With every NHL team's protection lists have been finalized, the time has finally come where the NHL's 32nd team will enter the league and make their player selections from each NHL team. There have been big names left unprotected and will surely garner tons of interest from the league's newest club. With so many good players available the team will need to be calculated and trust General Manager Ron Francis to make the right selections. This article will predict each of Seattle's 30 player selections that will assemble the Seattle Kraken's roster for their inaugural 2021-22 season.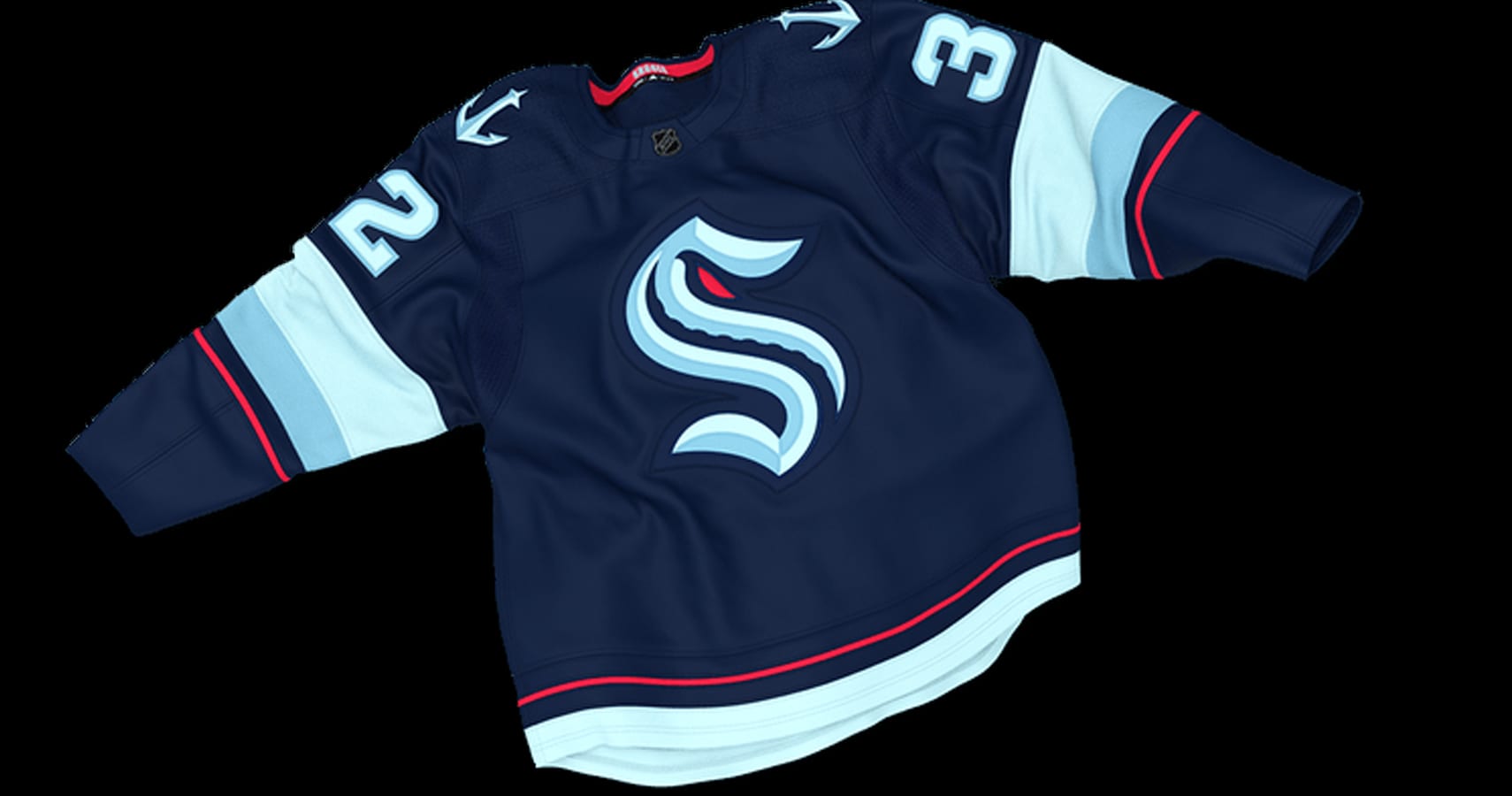 The Rules
Seattle will follow the exact same expansion draft rules that the Vegas Golden Knights faced when they entered the league. The team will need to meet the following minimum requirements while making their selections:
30 players selected from each NHL team (excluding Vegas Golden Knights)
Minimum 14 forwards selected
Minimum 9 defenseman selected
Minimum 3 goaltenders selected
20 players must be under contract for the 2021-22 season
Be cap compliant (cap floor: $48,900,000 cap ceiling: $81,500,000)
Player Selections
Anaheim Ducks – Sonny Milano, LW
The 25-year-old was a first-round selection back in the 2014 NHL Entry Draft by Columbus and was then traded to Anaheim. He missed the majority of last season due to injury only playing in six NHL games. He has some offensive upside and if he can get healthy and get regular playing time he could provide some good value in a middle-six role.
Arizona Coyotes – Michael Bunting, LW
Bunting has proved himself at the AHL level posting three consecutive 49 point seasons for the Tucson Roadrunners from the 2017-18 season to the 2019-20 season. He played 21 games for the Coyotes last season and potted ten goals for the club. He is still 25 years of age and possesses scoring upside in a bottom-six role but will need a new contract if selected.
Boston Bruins – Connor Clifton, RD/LD
It would be hard for the Kraken not to take a 26-year-old right-shot defenseman who is under contract for two seasons with a cap hit of $1 million. He is a versatile blueliner who can play both sides of the ice and has shown flashes of being a top-four defenseman. This is a low floor, high ceiling selection.
Buffalo Sabres – William Borgen, RD
The 6'3″ d-man has only played 14 NHL games since being selected by Buffalo in the fourth round of the 2015 NHL Entry Draft. He has not been given much of an opportunity to flourish with the Sabres. Buffalo doesn't have much in terms of other selections to make and Borgen provides a physical element and a low cap hit who could develop into a depth defenseman at the very least.
Calgary Flames – Mark Giordano, LD
This should be the first of Seattle's slam dunk picks in this draft. Despite Giordano's age and $6.75 million cap hit he can provide strong leadership and calming presence on the back end for a team that should have plenty of young blueliners to help bring along.
This selection has Deryk Engelland vibes written all over it, except Giordano brings more talent and all-around game than Engelland. He is a UFA next year so there is potential he could even return to Seattle on a cheaper contract next season. This should be a no-brainer.
Carolina Hurricanes – Jake Bean, LD
This should be another easy selection for the Kraken he is a 23-year-old budding blueliner who has been waiting for a bigger role. If he does get selected he will surely get that bigger role with Seattle and log much more minutes than he did in Carolina. He is also a potential powerplay quarterback and has an immense amount of potential.
Chicago Blackhawks – Adam Gaudette, C
Although there are some other options for the Kraken to select from Chicago like Nikita Zadorov, he is not under contract and will need a new deal that will likely cost upwards of $3.5 million per season. This leaves Gaudette as a potential fit as a depth center on a much more reasonable cap hit to allow the team to use the cap space elsewhere.
Colorado Avalanche – Gabriel Landeskog, LW
This would be a home run if Francis was able to land Landeskog from the Colorado Avalanche. He is a solid all-around player who plays both ends of the rink, can put up points, and play physical. After the rumored disconnect between Landeskog and Colorado Management on a potential new deal, it appears that the Swedish forward has a serious chance of signing elsewhere. Seattle would be able to meet his high price tag since they are among a limited amount of teams that would be able to accommodate the kind of contact he is seeking.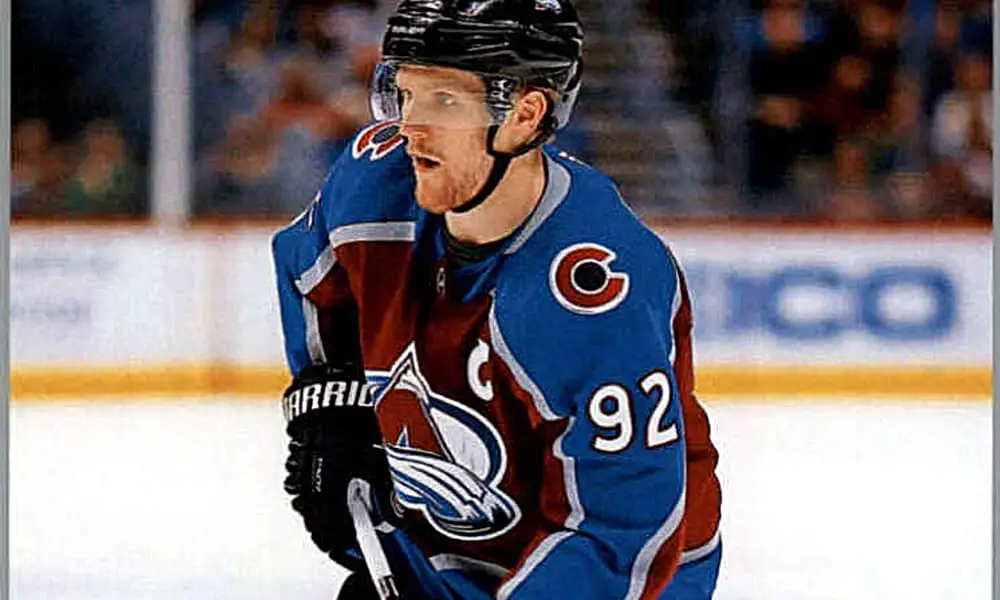 Columbus Blue Jackets – Kevin Stenlund, RW
He is another young forward option that would need to be selected despite better options being available on his team such as Max Domi. The Kraken would need to pass on Domi if they want to save cap space and improve in other areas of the ice.
Dallas Stars – Tanner Kero, C
Despite Ben Bishop being available and waiving his no-move clause the Kraken will need to pass since there are other goalie options available to them. Kero is a depth center who can [provide some penalty kill help and be a reliable bottom-six center.
Next: Kraken Hint Expansion Draft Strategy: Price, Trade Deals Being Looked At
Detroit Red Wings – Evgeny Svechnikov, LW
This is an upside play on a restricted free agent that comes with some prospect pedigree. The Red Wings don't have many options for players that would be at a reasonable cap hit, so taking a flier on a 24-year-old makes a lot more sense.
Edmonton Oilers – Tyler Benson, LW
Benson was a second-round pick back in 2016 and has flexed his muscles in the minors for the Oilers AHL affiliate Bakersfield Condors. He has put up back-to-back 36 point seasons in the AHL and scored 66 points back in the 2018-19 season. Benson has scoring upside but was not given much of a look in Edmonton but could flourish in a larger role and has the potential to be a middle-six scoring forward.
Florida Panthers – Chris Driedger, G
This is one of the only selections that is all but set in stone. The Kraken seemed to have locked up one of their goaltenders and will reportedly ink Driedger to a 3-year deal. He showed he can at least split the net with another goaltender and does have starting goaltender upside. He should be a solid piece to what should be a great tandem so many good goaltending options available for selection.
Los Angeles Kings – Kale Clague, LD
The 23-year-old RFA will need a new deal if selected but has been waiting to make the jump into a full-time NHL role. He possesses offensive upside from the backend and has the ability to run a powerplay unit. The Kings took their time developing him and may have used that time developing him for success on another team.
Minnesota Wild – Kaapo Kahkonen, G
It came as a shock to some when Minnesota decided to protect the older Cam Talbot and leave a 24-year-old Kahkonen exposed. He has shown the ability to take over the crease and hold the number one spot. He is a great goaltender to have in the pipeline and should become an NHL starter in the near future if he's not already at that point.
Montreal Canadiens – Carey Price, G
This selection is potentially the most controversial decision Francis will have to make in his very early tenure with Seattle. After news broke the Price would be exposed so did news surrounding health concerns with the 33-year-old netminder. There is no doubt he is one of the best goaltenders in the world and leaving him exposed is a major gamble by the Canadiens as they hoping both the monster $10.5 million cap hit and injury concerns scare the Kraken away.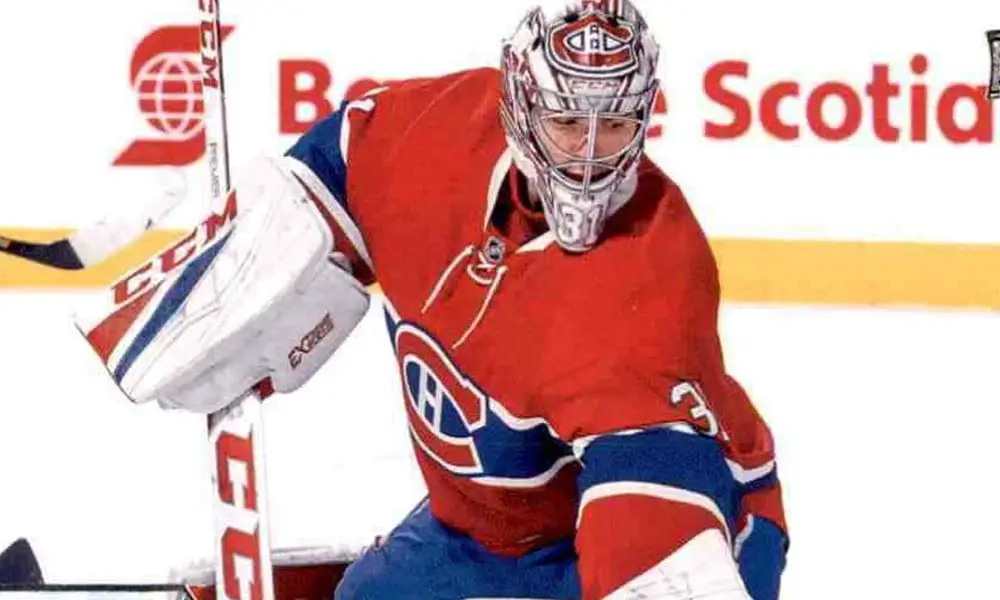 All things aside Price is still one of the best goaltenders in the league and would undoubtedly become the face of the franchise if selected. Even if the injury does become an issue moving forward they can always place Price on long-term injured reserve and use that valuable cap space in trade situations or on the free-agent market. The Kraken would be passing on Jonathan Drouin who has been a shell of himself in recent years, and a 32-year-old Paul Byron who is making upwards of $3 million per season by selecting Price which to me is a low-risk high-reward situation.
Nashville Predators – Ryan Johansen, C
The importance of having a strong center-ice position is paramount in the playoffs (just ask the Vegas Golden Knights). There aren't many high-end centermen available in the draft and Nashville exposed two of them in Matt Duchene and Johansen.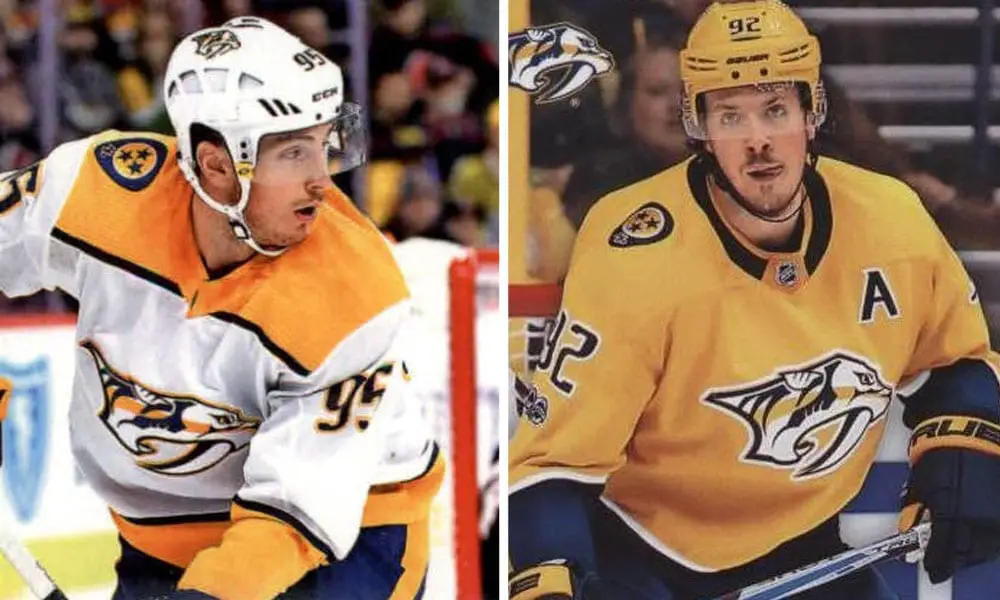 Both players are on contracts with cap hits of $8 million per season except Johansen is one year younger and signed for one less year. This combined with the fact that he is a more complete two-way center makes him the Kraken's selection and their top-line center.
New Jersey Devils – Andreas Johnsson, LW/RW
Johnsson is on a fairly reasonable contract and has shown back in his days in the Toronto Maple Leafs' organization that he can put up points at a fairly good clip. He can play up and down the lineup and both wings which make him a top-nine forward who should be able to carry his fair share offensively.
New York Islanders – Kieffer Bellows, C
This is another RFA forward that will need to be selected in order to preserve cap space to bring in some players with bigger cap hits. Bellows has shown glimpses of being a solid NHL player. He has only appeared in 22 games for the Islanders so he will be a player who will be looking to prove himself which is always good for a new team looking for motivated players.
New York Rangers – Anthony Deangelo, RD
There is some risk involved because of the off-ice antics that have gotten Deangelo in hot water with the Rangers previously. He enjoyed a breakout year in 2019-20 when he posted 53 points in 68 games played while playing on the Rangers' number one powerplay unit. If he is able to control his attitude he could be worth the risk as a selection and if not he is an RFA next season meaning the Kraken could walk away if they see fit. They would only really be passing on players like Julien Gauthier or Colin Blackwell which won't hurt too much if Deangelo doesn't work out.
Ottawa Senators – Joshua Brown, RD
Brown is a big body who provides a physical presence that the Kraken team does not have much of to this point. He is on a cheap $1.2 million deal and is still on the right side of 30. The Senators don't have too much else worth taking unless their willing to take on another potentially detrimental contract.
Philadelphia Flyers – Robert Hagg, LD
Despite James van Riemsdyk, Jakub Voracek, and Shayne Gostibehere being exposed by the Flyers they all come with serious cap implications thanks to their large-cap hits and term remaining on their contracts. Instead, the Kraken can take a much younger and affordable player in Hagg who carries a cap hit of $1.6 million for this season and helps fill out the left side of Seattle's defense corps.
Next: Flyers Looking at More Moves Beyond Adding D Ryan Ellis
Pittsburgh Penguins – Brandon Tanev, LW/RW
Every team needs an energy guy and that is exactly what Tanev will provide. He is a gritty forward who plays hard and uses his speed, to create chances off the rush and shorthanded. Tanev is a very versatile asset and leader while playing a crucial role on the team's third or fourth line. He is also under contract for the next four seasons and could be a building block piece for the team and the locker room.
San Jose Sharks – Matt Nieto, LW/RW
Nieto is another bottom-six forward who knows will do whatever it takes to win. The Sharks do have some younger centers like Alex True and Dylan Gambrell, but in order to remain within the minimum number of players under contract for the 2021-22 season and preserve some precious cap space, Nieto and his speed and penalty kill ability are the pick here.
St. Louis Blues – Vladimir Tarasenko, RW
The disgruntled Russian scoring threat makes a lot of sense for the Kraken to select. Despite the recent injury concerns surrounding his surgically repaired shoulder, Tarasenko possesses elite scoring ability and could flourish in a change of scenery. He would immediately be the team's most lethal offensive weapon. There is a built-in risk with the injury but if he can find his old form he is a potential 30-goal guy.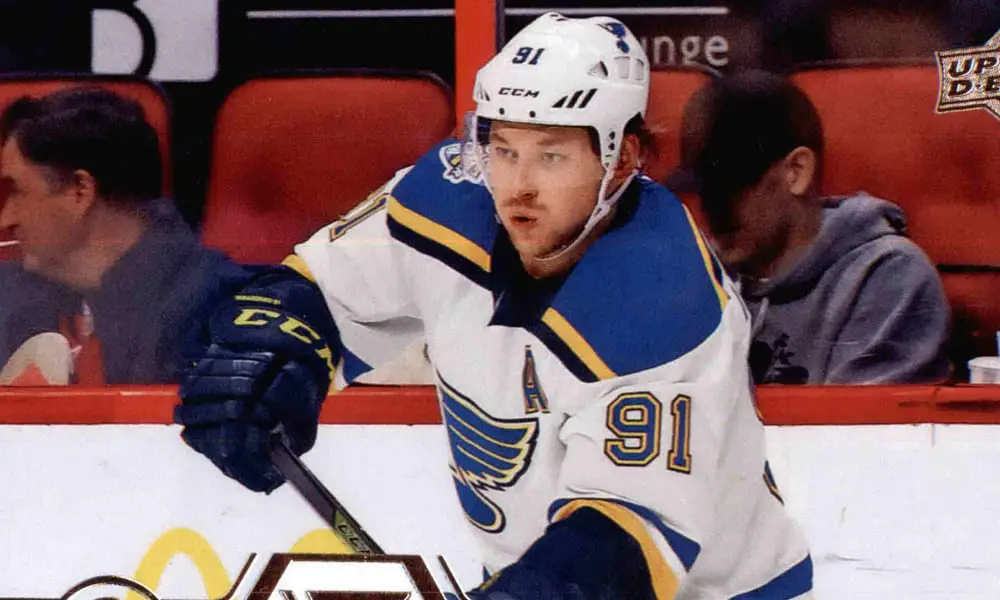 Tampa Bay Lightning – Yanni Gourde, C
Gourde is another one of the versatile forwards that can play in all situations. He is locked in at a fair cap hit of $5,166,666 per season until the end of the 2024-25 season. Although he played predominantly on Tampa Bay's third line, he is more than capable of being a number two center in the NHL. Other options on Tampa Bay include Alex Killorn, Tyler Johnson, and Ondrej Palat but Gourde helps solidify their depth at center.
Toronto Maple Leafs – Alex Kerfoot, C
Sticking with the importance of the center depth, Kerfoot should be the Kraken's pick from Toronto. He was arguably the team's best performer in their most recent playoff run and can also play on the penalty kill. Having him as a third-line center gives the Kraken three solid centers to build their team around.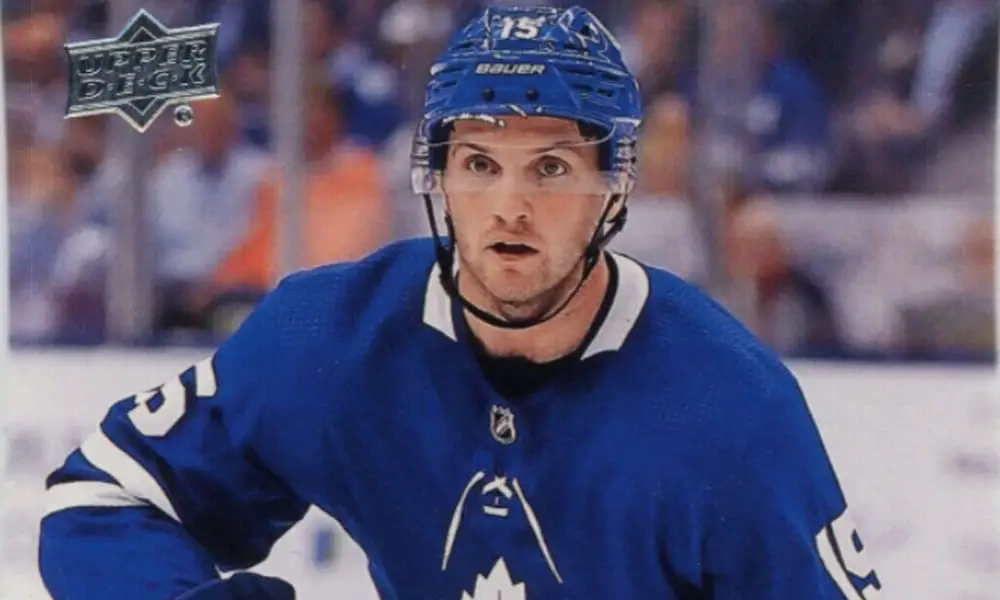 Vancouver Canucks – Matthew Highmore, LW
Due to the legal issues surrounding Virtanen, it is much smarter for the Kraken to use their pick as a flier on a younger player. Highmore is only 25-years-old and should provide energy in the bottom six and add to the team's forward depth.
Winnipeg Jets – Dylan Demelo, RD
Demelo has emerged as a solid shutdown defenseman and he comes at an AAV of $3 million for the next three seasons. He will help round out the Kraken's blueline and help mentor the younger crop of blueliners on the team. He will likely slot into the team's top four on defense and be a great calming presence.
Potential Opening Night Roster
Forwards
Left Wing
Center
Right Wing
Gabriel Landeskog
Ryan Johansen
Vladimir Tarasenko
Sonny Milano
Yanni Gourde
Andreas Johnsson
Michael Bunting
Alex Kerfoot
Brandon Tanev
Matt Nieto
Kieffer Bellows
Kevin Stenlund
Extras: Matthew Highmore
Evgeny Svechnikov,
Tyler Benson
Extras: Tanner Kero
Defense:
Left Defense
Right Defense
Mark Giordano
Anthony Deangelo
Jake Bean
Dylan Demelo
Robert Hagg
Connor Clifton
Extras: Kale Clague
Extras: Joshua Brown,
William Borgen
Goaltending
| Starter | Backup |
| --- | --- |
| Carey Price | Chris Driedger |
| | Kaapo Kahkonen |
Release the Kraken
The final outcome of this expansion draft will see Seattle come in at a cap hit of $67,216,666 which will leave the team with $14,283,334 in cap space to work with to sign some of the pending free agents the team will have on their roster. The most notable players that will need a new deal being Gabriel Landeskog and goaltender Chris Driedger with seven more RFA's and one additional UFA in Michael Bunting. The key piece in this scenario would be Carey Price and the potential for him to land on LTIR if selected which would leave the Kraken with an additional $10.5 million in cap space to work with.
This expansion draft scenario does not take into consideration the potential trades and side deals that will inevitably occur before the final selection list is revealed. However, even with some tweaks to these projected selections, there is no doubt that Seattle General Manager Ron Francis will have the ability to lay down a solid foundation for the franchise to work with moving forward and ice a strongly competitive team when it's time for puck drop.
Next: Video Leak of Kraken Making Maple Leafs Draft Pick Not What You Think