There are a number of things I like about Kyle Dubas as a general manager and as a person. And, honestly, there's no "but …" here. I might go against the flow, but I think he's done a good job (a) outlining his vision about what a winning hockey team should look like and (b) enacting and building his team around that vision.
He also seems able to find a way out of boxes that seem creative and that surprise me.
Related: I Get Why Maple Leafs' Fans Are Upset with the Years of Losing
Why Maple Leafs' Fans Should Expect Something Big This Summer
There are two reasons why I believe this offseason might include some big moves. One is that I believe Dubas is a competitive person. He might have to keep that side of his personality under wraps more than his players do because his position doesn't afford "erratic" or emotional behavior. He's always steady on the surface even when he's probably not under the surface. 
If I read Dubas correctly, I know that he is tired of losing. First, because losing just sucks. Second, and this matters to intelligent and driven people, losing means that you were wrong. It means that your ideas don't hold water.
Dubas Doesn't Want to Be Wrong
Dubas doesn't want to be wrong. He truly believes in his ideas and his philosophy about what makes hockey teams good, and he's put together a team that he believes should be able to carry out those ideas successfully. It makes him look stupid when things don't work; and, like other intelligent and driven people, he hates looking stupid – or believing he was wrong.
[By the way, I don't think that's a problem. That's not stubborn; it's just part of being driven. When you are driven, you won't quit until you turn your ideas (dreams) into reality. It's a very good thing for a team to have driven players and management.]
This Is the Last Year of Dubas' Contract
Second, this is the last year of Dubas' contract. I don't think he's afraid of losing his job because I think he knows he can find another in a heartbeat. Despite what many Maple Leafs' fans believe, Dubas is a master at building a team. He can find talented players and he can sign them. He can build a winning team and a winning culture. [He just hasn't won a playoff round yet; or, maybe his players haven't.]
Even if those who live in Toronto don't want to see Dubas' value, others around the NHL do. He wouldn't be out of work long. If he leaves Toronto, he'll win a Stanley Cup someplace else.
Dubas Wants to Win in Toronto
But Dubas wants to win here, and he wants to win now. He's not going to dismantle this team when it came so close.
Despite all the lamenting, the Maple Leafs were one (or two) high-sticking penalty away from moving on to the second round. Had they moved on, it might just have turned out to be that the two-time Stanley Cup-winning Tampa Bay Lightning would have been the Maple Leafs' toughest competitor all the way to the Stanley Cup.
We'll never know, but the Lightning did lay a whipping of the Panthers on the road in Game 1 of Round 2.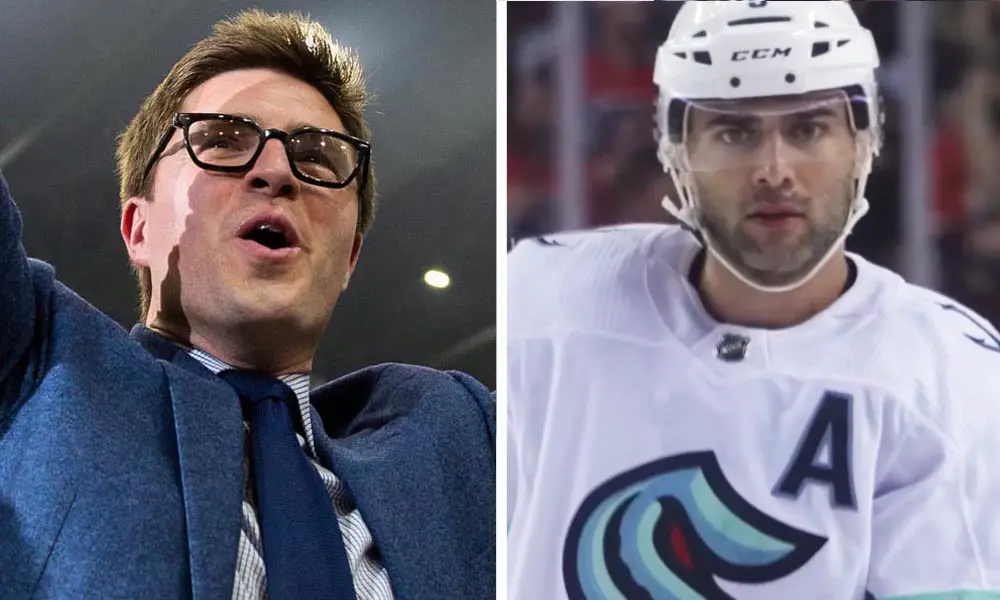 But not dismantling the team doesn't mean that Dubas won't do something radically different than what he did last season. This is his last year on this contract and he's going to go for it. 
Dubas Won't Make Change Just to Make Change
After yesterday, we know that the Maple Leafs will keep both Dubas and coach Keefe for the 2022-23 campaign. Shanahan put his stamp on both of them by saying that "We will not be making changes just simply for the sake of making changes."
Dubas won't make changes for the sake of making changes either. Still, there are inevitable and necessary changes needed just to meet the salary-cap rules. There are key free agents to sign, and these have been named regularly in other posts by Maple Leafs' writers – including myself.
To sign these players, Dubas is probably going to have to make one or more trades just to create salary-cap space. Even then, Dubas might have a tough time rounding out the team's roster, but he did it masterfully last season and he's a magician that way. I expect he could figure it out.
But that's whittling, and I believe Dubas will be chopping.
Is the Core Four Intact?
When Dubas was asked about the Core Four at the media conference yesterday, he might have ducked the question when he said he didn't think about the Core Four per se; instead, he thought about the team's core of players that extended more than just four.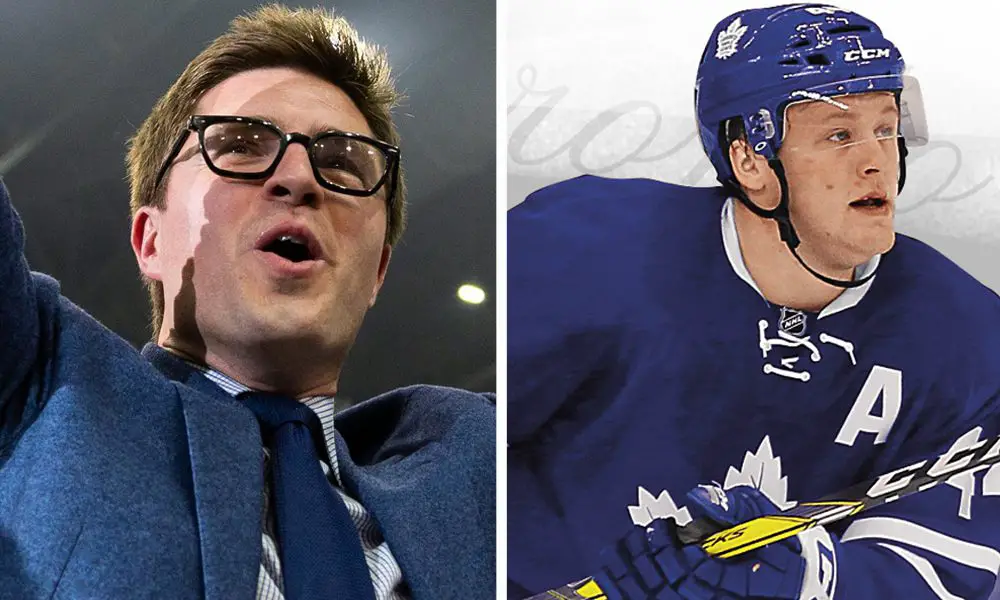 Does that mean he might be rethinking what the team's core is? If so, might he be willing to move someone in that group of four? Or am I just reading too much into things?
One thing I know is that it will be a challenging and interesting summer for the Maple Leafs. One thing I believe is that it will also be a surprising summer.
I think Dubas will do something unexpected.
Related: Spezza Says He Only Wants to Play For Maple Leafs, Feels Lost