According to Mark Lazerus of The Athletic, the Chicago Blackhawks have been trying to trade forward Dylan Strome for more than a year and a half, "and team sources seem lukewarm at best about the prospect of bringing him back." While players like Patrick Kane have already said they like playing with Strome and see him as a top-six forward on the roster, the Blackhawks still don't know which way they want to go and whether Strome should be part of the rebuild or not.
Related: Is a Jonathan Toews Trade Request Out of Chicago Coming?
Lazerus points out that to extend Strome, it would require at a minimum a qualifying offer of $3.6 million. The scribe adds that Strome's production and push during the second half of the season will do wonders for what Strome ultimately gets. He notes, his "surge likely pushes his prospective salary well above that number." That might not fit with the Blackhawks' long-term plans.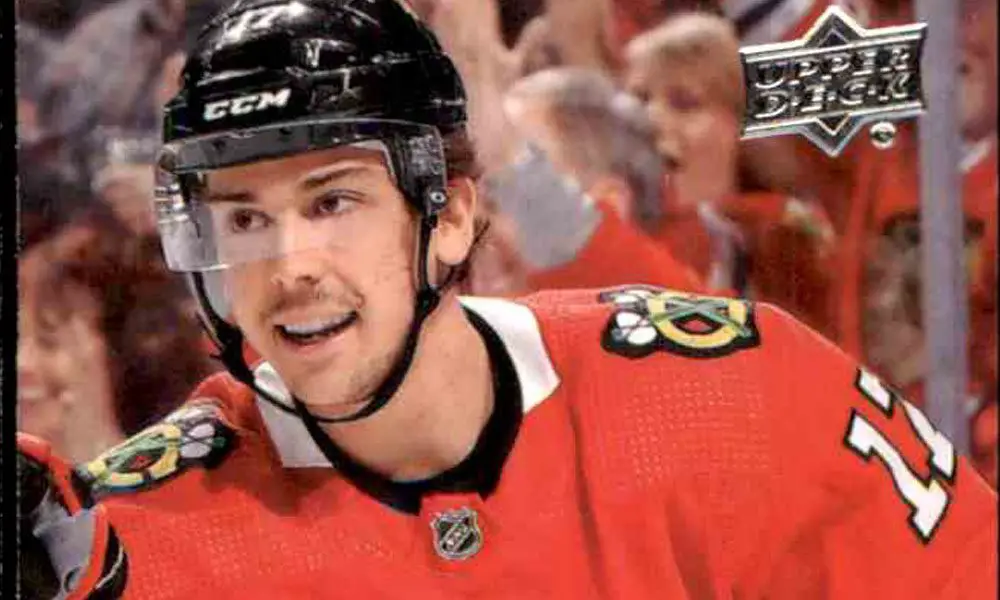 Lazerus explains:
Davidson, meanwhile, has made it clear that the Blackhawks are in a long-term rebuild. And by trading Brandon Hagel — a young, productive player on one of the most team-friendly contracts in the league — for futures, Davidson also made it clear that winning is not the Blackhawks' priority for at least the next year or two. And if a 23-year-old Hagel isn't a part of the future, it's certainly fair to wonder if a 25-year-old Strome is.
Strome knows his place on this Blackhawks' roster isn't secure. "It's always out there," he said when talking about rumors of a trade.
Strome's Future In NHL Is Secure
While his spot on the Blackhawks' roster might not be a given, his spot in the NHL certainly is. Strome has been productive enough now that a team will give him a chance. He had 51 points in 58 games after he was traded to the Blackhawks from the Arizona Coyotes. He followed that season up with 38 points in 58 games. Last year wasn't strong, but this season, despite the Blackhawks overlooking him multiple times, he's scored a career-high 21 goals in 63 games.
Next: Mike Smith Surging at Exactly the Right Time for the Oilers