I've already been on record as saying I do not believe that Zach Hyman will leave Toronto or the Maple Leafs. I say that for two reasons. First, I don't believe he's motivated by money nearly to the extent that most hockey writers believe he is. Second, I believe he's settled in Toronto; and, by that, I mean he's deeply settled.
That's where his home is. That's where his family is. That's where his wife's family lives. That's where his roots are. That's where his religious community is. And, in that Jewish community, my sources tell me, he's a mensch. He's hugely important to the community, and he wears that importance.
Still …
Related: The Lightning Always Have a Salary Cap Advantage over the Maple Leafs
Money Can Be a Confounding Variable
Other than covering the Maple Leafs as a hockey writer, in my other life I'm an academic who teaches research. In academic research, specifically statistics, a confounding variable is one that influences both the dependent variable and independent variable (that's basically everything being researched). Confounding variables cause spurious (false, fake, inauthentic, strange) correlations. In simple English, they mess things up and make it tough to figure out what's likely to happen.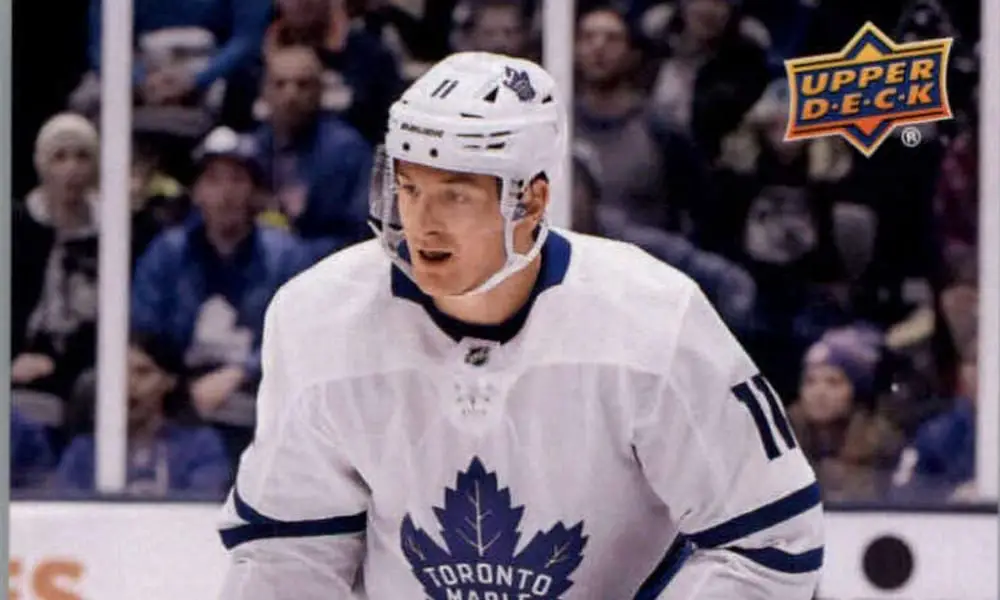 When applied to Hyman's situation, it simply makes it too difficult to figure things out.
Hyman Will Be Valued Around the NHL
All this means is that things aren't always cut and dry when money comes into play. The rumors are that Hyman will be offered somewhere in the range of $6 million for six years from some NHL team. He's that highly valued.
The simple truth is that the Maple Leafs can't offer him that much money on a contract. The team is too tightly pressed against the upper levels of a continuing flat salary cap. What they probably can offer is about $4.5 million to $5 million per season on a similar six-year contract. The difference would be almost $8 million. Most hockey writers believe that's too much money for Hyman to leave on the table at his age. In addition, his last contract already included a hometown discount.
It's Moving into Fish or Cut Bait Decision Time
Unless an agreement has been made behind closed doors but not yet made public, it might come down to a difficult decision for Hyman. Certainly, he's thinking about it. Certainly, the Maple Leafs are, too. Does he take an extra $8 million, or does he stay home in Toronto?
As NHL insider Elliot Friedman suggested in interview on Lead Off today, he simply doesn't see how Hyman could stay in Toronto. In fact, he believes the two sides are preparing for the possibility that a contract will not work out. That said, Friedman admitted that he's been wrong before.
Here's what Friedman said in his comments about Zach Hyman's future:
"It is pretty clear to me that this is going to be an enormous challenge to bring him back. This is a year where he is a valued player. There is going to be a lot of interest. I just think it is going to force everybody to make a decision. I never like to say any outcome is certain because we still have time, and you never know what will happen. At the very least, what I can say is that Hyman and the Maple Leafs are preparing for the eventuality that this is not going to work out.
That is where we are today. You never know what can happen. You never know what can change. I have said situations are over before and they haven't been, making me look like a huge doofus. I refuse to get into that as much as I possibly can. The best thing I can say [today] is that everybody is preparing for the possibility that it might not work out, and what is that going to mean?
I think there is a lot of interest in him."
Related: Maple Leafs' Auston Matthews Gets Some Love from Fellow NHL Players
Friedman Might Be Right: Or, Friedman Might Be Wrong
I believe Friedman is incorrect. I believe Hyman will stay in Toronto. Similar to Nathan MacKinnon with the Colorado Avalanche who's taken one team discount to play with this group of players and says he'll do it again on his next contract, Hyman might be one of those players whose other values might encourage him to take less money to sign with the Maple Leafs.
Still, as I noted before, money is a confounding variable. It's not always clear what happens when it gets involved.