Some interesting reports are coming down the pipe on Saturday after the deadline to submit the final lists for the Seattle expansion draft was due. The Montreal Canadiens may have taken a huge risk by exposing one of the most popular players in franchise history.
According to Frank Seravalli of The Daily Faceoff, "There is no word on #Habs' final protection list, but multiple sources say Canadiens at least discussed the idea of Carey Price waiving his no-move clause for exposure in #SeaKraken  Expansion Draft over the last 24 hours."
Pierre LeBrun has followed this up by reporting:
Hearing that Carey Price has waived his no-move for purpose of exposure in the expansion draft so that the Habs could protect Jake Allen in the expansion draft. The thought is that Seattle wouldn't want to pick up the rest of Price's hefty contract. But I guess we will see.
It's an interesting development considering the due date to ask players to waive their NMCs was this past Wednesday. If a player was to waive, they would have had to have done so by Friday. This news would have had to have flown under the radar for the past couple of days.
There was plenty of talk about Jake Allen moving in a trade ahead of the lists needing to be submitted, but that never came to pass. It's at the point that insiders started to wonder what might be going on in Montreal? Were the Canadiens really just going to let Allen go? Alternatively, if Price has been left exposed, one has to wonder if Seattle would be salivating at the chance to select him.
Price Would Be an Attractive Option for the Kraken
As World Hockey report on Twitter notes: "Carey Price spends his summer in Tri-Cities, is a legend in that area and grew up 1,000KM from Seattle. He'd sell so many tickets if he was actually exposed and selected."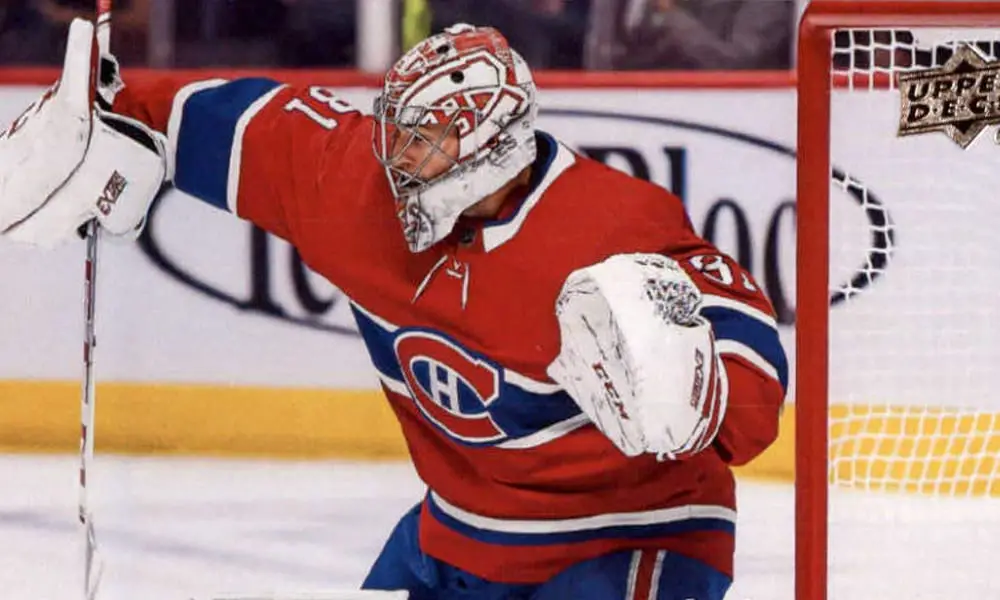 Some will argue Seattle would take him in a second. They would sell jerseys instantly and have a franchise face to rep the team, much like Marc-Andre Fluery did for Vegas. Not only that, but Price is still considered one of the best goalies in the modern era, even if his regular season numbers have dipped.
Others would argue it's a calculated risk by the Canadiens and that Seattle wouldn't dare take that contract.
We'll see when the lists are revealed on Sunday. Just imagine in the Canadiens went into next season with Shea Weber, Phillip Danault and Carey Price…
Next: Jaroslav Halak Confirmed to Be Leaving Boston Bruins, Will Become UFA