Fluto Shinzawa of The Athletic answered a series of questions in a recent mailbag segment, many of which had to do with the Boston Bruins' trade deadline plans and how it may or may not be linked to the future of center Patrice Bergeron. Suggesting the Bruins are in a tough spot based on their record this season and the outlook that Bergeron might retire, the scribe was asked, could there be a scenario where the veteran is traded?
Related: Maple Leafs Not Planning to Hold Muzzin Out Until NHL Playoffs
First, Shinzawa writes that he doesn't see Bergeron accepting a trade and bailing on the only team he's known, "especially when the Bruins are in line to make the playoffs." He does hint the situation could change if the Bruins fall out of contention. He also adds that the veteran's future is unclear beyond this season and as his current contract comes to an end. "I don't know. Bergeron probably doesn't know either. I would not be surprised, though, if he retires after this season," Shinzawa responds when a reader commented that the long-time Bruin just doesn't look like himself.
As is, the Bruins are teetering on the idea of going all-in and trying to add a player like Tomas Hertl — a second-line center that could back up Bergeron.
Bruins in a Tough Spot
What if the Bruins aren't good enough and what if they get the sense Bergeron is planning to retire? At that point, one has to wonder if the team and the player have a sit-down conversation and hash out what it is he really wants.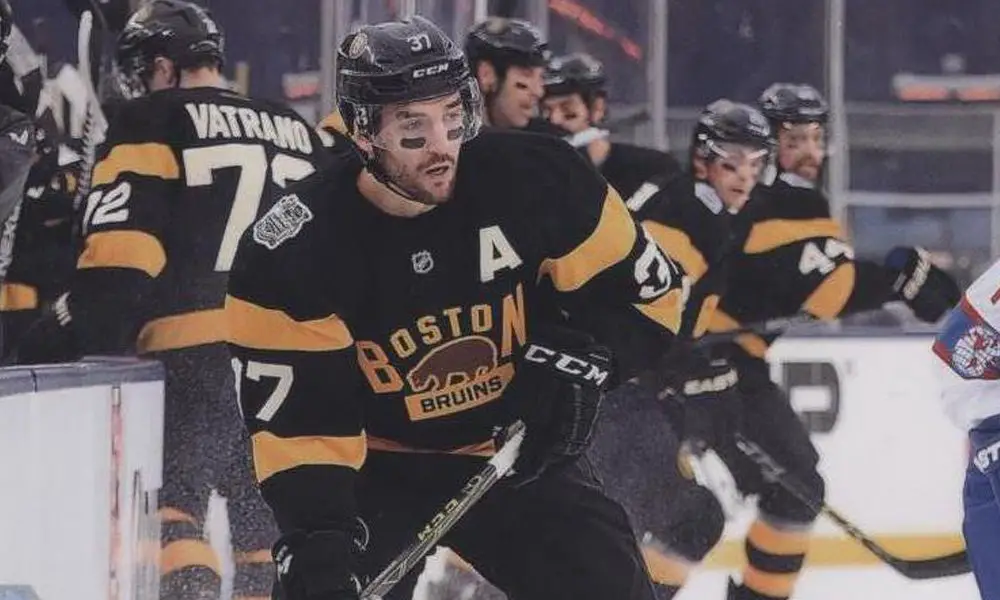 The scribe writes:
The Bruins are in a tricky spot. They have to plan for what could be Patrice Bergeron's last season while continuing to build for the future. I do not see them moving everything out the door for rentals. They would prefer help with term in regard to their acquisitions…. And yes, depth acquisitions won't put the Bruins in the Carolina/Florida tier. They need an impactful No. 2 center above all else.
If the Bruins don't believe even a second-line center will get them in a spot that has them contending for the Stanley Cup, perhaps it's time the team looks at moving in a different direction. With David Pastrnak out and Bergeron potentially gone, some will even ask if Brad Marchand could be shopped. That seems unlikely.
The Bruins record over the next two weeks could have an impact on how much Bergeron's game gets tossed out there. It's unlikely he's moved, but if things go south quickly, there will be plenty of speculation.
Next: Maple Leafs Might Be Looking Into Marc-Andre Fleury Trade