It appears the Chicago Blackhawks have made a decision when it comes to their next general manager. Reports are that Kyle Davidson has been named the team's new GM moving forward. He is now the 10th General Manager in franchise history.
Related: Could Bruins Be Thinking About Trading Bergeron If He Plans to Retire?
Davidson is in his 12th season with the Chicago Blackhawks organization which means he was with this organization during the years in which a lot of negative press has now surrounded the franchise. That said, he's kept himself out of the spotlight when it comes to all that happened back then, and he was also a member of the front office when they won the Stanley Cup in 2013 and 2015.
Davidson has some tough times ahead as the Blackawks' new GM. First, he'll need to win over a skeptical fan base that isn't sure anyone connected to the "old team" is the right choice. Considering how much negative press the Blackhawks have received of late, there were many who believed everything connected to those years should be thrown out and the club start fresh.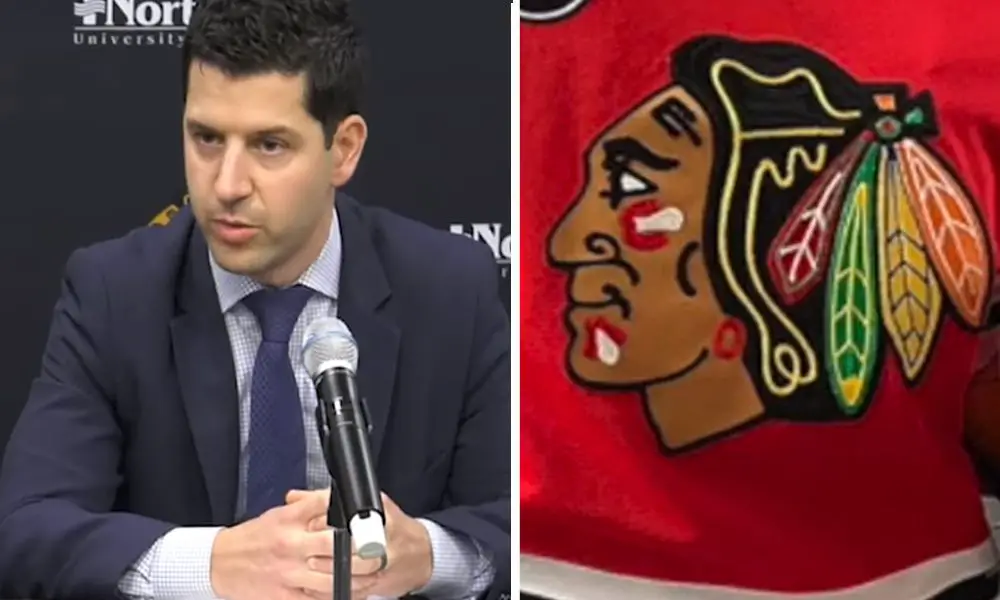 Two, he'll need to find a way to win this year's NHL Trade Deadline. That doesn't necessarily mean he has to have a better deadline than everyone else, only that he can't lose the deals he does make. If he's going to trade Marc-Andre Fleury, Calvin de Haan or Dominik Kubalik, (among others) he has to come out ahead after those trades.
Finally, he needs to secure and make clear the direction of this Blackhawks' team moving forward. What's happening with franchise faces like Patrick Kane or Jonathan Toews? Are there conversations required about possible trades? Or, will the team announce these guys aren't going anywhere? From there, what executives and coaches can he put in place to make sure the Blackhawks rebuild or retooling goes as smoothly as possible?
Next: Three Takeaways from Maple Leafs' 5-3 Win Over the Capitals