Defenseman Luke Schenn has moved around over the course of his NHL career. If he were to be moved again, it wouldn't be the first time he'd have to get accustomed to a new team and a new city. At the same time that Schenn understands the NHL is business and that he might be wanted by another team, he's hoping to stick with the Canucks and is really enjoying his time in Vancouver.
Related: Bruins Inquiring on J.T. Miller Trade With Canucks
Schenn spoke with the media on Tuesday and admitted that he's heard his name out there. In reality, there are a lot of names out there when it comes to the Canucks, who have players like Schenn, Conor Garland, J.T. Miller, Tanner Pearson, Jaroslav Halak and others potentially available for the right price. As the Canucks find themselves farther away from the playoff picture, the more likely it is they make moves, especially with Jim Rutherford and Patrick Allvin at the helm. Schenn could be among those moves.
When asked about his feelings on the subject, Schenn responded, "I love Vancouver. That's the reason I decided to come back here." He added, " I want this organization and team to have success, and being from Kelowna in the summertime, I've followed the Canucks and want to be a part of it, be a part of the solution." He knows there have been rumblings and he's aware that his name will pop up but he's playing it day-to-day. "I'm not very good at predicting the future. I've tried that in the past and it hasn't gone very well." he said.
He noted that the one good thing is that it's good to be wanted, "Hopefully it's here in Vancouver."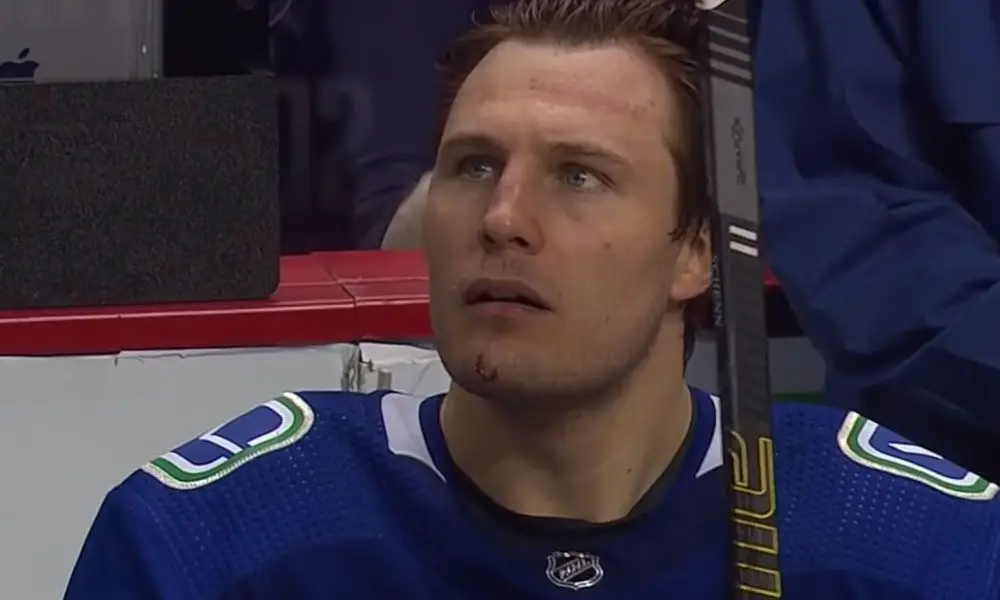 Schenn Could be an Attractive Depth Add
Schenn is a right-shot veteran defenseman signed for this season and next with the Canucks at a price tag of $850K. That's a good value for a team looking to round out their depth and his tendency to play a strong, physical stay-at-home game is exactly what some teams are looking for.
He wasn't a regular in Vancouver to start the season but he's worked his way into the rotation for the Canucks and become a fairly valuable piece. There isn't a team in the league that couldn't use a depth guy who loves to hit, has been a part of a Stanley Cup-winning team, and knows his role.
Next: New York Rangers Could Be Targeting Stars' Joe Pavelski