The Montreal Canadiens are expected to be a busy team as the next couple of weeks unfold. One of the names now getting some attention is Shea Weber, but not because there's any chance he returns or helps the organization. No, the Canadiens might be looking to move his contract to a team that wants to reach the salary cap floor but not pay out a whole lot over the next four seasons.
Related: Devils Tell P.K. Subban He's on Trade Block, Won't Be Offered Extension
The Canadiens are expected to be sellers heading into the NHL Trade Deadline. Who and what they sell hasn't been fully determined as some insiders have a number of players potentially on the move and other insiders suggest it might just be Ben Chiarot who gets acquired by another team. But, Weber's contract is at play for a couple of teams and if the Canadiens can find the right situation in which to move that contract, they will.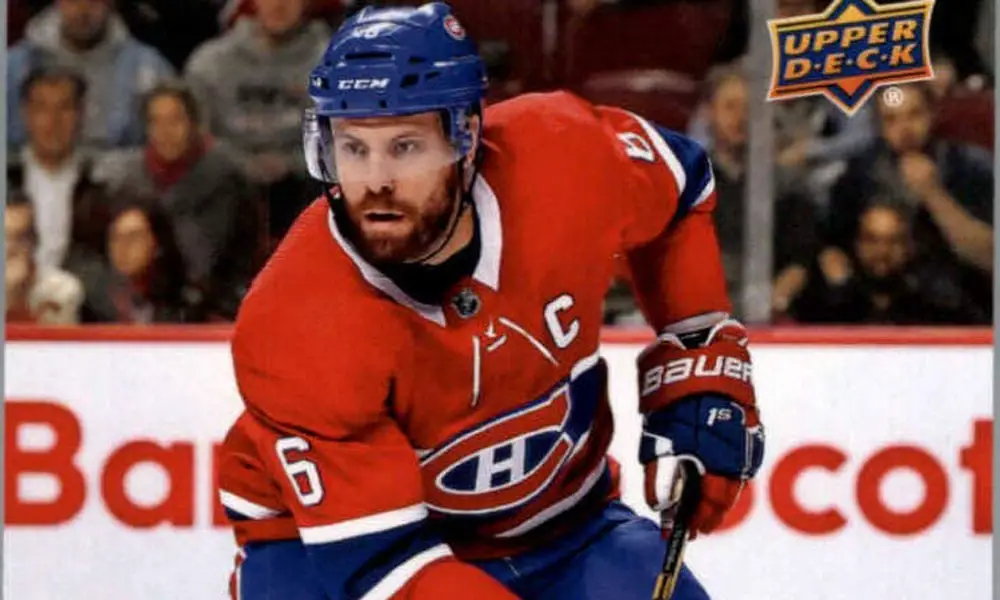 The actual money owed to Weber over the next four seasons is $6 million total. That's not a lot for teams looking for flexibility via LTIR. Few should be surprised if teams that need long-term injury room call Montreal to see what the asking price is to take on Weber's contract. And, if the Canadiens know Weber will never be back or play again, there's no good reason to hang onto that contract during a major retooling of the roster.
Could The Wild Be The Ideal Fit?
Elliotte Friedman has gone into some detail on the situation and notes that if there was any team where it would make sense to use Weber's contract it might be the Minnesota Wild. Essentially, the Wild have issues for their cap moving forward after the somewhat risky decision to buy out the contracts of Ryan Suter and Zach Parise. Both of those buy out cap hits will impact the Wild's roster next season. Friedman argues that because Minnesota can take themselves right to the edge and then find an extra $7.6 million in cap room by putting Weber on LTIR, it could be worth considering.
Next: Giroux Mentioned as Part of Massive Potential Flyers and Panthers Trade