How badly do the Washington Capitals feel like they need a backup goaltender? Now that Henrik Lundqvist has announced he'll be stepping way from the game to look after a potentially dangerous heart condition, what the Caps do next will be closely watched. Could they be in such dire straits that they might look at a goaltender like Marc-Andre Fleury?
Related: Not So Fast: 7 NHLers Who Could Still Be Traded During 2020/21 Season
This is the question Tom Callahan of Vegas Hockey Now asked and he answered, "There is a fit for Marc-Andre Fleury in Washington." With that in mind, how exactly would this deal work? After all, the Capitals don't have a lot of cap space and Fleury is a $7 million goaltender for two more seasons.
First, Callahan notes that the Capitals would need to do some roster juggling and place certain players on LTIR. Lundqvist ($1.5 million) would be one. Michal Kempny (out 6-8 month, $2.5 million) would be the other. This would give the Capitals about $4 million extra in cap space. Still that's not enough.
If there was interest from the Golden Knights to move Fleury (and that's a maybe considering recent comments), the Capitals would then need to convince the team to retain salary and accept a player in return. From rumors that surrounded Fleury in the offseason, we know that Vegas was willing to retain 50% of his $7 million and throw in a small sweetener. Thinking that they'd retain $2 million now and accept someone like Carl Hagelin isn't that far fetched.
Hagelin has three years left on his deal at a $2.75 million. If Vegas took him and retained $2 million, that's a $3.25 million savings for the Golden Knights and a $4.75 million swing for the Capitals that would work. This is just one example. The numbers could vary slightly.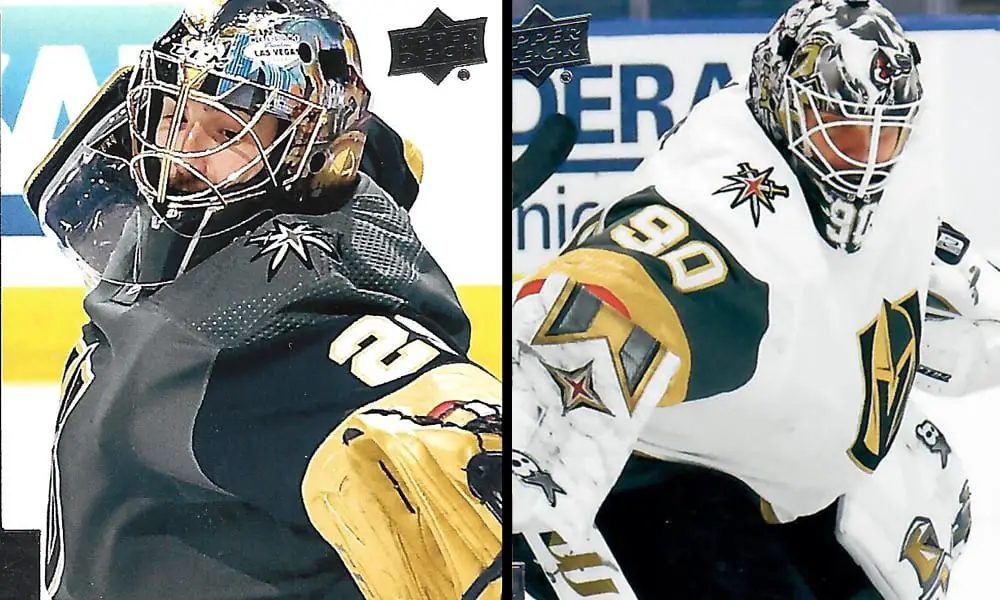 Complications for Vegas in this Scenario
The only issue for Vegas becomes what they do for a backup goalie. While GM Kelly McCrimmon said there was little complexity to Lehner's offseason surgery in October, there has been some concern about Lehner's health heading into the season. At the same time, if Vegas moves Fleury, they'd need to find a replacement. Part of the reason Washington might be thinking about Fleury is because there aren't a lot of suitable replacements out there.
The other downside might be that Hagelin is locked into a contract for three more seasons. It's not a terribly expensive contract, but if there's one thing we're learning about Vegas, it's that they like to have money to spend in free agency. They may prefer to take on an expiring contract.
Next: Mathew Barzal and Pierre-Luc Dubois: Contract Negotiations Heating Up