It was a great bounce-back game for the Toronto Maple Leafs, who went into Philadelphia and beat a solid Flyers team by a score of 3-0. William Nylander scored twice to lead the team. However, in my takeaways tonight I'm going to focus on some other players.
Not that Nylander doesn't deserve a mention, but he often gets one. In this post, I want to focus on the Maple Leafs' depth players.
To my mind, Ondrej Kase had a strong game – another one actually. Nick Ritchie, although he took a questionable penalty, played well and was rewarded with time additional time both in the top six and on the power-play. He looked good in both areas of the game.
Related: Maple Leafs' Player Moves & Line Changes Headed into the Flyers' Game
Takeaway One: Ondrej Kase Has Started to Score: He Deserves To
Ondrej Kase was questionable for Wednesday's game against the Flyers. He was banged up during Monday's game; and, for anyone with his history of concussions, that had to be a concern. Although he didn't practice on Tuesday, he traveled with the team to Philadelphia and was a game-time decision. 
Even after Kase took the ice for Wednesday's optional morning skate, he still was a game-time decision. However, he felt well enough to play, was cleared medically, and the Maple Leafs' coaching staff liked his game. He played.
Kase came into the game with a goal and an assist in 13 games on the season. He added one more goal and tons of strong play. That goal broke the streak of goals by the Core Four of the Maple Leafs.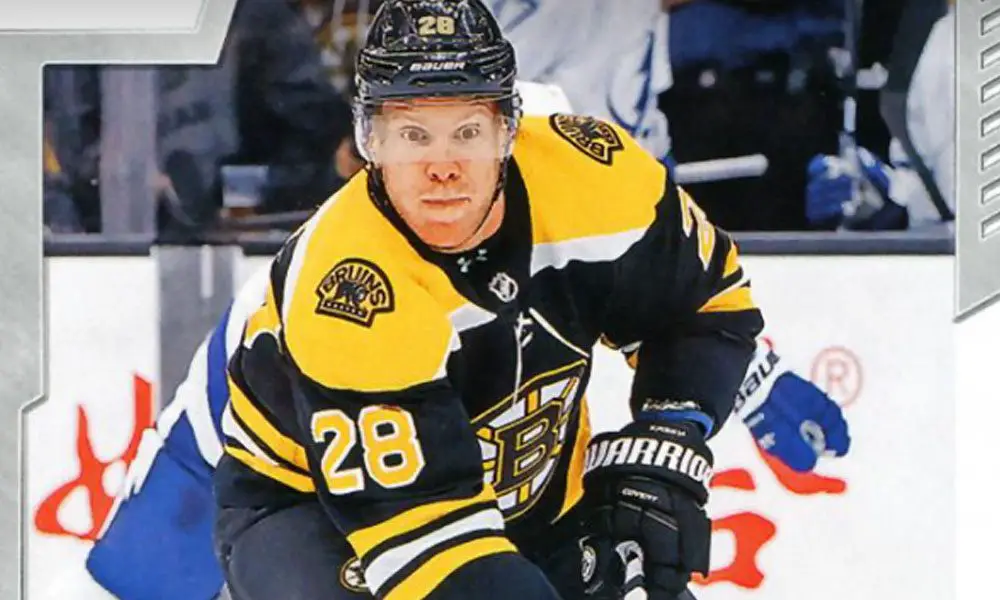 The short of it is that Kase has been working hard, playing well, but not getting rewarded. Tonight he was. 
He had a number of chances to score and took advantage. He deserves more good opportunities, and he's starting to make the most of them. The fact that he got rewarded was well-deserved. 
One day soon, the team's depth players will break out. I can't imagine shutting Kase (and Nick Ritchie) down for long. He's simply too good of a player.
Takeaway Two: Nick Ritchie Was Awarded Third Star on Broadcast: He Deserved It
With Maple Leafs' captain John Tavares out, Nick Ritchie drew in to replace Tavares. He performed well in the captain's absence. He did a ton of good things last night, especially on the power play. It wasn't lost on his teammates who seemed to make a deal of congratulating him on his success. 
It's easy to see why Ritchie has fans. He has good hands and can move the puck to his teammates. He's a big body who takes up plenty of space in front of the opposition net. No goals yet, but Maple Leafs' fans have to believe they will be coming.
The bottom line is that he's a capable big guy with good hands who can make plays. One key play was to send Timothy Liljegren in alone on a great pass during a strong Maple Leafs' third period. Nice touch for the big guy.
In this game, Ritchie showed his ability to move the puck on the power play. He was responsible in part for Nylander's power-play goal. While he didn't score as Tavares has been, he still looked good and made strong plays.
Takeaway Three: Jack Campbell Has Comeback Shutout Game
Although Jack Campbell was not in any way responsible for the loss on Monday night to the Los Angeles Kings, he was mostly responsible for the win last night against the Flyers. He played a strong game.
What a nice bounce-back after the 5-1 loss to the Kings, when he let in four goals on 28 shots. Campbell now has a 7-3-1 record this season with a goals-against-average of 1.90  and a save percentage of .936. It was his second shutout of the season. 
On Wednesday night, Campbell was locked in. Of his 12 games (11 starts) on the season, in nine of those starts, he's held the other team to two or fewer goals. He'll likely be in the net on Friday against the Calgary Flames in Toronto.
Related: Three Takeaways from Maple Leafs' 5-1 Loss to the Kings