What a game. In a game played in front of no one, the Toronto Maple Leafs seemed anxious to show their fans they were ready to play. And, play they did. The undermanned Ottawa Senators never had a chance and went down to defeat by a 6-0 score.
In an oddity, both Justin Holl and Ilya Mikheyev scored shorthanded goals on the very same first-period penalty kill. Also, interestingly, it was both players' first goals of the season. Maple Leafs' goalie Jack Campbell threw a shutout at the Senators.
It wasn't as if Senators' goalie Matt Murray didn't make some good stops. He just couldn't stop everything and he faced what seemed like massive and relentless firepower from the Maple Leafs.
In this edition of Maple Leafs' Quick Hits, I'll take a look at three players who made an impact on the game last night.
Related: Maple Leafs' Quick Hits: 1st Game in Weeks, Medical Decisions & Line Combos
Quick Hit One: Jack Campbell Tosses Another Shutout 
No surprise that Jack Campbell was good in the game last night; he's been good all season long. Last night he stopped every one of the 23 shots he faced in the win over the Senators. The Senators had some good chances, but Campbell played well; and, the Maple Leafs' offense was in high gear for the entire game. 
The result was Campbell's fifth shutout of the season in his 23 starts. He now has eight shutouts during his career. He was great to begin the season, but he'd recently had a four-game stretch when he hadn't been completely on his game and had given up 14 goals during those four games.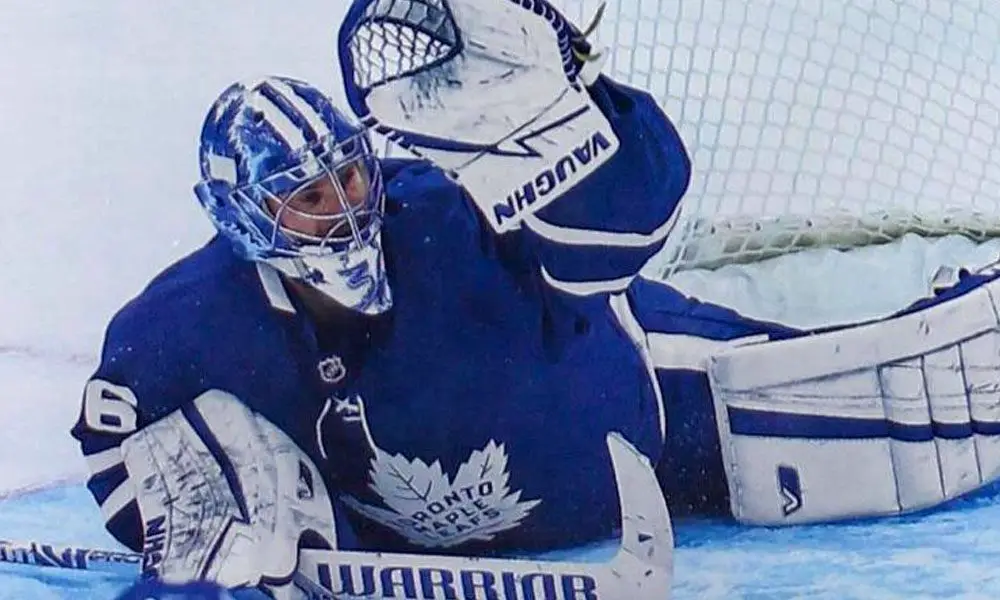 But that poor stretch seems to be over. He held the Edmonton Oilers to a single goal in the 5-1 win just prior to last night. So the result is two games and one goal surrendered. The 29-year-old Campbell will likely face the Oilers once again in four games when they come to town on Wednesday.
Quick Hit Two: Ilya Mikheyev Scores His First Two Goals of the Season
It seems like a long time coming, but Ilya Mikheyev is back playing with the team. He had played only one game before COVID-19 protocols put the team's season temporarily on the skids, but in his second game of the season he scored a pair of goals on seven shots on net. He was also a plus-3 on the night.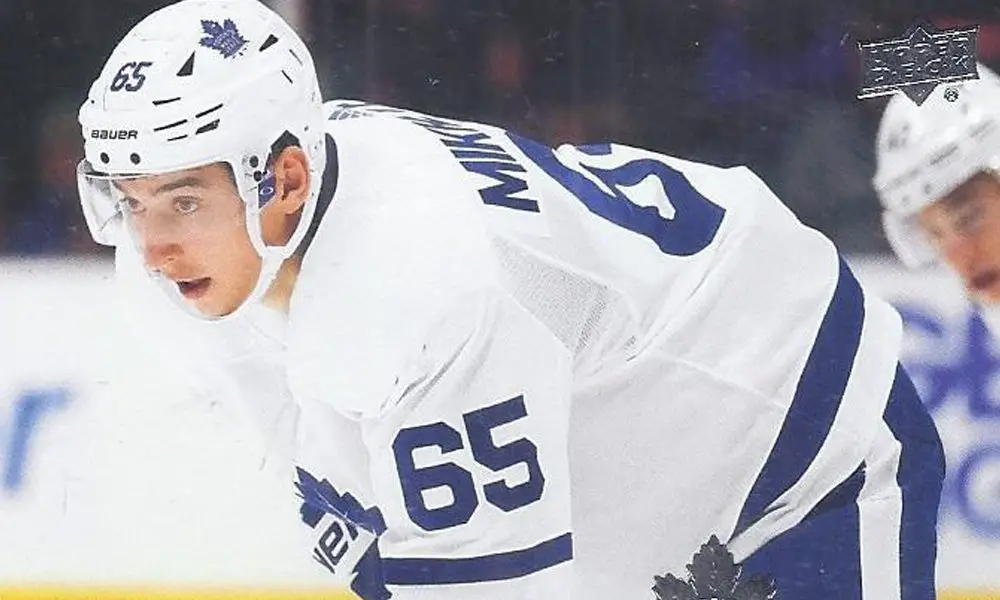 Mikheyev's goals were both on the special teams. As reported earlier, his first goal came on one of his patented shorthanded breakaways, and he added a power-play marker in the third period. He showed that he could hit the net on both shots. He also seemed to be the fastest player for either team on the ice. He played well.
Quick Hit Three: T.J. Brodie Wasn't His Typical Quiet Self
I've often said that Maple Leafs' defenseman T.J. Brodie plays one of the quietest games ever. You hardly hear his name mentioned. He just makes solid, simple plays one after another and seldom seems to be either in trouble or rattled. Last night, he played an unusually "noisy" game when he registered three points with two assists and a nice wrap-around goal.
Brodie's assists came on both short-handed goals by Holl and Mikheyev in the first period. He then scored a goal himself during the second period. Brodie now has scored two goals and registered 10 points – almost one-third of them in a single game. It was the first time this season he's registered more than a single point in any game.
Related: Maple Leafs' Quick Hits: New Line Combinations, Bunting & Sandin