The COVID-19 forced break has played havoc with the Toronto Maple Leafs' schedule; and, for sure, the team will pay for it later. One day soon they'll be forced to play a lot of games in a compressed schedule. But, for now, the unexpected break will allow Maple Leafs to take advantage of playing their number-one goalie Jack Campbell a lot over the next while.
In a Sportsnet interview after practice on Monday, Maple Leafs' head coach Sheldon Keefe was asked how the forced break has impacted his team's plans. Obviously, the break has impacted the entire NHL. But, is there a way the Maple Leafs can take advantage?
How will the team strategize their future going forward? One answer is that the Maple Leafs are going to take as much advantage as they can to play Jack Campbell in goal. They'll make hay while the sun shines so to speak.
Related: Three Takeaways from Maple Leafs' 6-0 Win Over the Senators
Maple Leafs' Head Coach Sheldon Keefe Will Take Advantage of the Break
In the video below, Maple Leafs' head coach Keefe discusses his goalie workload expectations for the time being. He noted that the recent extended break has allowed everyone to reset a bit. It will also allow his team to run with Campbell in the net until the schedule gets crazier.
Then they'll have to rely on both Campbell and Petr Mrazek. Interestingly, that was the plan before the season started – a goalie 1A and a goalie 1B.
Keefe Has Been Aware of Campbell's Busy Workload, But for Now
Keefe admitted that the team had "been very conscious with Jack's (Campbell) workload that he had had through the season." He also admitted that the team was "doing our best to monitor that and manage his practice time."
While they will continue to employ that strategy, Keefe also noted that
"the break has been significant for Jack. It's quite rare or unheard of for goalie to get an opportunity to rest and recover" during the season. Keefe also noted that "it wasn't all vacation for him because he was dealing with COVID-19 then he was trying to find his way back."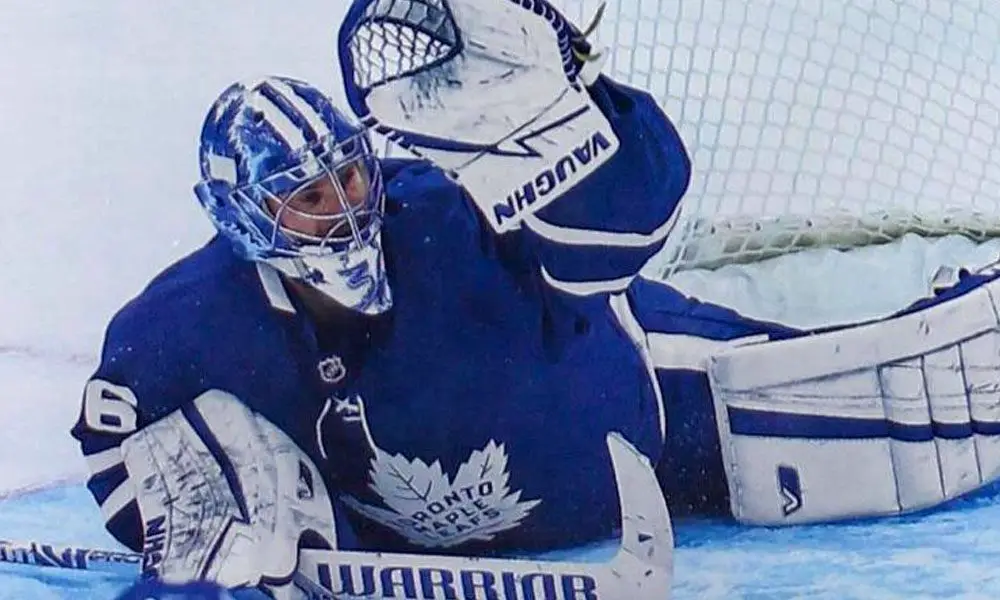 However, the break was a unique situation and it certainly has reduced Campbell's workload over the last few weeks. As well, over the near future even now coming out of this break Keefe noted that "our schedule is pretty spaced out, you know so Jack's going to go against the Oilers on Wednesday, and we'll take it from there."
Eventually, Both Campbell and Mrazek Will Be Needed
While that situation (playing Campbell so much) isn't ideal for Mrazek as the second goalie, Keefe did say that "Petr himself has dealt with injuries so this little break is an opportunity for him to get back up and running in a lot of ways." Mrazek gets to rest and rehab more.
In some ways, Keefe noted that the break is like "resetting his season." His hope is that both goalies can remain healthy because, as he reports, "Over time our schedule is going to get quite busy and we're going to need both guys to be playing a lot."
But, for right now, he noted that they would wait to get to that point. However, "for right now, we'll run with it."
Related: Maple Leafs' Quick Hits: Matthews, Tavares & Kase