One name that hasn't been floated around as much this past week is that of Jake DeBrusk. A player who many believed might be among the main assets the Boston Bruins might try to move as they shifted things around and tried to improve the team to make another run in the Patrice Bergeron window, talk about DeBrusk has faded.
That doesn't mean a potential deal is off the table.
Related: Panthers' Deadline Date to Either Sign or Trade Aleksander Barkov
Fluto Shinzawa of The Athletic was asked about the odds of a Jake DeBrusk trade and wrote there are still teams interested in trading for the forward. He writes:
I have heard Edmonton remains interested in DeBrusk. Calgary to a lesser degree. Combine that with the cluster of left-shot forwards and the shortness of cap space, and trading DeBrusk remains a possibility. A No. 2 center would be the ideal return. But they are not in a great spot to trade picks. It would have to be someone of DeBrusk's profile: an underperforming player with potential to play better elsewhere.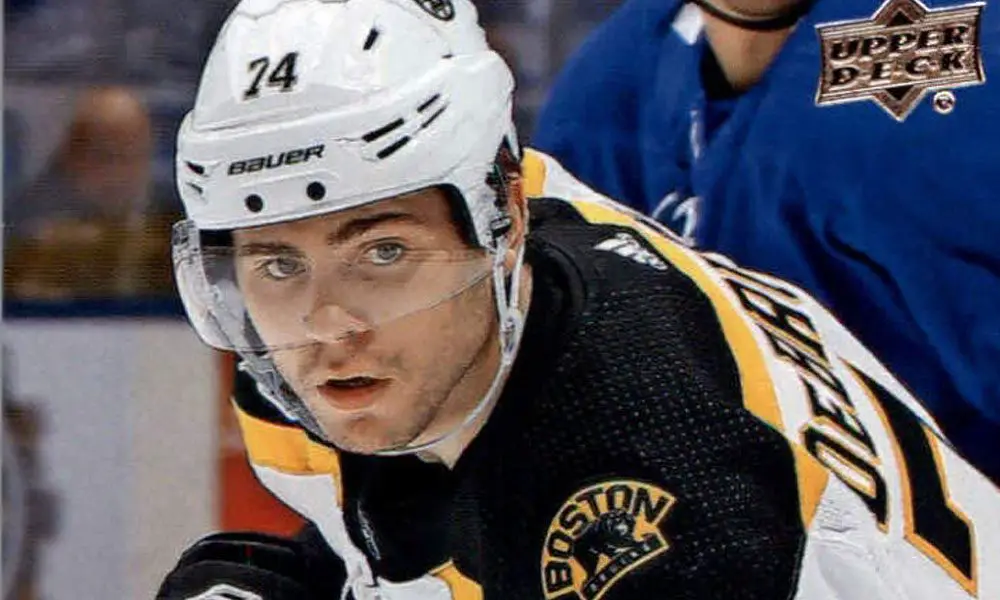 The question some are asking recently is if DeBrusk could be part of a deal to either add more cap room, thus adding greater depth, or land someone like Christian Dvorak. There's some talk the Bruins are interested and chatter that a package like Debrusk, Jakub Zobril and a third. Others are wondering if the Bruins will wait to see if there's chemistry that can build out of the players the team just added, namely someone like Nick Foligno.
Have the Bruins Given Up on DeBrusk?
It's hard to know exactly where the organization sits when it comes to DeBrusk and his future with the team. There's a lot of chatter he's on the outs but there's not been much in the way of concrete evidence the Bruins are actively trying to move him.
He's got one more season at $3.675 million left on his current deal and then he's a restricted free agent. Any team that trades for him must be confident he'll fit into their system at that number.
Next: Chara Will Stay East if He Chooses to Play in 2021-22