If you thought the year 2021 couldn't get any weirder, know that Sidney Crosby cheering for Alex Ovechkin sounds like the kind of headline you only write when you know the stars are misaligned or the Earth is off its rotational axis. Yet, here we are, writing about two on-ice rivals — one who has been pegged as arguably the best NHL player of his generation and the other closely nipping at his skates for over a decade — both hoping to see the same record be broken; a record set by the undeniably best player to ever play the game.
Related: Evander Kane Says He's No Longer Gambling, Never Bet on NHL
Yes, despite the fact that Ovechkin potentially breaking the all-time NHL goal-scoring record will jump Ovie up a peg in the argument over who is/was better, Crosby wants Ovechkin to do what many once thought was unthinkable. "I hope he does. I told him today that I hope he does," Crosby said of Ovechkin's pursuit, according to ESPN's Greg Wyshynski. "It would be awesome. He's in range."
Ovechkin, who currently has 730 goals, needs about 30 per season over the next fives seasons to have a shot at Wayne Gretzky's all-time goal-scoring record. At 36 years of age, it's not a wise bet to wager against Ovechkin, but it's going to be seemingly harder and harder to do as he ages, even if the record of 895 goals is technically in range.
Crosby admitted, "It would be awesome. He's in range." Ovechkin gave himself a shot at the record when he signed a five-year, $47.5 million extension with the Washington Capitals this offseason. He's likely to end his career with the Capitals, but it will be intriguing to see if he can reach Gretzky's record in the five years or if he'll need to sign another extension to get there.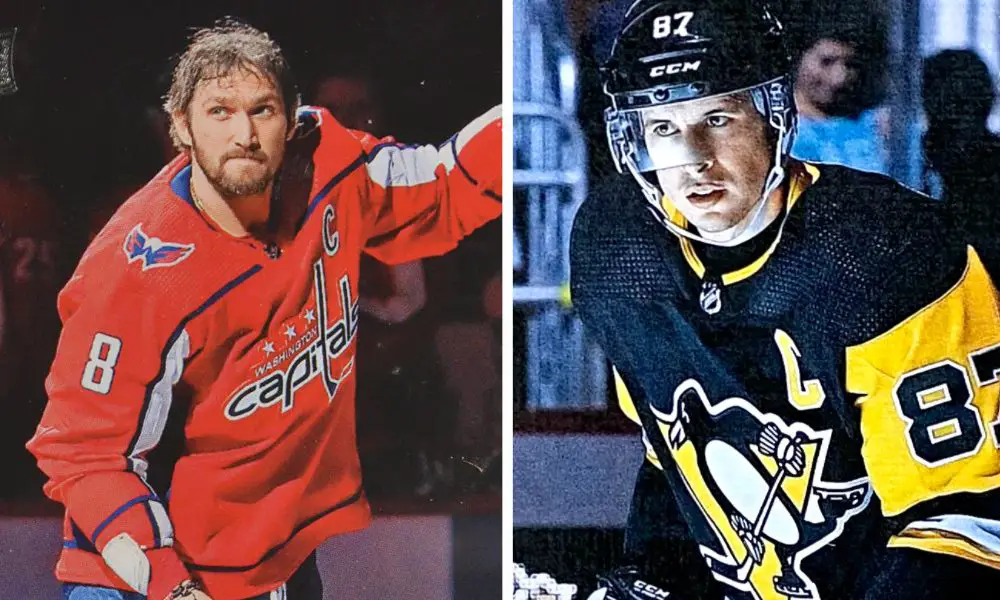 If you want to know how close the debate is between Crosby and Ovechkin for who the best is, just look at their point totals. Crosby and Ovechkin rank first and second in points since 2005 (when they entered the NHL): Crosby with 1,325 and Ovechkin with 1,320. The big difference comes in goals where Ovie has 730 to Crosby's 486. That said, Crosby has won the Stanley Cup multiple times, while Ovechkin has one just once.
Is it strange that Crosby is rooting Ovechkin on? Or, is it just a sign that as they age, each matures to the point that being the best isn't necessarily the most important thing, as long as individual accolades are good for the game as a whole.
Next: MacKinnon Shoots Back at Zadorov For Diet Freak Comments