Reports this week that the San Jose Sharks are open to talking about a trade that would involve veteran defenseman Erik Karlsson has garnered attention. The trade doesn't seem likely based on the salary cap issue that comes with a contract as big as Karlsson's, but that isn't stopping reporters from discussing the idea of him being moved at some point this season, especially if the Sharks continue to struggle.
One of the intriguing scenarios that has popped up is the idea that the Ottawa Senators might be interested in the idea of seeing what the Sharks want in return for a player they know quite well. Some are arguing that Karlsson wouldn't be all that interested in going back, while others say it wasn't the city of Ottawa that he chose to leave, it was the organization and the way it used to be run.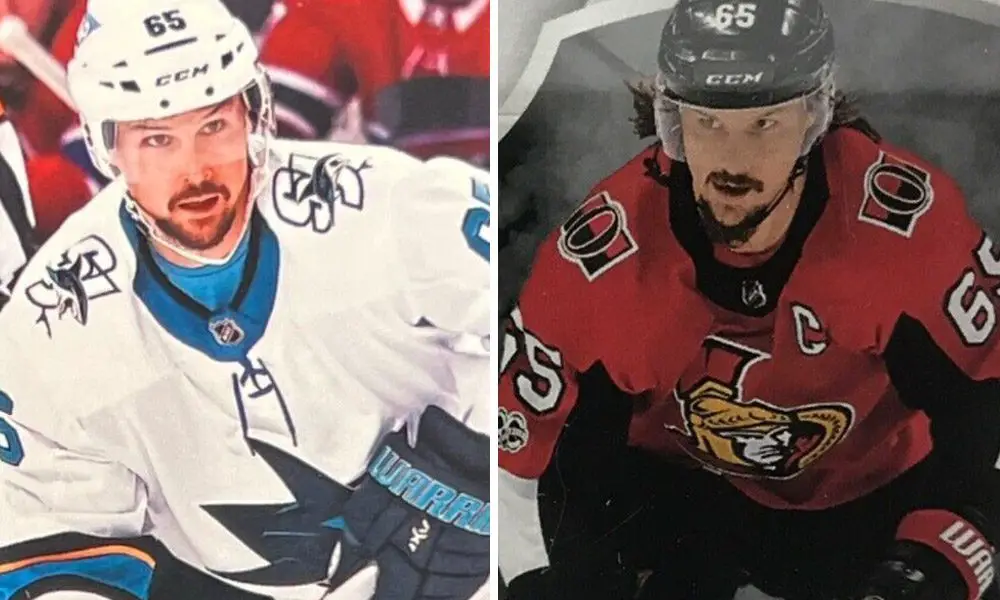 To make things more provocative, NHL insider Elliotte Friedman reports the Senators have actually contacted the Sharks about the possibility. Friedman notes [h/t to San Jose Hockey Now's Sheng Peng] that there is a belief the Sharks may have had conversations with the Ottawa Senators regarding Karlsson. The report goes on to add that Karlsson has never lost his affection for the city of Ottawa and he and his family still maintain a home there.
Karlsson To Ottawa Would Be an Extremely Difficult Trade To Pull Off
Friedman does acknowledge that the trade would be tricky based on a number of factors. First, the salary cap issues that come along with his $11.5 million contract are hard to ignore. Even if the Sharks were to retain 50% of Karlsson's salary — which there's no indication they'd be open to doing — the Senators need to leave money open to pitch Alex DeBrincat on a new deal and they have other players that need attention internally.
From there, Karlsson has to agree to return and leave San Jose. He may or may not want to do so. And, if he does, the Sharks aren't just going to give the player away, despite his hefty price tag.
TVA Sports Louis Jean wonders if Pierre Dorion might reach out to the Montreal Canadiens about the availability of defenseman David Savard. He is signed through the 2024-25 season at an AAV of $3.5 million.