Defenseman Ryan Ellis has been acquired by the Philadelphia Flyers ahead of the NHL Expansion Draft. The Flyers were rumored to be looking to upgrade their blue line and apparently had a number of names on their list. Ellis might not have been publicly among them, but he's a top-end puck-moving two-way defenceman. He's coming off a bit of a down season, but has past numbers have been elite and he could be a huge add for the Flyers organization.
The immediate reaction to this trade is that it's a huge win for the Flyers. Sure, Ellis is signed until he's 36, so there is a bit of an element of risk. That injuries have limited his action over the past four seasons, is also a bit troubling — he broke the 50-game barrier once after playing a full 2018-19 season. That said, even if his production declines a bit, he's still got the potential to be a difference maker for the team. Ellis is a favorite among supporters of hockey analytics.
The Predators got Phillippe Myster and forward Nolan Patrick in the deal. Patrick was looking for a fresh start, but is getting flipped to the Vegas Golden Knights, while Cody Glass will come back to the Flyers in that deal.
Related: Seattle Kraken Set to Select and Sign Panthers G Chris Driedger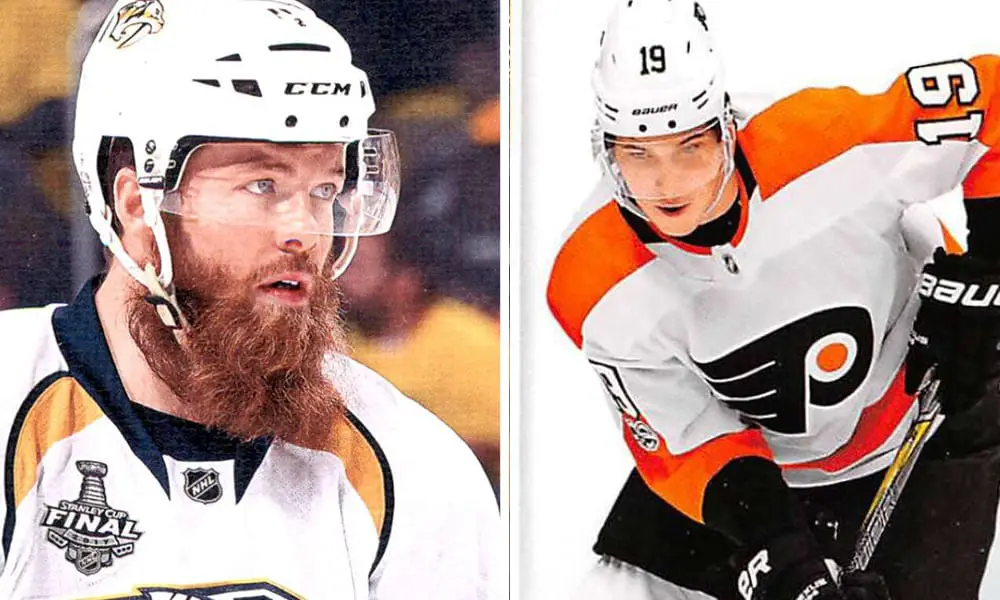 Essentially, the trade breaks down as such:
To Philadelphia – D – Ryan Ellis
To Nashville – D – Philippe Myers F – Cody Glass
To Vegas F – Nolan Patrick
Patrick failed to live up to his potential after getting selected second overall in 2017. He's had major health concerns, regularly dealing with migraine issues. He missed all of 2019-20 and recorded just nine points in 2020-21. In Vegas, Patrick could slot into the team's third-line center role.
Glass split time between the NHL and AHL this past year. The Predators are looking for scoring, and in a fresh environment, he should be able to get significant ice time.
Next: Ryan Suter's Agent Talks D-Man's Ask in New UFA Deal, Early Favorites