While it might not go down immediately, it's almost all but a lock at this point that forward Phil Kessel will be traded by the Arizona Coyotes at some point this season. It could take finding the right situation and a team that has the cap room to make a move, but the Coyotes are ready to move on and there will be interested teams.
Related: Waiver Exemption Likely Catches up to Maple Leafs' Nick Robertson
As per TSN's Darren Dreger, "Kessel is in the final year of his contract with the Arizona Coyotes. We also know that (general manager) Bill Armstrong and the Coyotes have defined the direction that they're going in, and that will not include Phil Kessel." He went on to add that Kessel wants a fresh start and he's looking to play somewhere where he can earn another contract. At 34 years old, he needs an opportunity to play well and produce so teams will take a shot at him over the summer.
The trade, from a Coyotes' perspective, won't be easy, but it's hard to imagine they'll be asking for a whole lot in return. Dreger notes "He's got some no-trade protection, he wants to go to a competitive, if not a contending team, if you will." That could narrow down the field for Arizona. At the same time, his salary cap hit is still large enough that not every team will have the means to make a deal work unless the Coyotes retain some salary.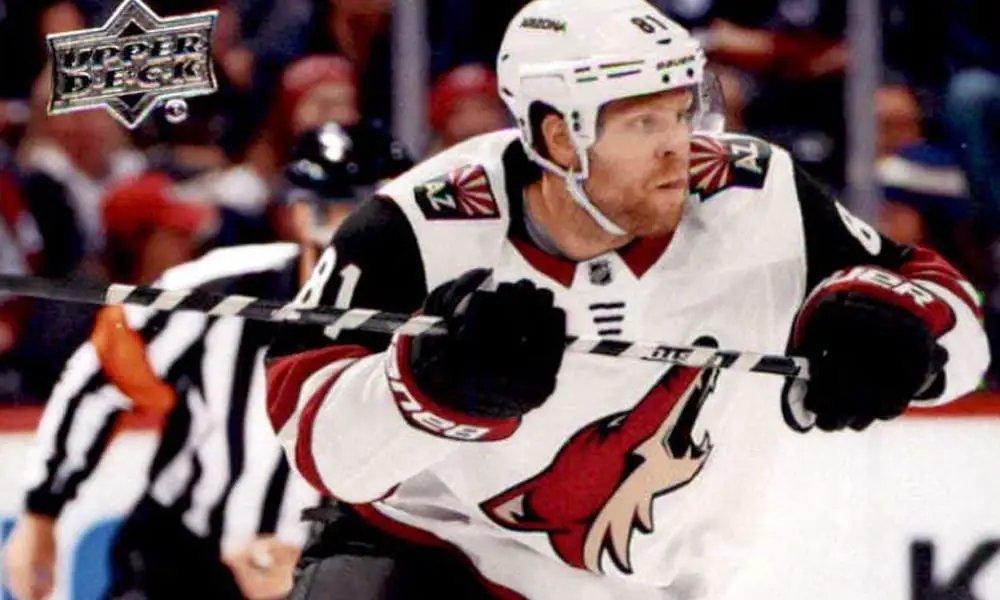 Kessel's actual salary is only $1 million, which helps, but it might still require a team to lose a player to a long-term injury, or the trade waits until later in the year and closer to the NHL Trade Deadline. "He could be a fit later in the season," Dreger adds.
This will certainly be a story worth keeping an eye on as rumors continue to swirl about where he'll end up and if a Canadian team is interested, considering the current quarantine rules.
Kessel Can Still Play
Despite the fact that there seemed to be little interest in trading for Kessel this offseason (he was available), he can still produce at a high level. He posted 20 goals and 23 assists over 56 games last season and he's been a consistent point producer every year for the past 10-plus seasons. He had one blip in 2019-20 where he scored only 38 points in 70 games, his worst season in quite some time.
Next: NHL Investigating Kane for Allegedly Using Fake COVID Vaccine Card