The St. Louis Blues have locked up recently-acquired forward Pavel Buchnevich to a contract extension on Tuesday. An already busy day in the NHL saw a number of players sign with a handful of NHL clubs and for the Blues, the winger agreed to terms on a four-year contract worth $23.2 million. The deal represents a nice pay raise and the team is buying out four years of unrestricted free agency.
Buchnevich was likely happy to sign for four seasons on a contract that would take him to the age of 30. He can sign again for another deal at that time. The deal breaks down as: $4.5 million, $5.5 million, $6.9 million, $6.3 and million, forn annual average of $5.8 million.
Related: Keith Yandle Signs 1-Yr Deal with Philadelphia Flyers
Buchnevich is a top-end first line winger who's been consistently strong through the last three seasons. He has scored at an 82-game pace of 25 goals and 58 points, while also carrying a heavy load on the penalty kill.
The New York Rangers moved him, likely because they weren't going to be able to come to terms with the player on a new deal, they had other forwards they were looking to invest in and there's the potential the team could still be in the mix for Jack Eichel — although that seems a bit less likely based on recent reports.
Meanwhile, the Blues needed to replace big losses in scoring as it is expected that Vladimir Tarasenko will be traded and the team will lose Jaden Schwartz, Tyler Bozak, and Mike Hoffman in free agency. Buchnevich will undoubtedly play on one of the Blues top two lines.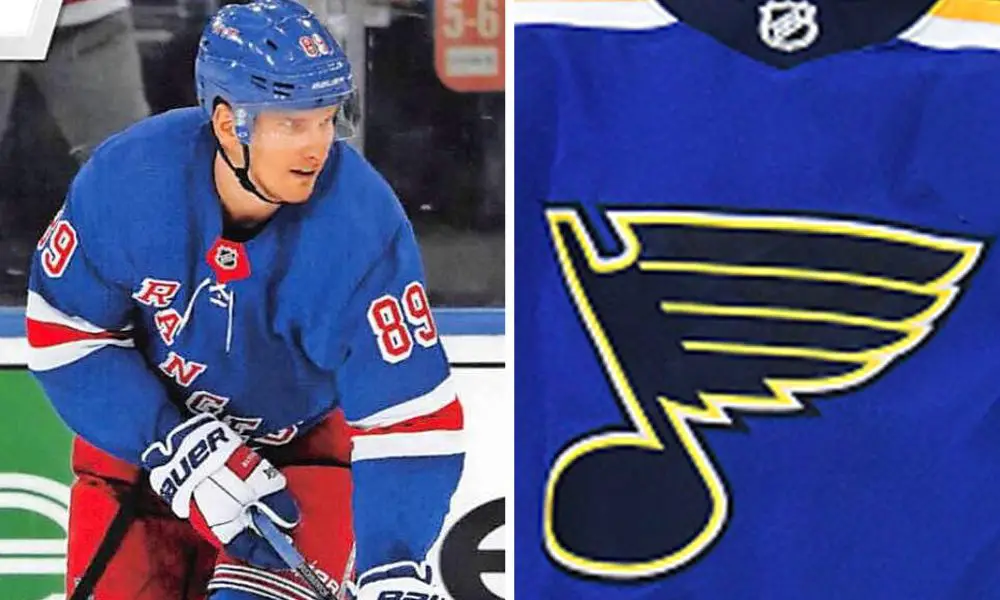 When he was acquired, GM Doug Armstrong said: "He's got good size at 6-foot-3, he's a left shot, can play the right side." He added, "He's scored in the League recently, he's 26 years old, a player obviously we control for a year and would like to sign long term. He's the right age group for us with what we're trying to accomplish. A very good penalty killer, too."
Next: Washington Capitals Re-Sign Alex Ovechkin to 5-Year Deal