David Pagnotta of the Fourth Period is reporting that St. Louis Blues forward Mike Hoffman will hit the open market with NHL free agency opens on Wednesday. Hoffman is seeking a multi-year deal of over $5 million annually and is believed to have declined an offer from the Blues.
Hoffman played 52 games for the Blues in 2020-21, scoring 17 goals and adding 19 assists to finish tied for third on the team with 36 points, and he led St. Louis with seven power-play goals. He had one goal in four playoff games as the Blues were swept by the Colorado Avalanche in the fist round.
At age 31 (turning 32 in November), Hoffman's best years may be behind him, but he has reliably produced over his career; prior to the abbreviated 2021 campaign, he had seven straight seasons of 20-plus goals and had topped 50 points for six consecutive seasons.
After spending 2018-19 and 2019-20 with the Florida Panthers, Hoffman signed a one-year deal, $4 million deal with the Blues last offseason. Many observers anticipated Hoffman before the trade deadline, as St. Louis lost seven straight games in March and April and appeared to have fallen out of contention, but the Blues held pat as they went on a late surge to make the playoffs.
Where Could Hoffman Potentially Land?
While there is no shortage of teams that could use a proven scorer like Hoffman, much of the chatter around the veteran left winger is linking Hoffman to the Montreal Canadiens. TSN 1200 radio host Shawn Simpson reported before the weekend that he expects the Stanley Cup Finalist Habs to put paper to pen with Hoffman.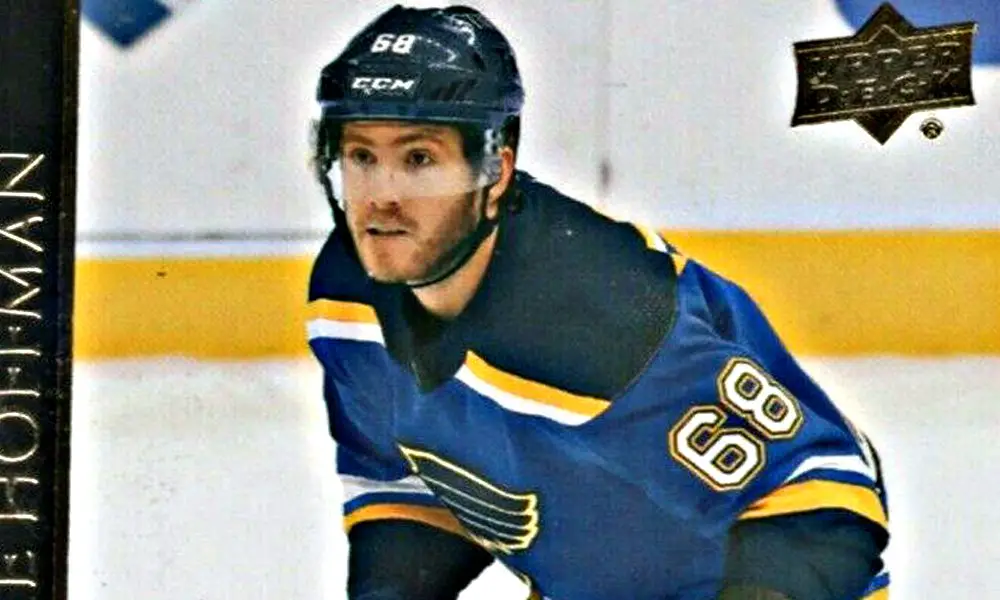 Hoffman is an interesting case, considering he didn't receive any offers as a free-agent last season, eventually agreeing to a PTO with the Blues before ultimately signing the one-year deal.
With Hoffman turning 32 in November, his desire for a multi-year contract may scare off some potential suitors, particularly if he's seeking something in the range of four or five years. Such a deal would mean tying up substantial money in a player past age 35, and likely on a downward trajectory, towards the end of the contract.
Next: Jaden Schwartz Likely Going to Seattle Kraken in NHL Free Agency