The Edmonton Oilers have been waiting quite a while for goaltender Mike Smith to make his return to game action. It appears he's ready to go, has been practicing with the team, and has labeled himself as "available" for Wednesday's game versus the St. Louis Blues. The question now is, will the Oilers put him in as the starter? Or, will they work him in slowly?
Related: Connor McDavid Wants a "Best-on-Best" Tournament if No Olympics
Smith would need to be activated of of LTIR for the Oilers to be able to insert him into the lineup.
There are question marks about the Oilers' goaltending, no doubt. At the same time, the duo of Mikko Koskinen and Stuart Skinner hasn't been terrible in Smith's absence. The Oilers did go on a bad run that included six-straight losses, but those losses can't be blamed solely on the goaltending. Koskinen has been fine and Skinner's poor numbers aren't necessarily indicative of his overall game. So too, there's certainly a question about popping in a guy who has been on the shelf for weeks or going with one of the two netminders that have been decent and kept the team in the playoff mix.
The good news for Edmonton is that they'll have options. And, with the reintroduction of taxi squads, there probably won't be a need to make an immediate decision on one of the three goalies since a player like Skinner can be put on the taxi squad quite easily. The alternative is moving Skinner back to Bakersfield of the AHL, which is not an issue, other than Skinner's $750,000 salary will be replaced by Smith's $2.2 million salary.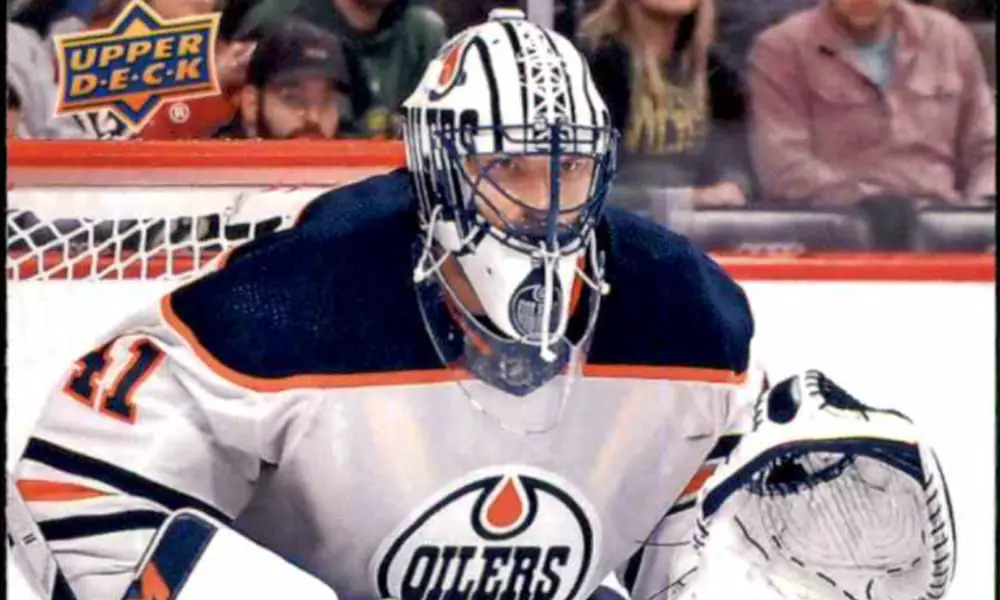 What Does Dave Tippett Plan to Do?
Oilers coach Dave Tippett said of Smith's status:
"He continues to progress, another good day today. He's had two good days in a row. We'll see how he is tomorrow (Tuesday) and whether he comes on the (five-game) trip. If he feels good, hopefully, we're going in the right direction," Tippett said.
Next: Hockey World Reacts to Brad Marchand Blasting NHL for Olympic Decision