According to one report coming out of the NHL All-Star festivities this weekend, Connor McDavid might be dealing with a bit of a nagging knee issue. It's not clear if this is really a problem or how serious the issue might be, but Tom Gazzola of TSN noted in a Twitter post that there was some consideration to sitting McDavid out during the All-Star action.
Related: Are Oilers Still In Hunt for Goalie After Evander Kane Signing?
Gazzola notes, "Mentioned on the ESPN All-Star broadcast that Connor McDavid had a bit of a knee issue and there was some concern he may not have been able to participate." He added, "He's on the ice and looks alright, just something to note heading into action next week."
Obviously, if this is something serious, it's going to be a potential issue for the Oilers. Losing McDavid for any length of time would be a massive problem as the team tries to fight their way back into the playoff scene and have eight games in 13 days coming out of the All-Star break. That's a lot of action for McDavid if he's trying to rest up a little.
At the same time, if this was anything more than a player never being totally healthy, one would think he'd choose to rest up instead of participating in the weekend's skills competition which featured him falling just short of winning the Fastest Skater contest. He also played in the actual game and played just over six minutes, which was right in the middle of the pack.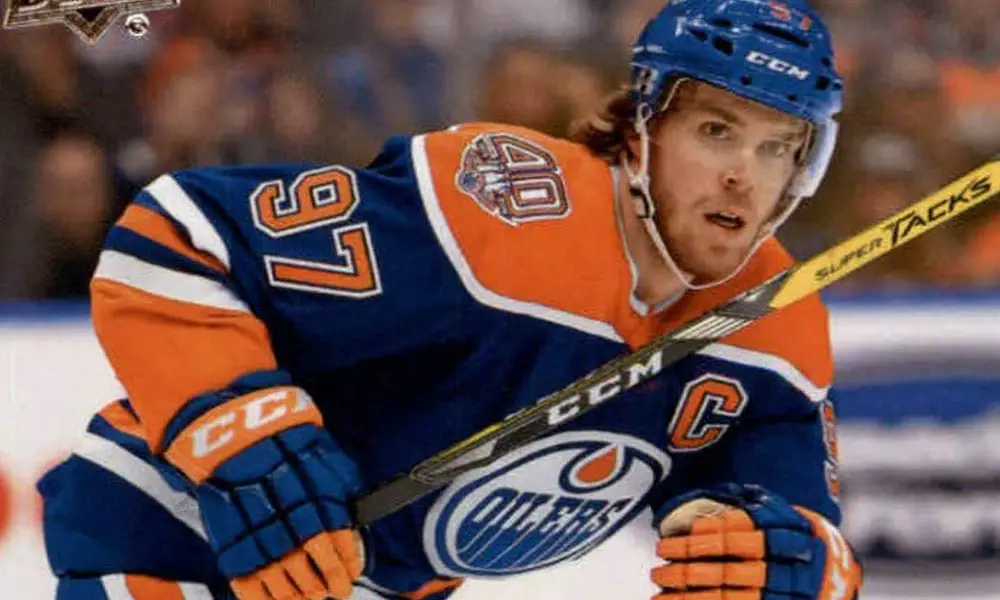 McDavid's Knee Likely Not Much to Worry About
It's likely this isn't much of anything. He did take a nasty hit in the game against the Washington Capitals but popped right back up and continued to play. It also never came up in any interviews during the All-Star weekend. No one else in the local Edmonton-based media has picked up on the story and if McDavid had sustained anything during the actual Fastest Skater competition, it would be a big story.
After all, the NHL certainly doesn't want one of their biggest star attractions getting hurt during a skills contest and the Oilers certainly would take issue if an All-Star appearance meant he'd miss time with his team during a playoff push.
Next: Maple Leafs Quick Hits: Speculating About Two Team "What Ifs?"