As the NHL All-Star weekend continues and there's no game action to consider, it seemed like a good time to speculate about two Toronto Maple Leafs' questions that have come up in my own thinking recently. I'll call them here – "What If's?" 
One "What If" focuses on this season and how it might unfold. Most Maple Leafs' fans are a bit surprised at how well the team has done this season. What if general manager Kyle Dubas had not signed the incoming players he did? How would the team look at this point in the season? What if this team can stay healthy?
The second "What If?" is more than a decade old. When considering the two Maple Leafs' players named to this season's All-Star Game (Auston Matthews and Jack Campbell), a number of Maple Leafs' players let it be known that they didn't think it was right that teammate Morgan Rielly had never been named an NHL All-Star in his career. 
Thinking about those comments (which I wrote about yesterday, see the link below) I looked at Rielly's 2012 Draft Class and how that class had played out. Then a question came to me. "What If?" there were a do-over on that draft? Would Rielly have come to the Maple Leafs, knowing what NHL teams know now? 
Obviously, both these questions are speculative, but they seemed fun to think about – especially with a break in the schedule.
Related: NHL Robbery: Maple Leafs' Morgan Rielly Has Never Been an All-Star
Quick Hit One: What If the Moving Pieces on the Maple Leafs Had Not Fitted Together?
During the offseason, general manager Kyle Dubas went bargain hunting and brought in five new players – Nick Ritchie, Petr Mrazek, Michael Bunting, Ondrej Kase, and David Kampf. 
Interestingly, the two most expensive players on that five-player list (Nick Ritchie and Petr Mrazek) are the ones where questions remain. 
Forward Ritchie has never really contributed in the way he was expected. He's had his chances but just hasn't taken advantage of them. Goalie Petr Mrazek has been injured most of the season, and only recently has he played injury-free hockey. In fact, he's looked good in the net over his past few games.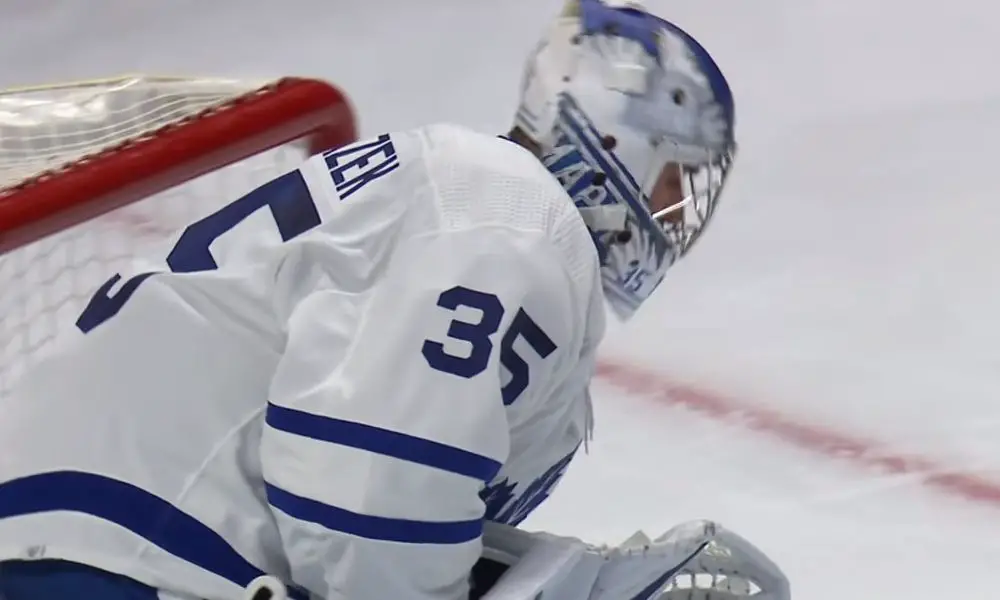 The three less expensive players were Michael Bunting, Ondrej Kase, and David Kampf. Rookie Bunting kicked around the team's lineup a bit but has recently fitted into a top-six spot on the Maple Leafs' first line and has played well. He should be – but likely won't because he's 26 years old – a consideration for the Calder Trophy as the NHL's Rookie of the Year. 
Ondrej Kase is a cross between an energizer bunny and a fast-skating and determined Swiss Army Knife. He can play offense and defense, and he can also fit in almost any position the team needs him to. Furthermore, he always finds a way to contribute. 
David Kampf has made head coach Sheldon Keefe's dream of a true shutdown third line a reality. He takes defensive zone faceoffs and wins most of them. Even better, he can score a goal or two (or five) after potting only one all last season with the Chicago Blackhawks. 
Dubas went out and got the moving parts and Keefe (and his staff) transformer(ed) them together. After the first half of the season, they've produced a team that might realistically compete for postseason success – this season! The team has gelled well and even the coaching staff is new and improved. 
The special teams are successful. The Maple Leafs as a team receives solid contributions from players up and down the lineup. Here's the "What If?" What if this team can remain healthy and coaches can balance ice time so the players stay playoff fresh?
Is this a season and is there a reason for fans to be optimistic? Of all the things that are difficult to sell in Toronto, the hardest sell of all is optimism.
Quick Hit Two: What If Morgan Rielly Had Been Been Drafted by the Edmonton Oilers?
Obviously, this "What If" is little more than speculation; but, imagine how the 2012 NHL Entry Draft might have been chosen differently if there were a do-over. 
Looking at how the Draft Class of 2012 played out over the past decade, there's a chance that the Edmonton Oilers might have drafted Morgan Rielly. Even if the Oilers did not, probably one of the other teams ahead of the Maple Leafs would have. But, as I say, that's looking into the rearview mirror.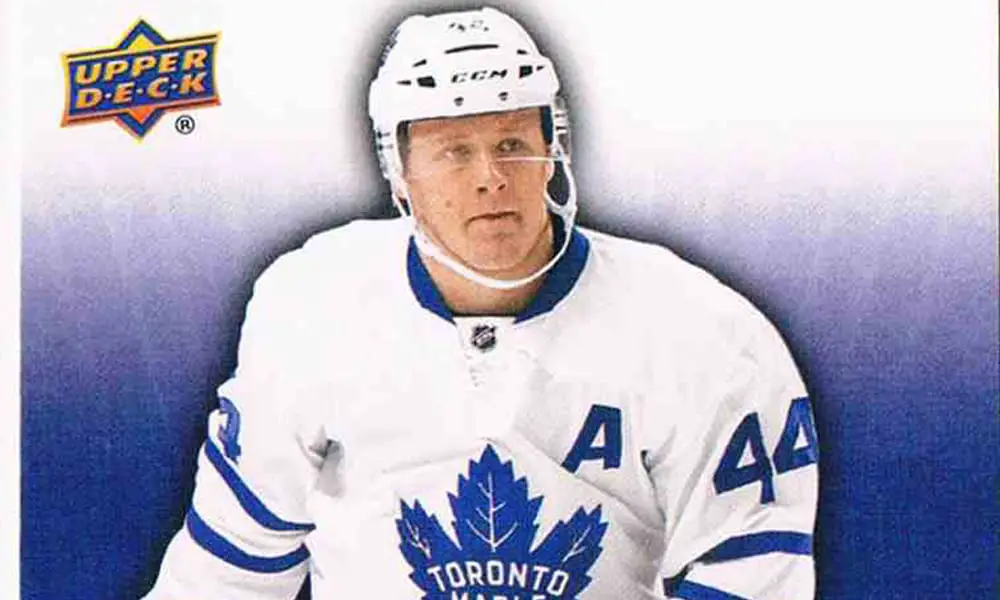 Still, if you are a Maple Leafs' fan and Rielly were not on the team's current roster, what a different team it would be. There are – and I'm surprised when I hear the thought expressed – Maple Leafs' fans who don't like Rielly as a player. They believe he's horrible defensively and that he doesn't play as if he cares. 
That's not me. In fact, when I was watching the All-Star weekend and reflecting on the fact that Rielly had never made that squad before, I wondered how the Oilers' team would look if Rielly were added to the team's backend. 
All speculation; however, how might the fates of two organizations shifted had the Oilers chosen Rielly as their first-round choice? Could he have been the player to push the Oilers over the top? What would the Oilers' lineup look like if Rielly were teamed up with Connor McDavid, Leon Draisaitl, Darnell Nurse, Ryan Nugent-Hopkins, and – now – Zach Hyman.
On the other hand, what would the current Maple Leafs' roster look like if Rielly was not part of it? Now that, to me, is a far more important question.
Related: Toronto Maple Leafs On Josh Manson's No-Trade List