While it's no secret the Vegas Golden Knights frantically tried to move the contract of goaltender Marc-Andre Fleury to make room for the signing of unrestricted free agent Alex Pietrangelo, ultimately, a deal never got done. Some aren't shocked considering the circumstances, while others are a bit baffled by the fact Vegas couldn't find at least one taker.
Related: Does Adding Pietrangelo Mean Golden Knights Are Losing Their Identity?
Speculation was that teams weren't interested in taking on Fleury's $7 million cap hit without the Golden Knights offering up sizeable sweeteners to make the acquisition of Fleury worthwhile. Buzz was that a second-round pick and the Golden Knights retaining half of Fleury's salary was on the table but that wasn't enough. In the end, Vegas has decided not to move the netminder and the Golden Knights will head into next season with $12 million on the books between the pipes.
Fleury spoke with Le Journal de Montreal after the decision was made and the dust had settled. He sees the fact that he's still with the team a bit shocking. He said, "I still found it surprising as an outcome. My name was circulating quite a bit for a transaction. But I am happy. I will be lucky enough to stay in Vegas. I will still play for a good team. I won't have to move, which is also a good thing. "
Fleury admits those two weeks were stressful. He was almost certain he'd be moved and he watched the news for his name to pop up. He said, "There are always a ton of rumors, but there aren't many that come true. There were several uncertain things." He said he started thinking about having to move and buy a new home and all the things that come with being traded. It wasn't something he was looking forward to.
In the end, he's glad the deal never got done and he's ready to share the net with recently signed Robin Lehner.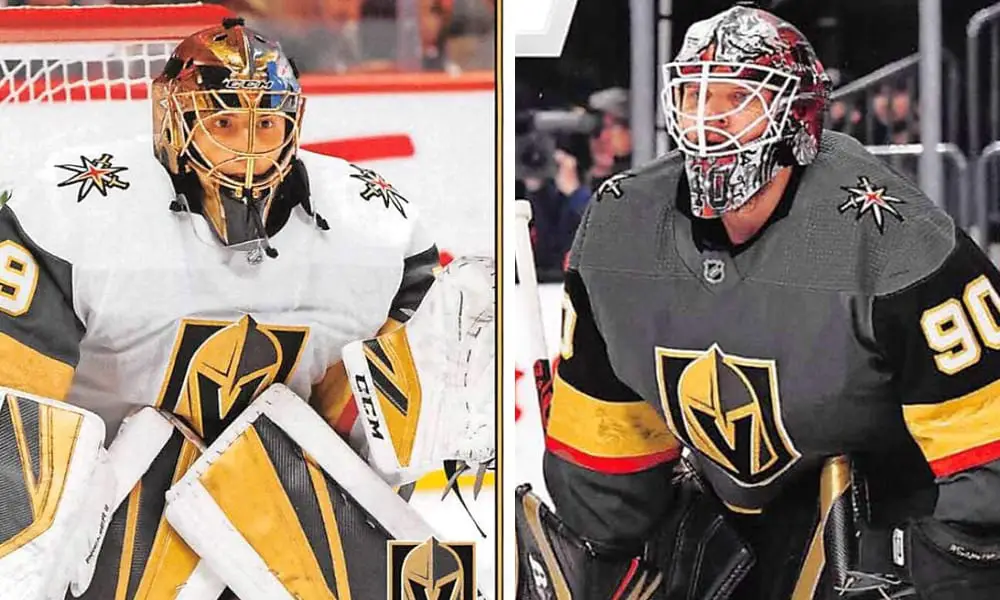 Fleury Says the Golden Knights Are In Good Position
While he admits the Golden Knights are investing a lot in their two netminders, he also notes the team is in an enviable position. Considering the NHL schedule next season (if there is a season) will be condensed considerably and having a good one-two punch in goal will be key.
Fleury says he's ready to share the duties with Lehner and believes Lehner will do the same. Fleury explained, "I also expect it to be a strange season. There will probably be several games in a few days, there will be a condensed schedule. I think not all teams will have the choice to use their two goalies. For this year, it will be a good thing to have two competitive goalies. It will give our team a good chance. " 
Next: Canucks Interested in UFA F Andreas Athanasiou Under One Condition