As the Toronto Maple Leafs head into their Monday night's game against the Los Angeles Kings, which is the last game of their homestand, the team has made a number of player moves. In this post, I'll help Maple Leafs' fans keep up with those movements.
Related: Four Takeaways from Maple Leafs 5-2 Win Over the Bruins
Player Movement One: Goalie Petr Mrazek Placed on the IR
The groin injury that was supposed to be healing hasn't been healing. As a result, goalie 1B Petr Mrazek has been placed on the injured reserve list. As the Maple Leafs announced, Mrazek's injury will force him to miss the next four weeks. 
The move to the IR will be retroactive to November 4. That means that, if things go as planned, Mrazek could return for games starting during the first week of December. That leaves goalie 1A Jack Campbell to do the heavy lifting in goal. For the moment, youngster Joseph Woll will serve as Campbell's backup.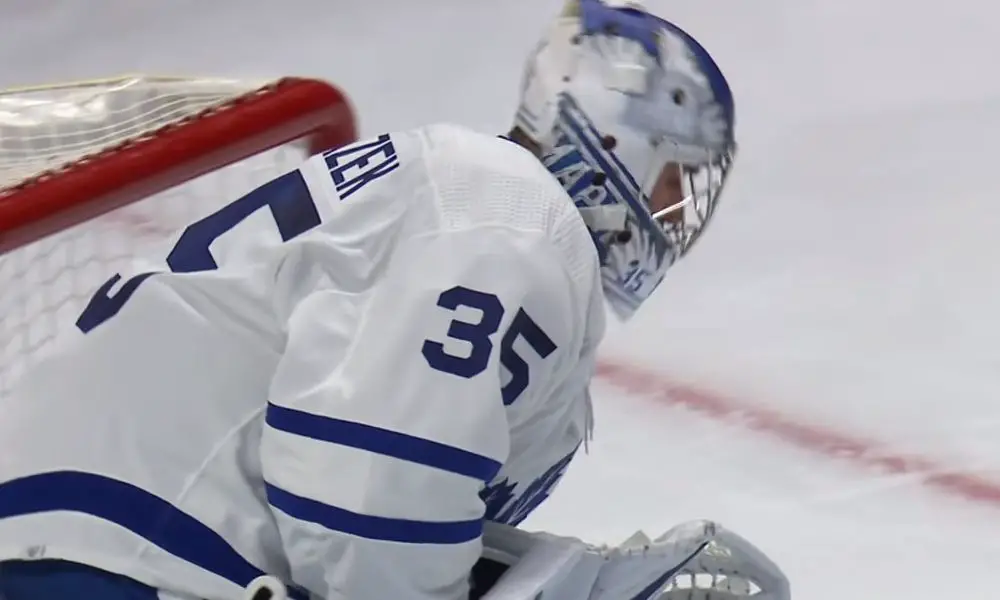 Mrazek originally hurt his groin in a game on October 14. He's only played two games on the season. During those games, he's given up seven goals on 57 shots. 
Player Movement Two: T.J. Brodie Given Sunday's Practice Off
T.J. Brodie missed Sunday's practice, but the word was that it was to give him a rest (player maintenance) as opposed to his nursing an injury. That said, it wasn't as if he emerged from the Boston Bruins game unscathed. Brodie was hit hard during Saturday's game by David Pastrnak; however, he remained in the game. 
The word right now is that the 31-year-old Brodie will play on Monday against the Kings.  
Player Movement Three: Joey Anderson Called Up from the Marlies
This is the second time in as many weeks that forward Joey Anderson has been brought up from the AHL's Toronto Marlies. Last week it was a paper move only, and it's likely to be yet another one. However, Anderson has played in a single NHL game this year, but he was held scoreless. 
He has scored three goals and had one assist in nine games with the Marlies this season. We're not sure if Anderson will draw into the Kings game on Monday. It isn't likely.
Player Movement Four: Kirill Semyonov Recalled Again from the Marlies
If I were to choose a player who will likely find some NHL time this season, it would be Kirill Semyonov. Similar to Anderson, Semyonov was called up for the second time in as many weeks from the Marlies. 
Semyonov has been especially successful in the AHL stint with a Marlies, where he's led the team in scoring with a goal and eight assists (for nine points) in nine games. 
I wouldn't be surprised to see the 27-year-old, long-time KHL player make his NHL debut. He hasn't skipped a beat since he's come from Russia to North America. He's a point-a-game player with the Marlies this season. I think that the Maple Leafs see something special in him that they'd like to keep around.
Related: Hockey Insider Says: No Need for Panic with These Maple Leafs