If Duncan Keith is traded by the Chicago Blackhawks, most insiders have him pegged as headed for Edmonton to play on the second pair for the Oilers. The fit makes sense, there's a reported desire by both sides to get this trade done and it's sounds like a simple matter of sorting out some of the finer details. Yet, for some reason, the talk of a trade being closer than when the rumor first surfaced hasn't really happened. Why?
Sportsnet's insider Elliotte Friedman was the first to break the story and he's the first to offer an update on where things might be at with all the parties involved. Friedman had the scoop on Keith asking for the Blackhawks to consider a move so he could be closer to his son, who resides in his offseason home in Penticton, BC. In his latest 31 Thoughts podcast, Friedman tried to explain the hold up on a potential deal. 
Related: Details on Oilers Rumored Strategy to Trade for Duncan Keith
"I wonder if this Edmonton – Chicago thing is getting to a yes or no situation," said Friedman. He added, "I just wonder if Edmonton and Chicago are gonna say 'we're doing this or we're not.'" In other words, neither side has put any pressure on the other to make a move, but that could change here in the coming days.
Friedman explained:
"They're kind of staring at each other, they know what's on the table, are we gonna do it or not? Both these teams have to have certainty on what they're doing for a) the expansion draft and b) eventually, especially in Edmonton's case, free agency. Gotta know if this is gonna get done or not."
The Oilers Need to Move Forward
One of the reasons Edmonton needs an answer here is because the rumored return (or at least in part) is Caleb Jones. But, the Oilers may not be protecting Jones during the expansion draft and if Jones is selected by the Seattle Kraken, the trade chip Edmonton had to get a Keith deal done and for what might have been a fair return is gone. The two sides might have to start conversations again.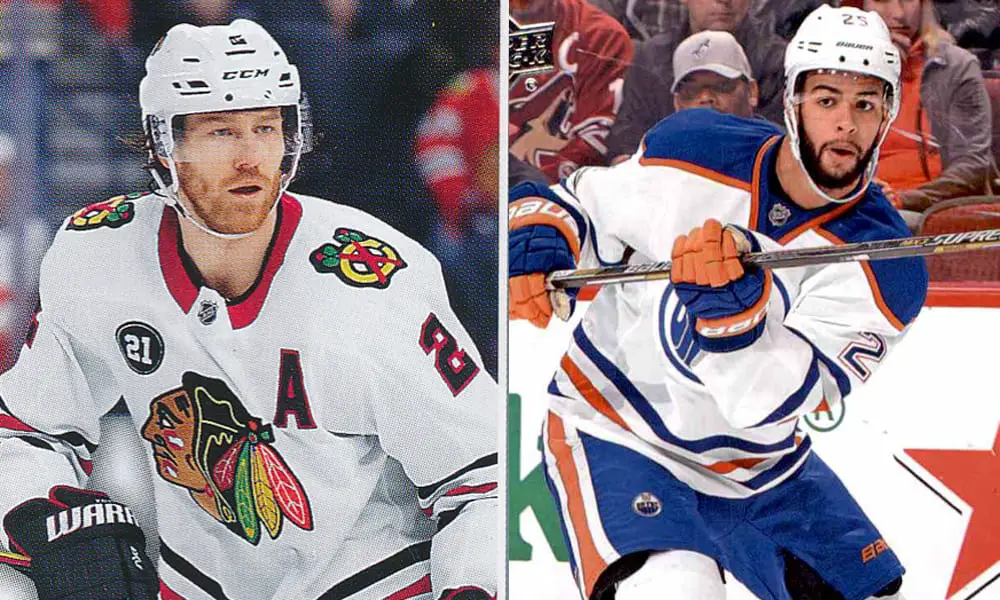 Keith carries a $5.538 million annual average value for two more seasons and the Oilers want to get that hit down a little. Offering up Caleb Jones so that the Blackhawks can entice Seth Jones is a strategy they might employ.
Keith Needs to Push Harder
The Blackhawks are said to be ok not trading Keith. This isn't their idea, it's the player's. However, Friedman and co-host Jeff Marek seem to think the Blackhawks do want to get this deal done and wondered if Keith should be pushing the team a little more to make a move. The defenseman has a lot of leverage here and while he understands the Blackhawk's need for cap space to get a top defenseman on their back end after Keith leaves, time is of the essence. 
The idea of buying Keith out was brought up, but that isn't an option for Chicago. Plus, Keith could ultimately sign wherever he wants and the Blackhawks get nothing but dead money on their books. "I'm betting Chicago would rather trade (Keith) than buy him out, added Friedman. "And also get the cap hit completely gone."
Next: Nazem Kadri Talks NHL Making Him a "Poster Boy" For Suspensions