For fans hoping Patrik Laine will be sticking it out with the Columbus Blue Jackets, news this week from both the player and the organization is good. Both have commented on the forward's future and both seem to have their sights set on getting a contract extension completed. "We're all in. He's all in and he's going to be a part of our future," said Blue Jackets John Davidson.
Related: Patrik Laine Trade Off the Table, Blue Jackets Looking to Extend RFA
Laine was asked about his future and didn't seem at all concerned that a deal wouldn't be reached. "They have expressed they want me here, I've said the same thing. So you know, the feeling is mutual. Just figure out the term and the money and all that and I think we should be fine."
Laine talked about how he's loving things in Columbus and that he's really meshed with the players on the team. He said he's gotten really close with many of them and is excited about the youth coming through the system. He noted, "I definitely want to be a part of it and playing here, playing in front of these great fans. I love the city. I love everything about being here. It's that simple."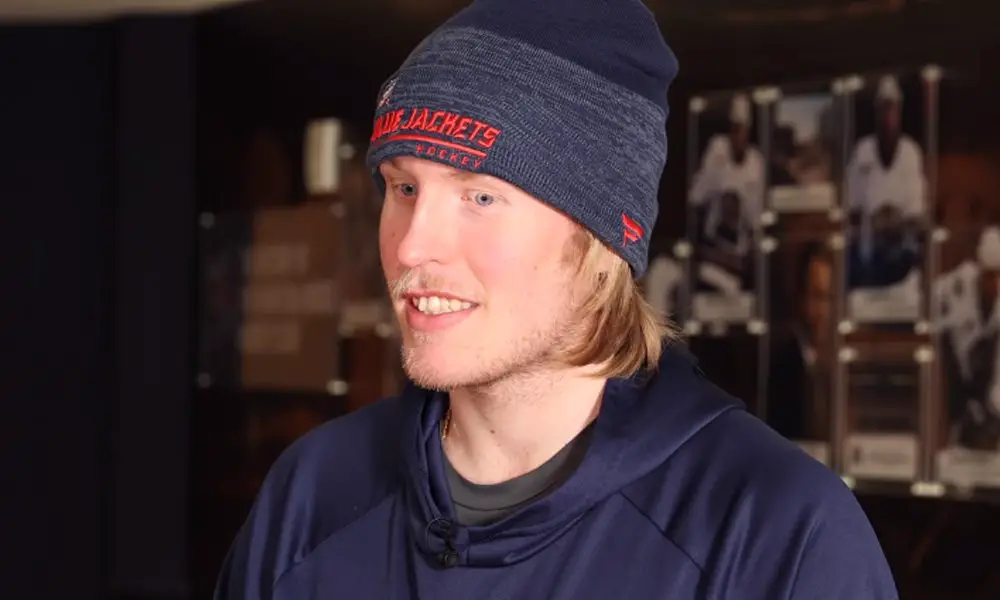 Jeff Svoboda of BlueJackets.com writes that Laine had a strong season despite injuries and serious personal matters that could have hindered his chance to have a bounceback season. He scored 26 goals and put up 56 points in 56 games this past season and looked like his former self for most of the campaign. In the background lingered rumors that maybe the Blue Jackets were closely watching to see if he was a part of the solution or needed to be moved in the many changes the team has made. It appears to be the former. He is a pending RFA this offseason and the two sides will have to find common ground on a new deal.
GM Jarmo Kekäläinen said of contract extension negotiations, (translated to English)" We are now looking for a common tone as to what all this means in years and dollars. It's not that complicated."
Next: GM Hints Golden Knights Will Make Big Offseason Roster Changes