If you listened closely to Edmonton Oilers defenseman Oscar Klefbom during Saturday's media availability, you took one thing away from the words he spoke. He's absolutely, 100 percent not sure if he'll be able to return to playing in the NHL one day.
Four weeks after the defenseman had necessary shoulder surgery, he says he feels good. Knowing it will take some time, "there's pain because of the surgery, but overall I'm really happy. The surgery overall was really successful." He noted he's happy where he's at, but has a long way to go with his recovery.
Related: Oilers Have Scare At Practice Today with Mike Smith
With that being said, as much as fans would love to know if Klefbom sees himself being able to, one day, rejoin the Oilers and be an impactful top-four defenseman, it's too soon to know. He wants to play hockey and it's his goal to return, but there's a lot more than just hockey at stake here. He spoke about his standard of living, being able to do everyday things and what his life will look like 20 years after his playing career comes to an end — assuming it hasn't already.
He noted it's one thing to mentally prepare yourself to play for your team and find a way to contribute. It's another when doing so risks your ability just to function and operate normally. He explained:
"When it comes to quality of life, for every guy in here, that's priority No. 1. You want to have a good life after hockey as well. Obviously I want to come back playing and most of us have been playing with pain, and maybe a long time. But when it affects your private life, how you sleep and can't even put your clothes on or lift anything, it's different."
What does it all mean? Well, the player is hopeful and nobody should doubt he'll do what he can in rehab and recovery to give himself the best shot to return… but don't hold your breath.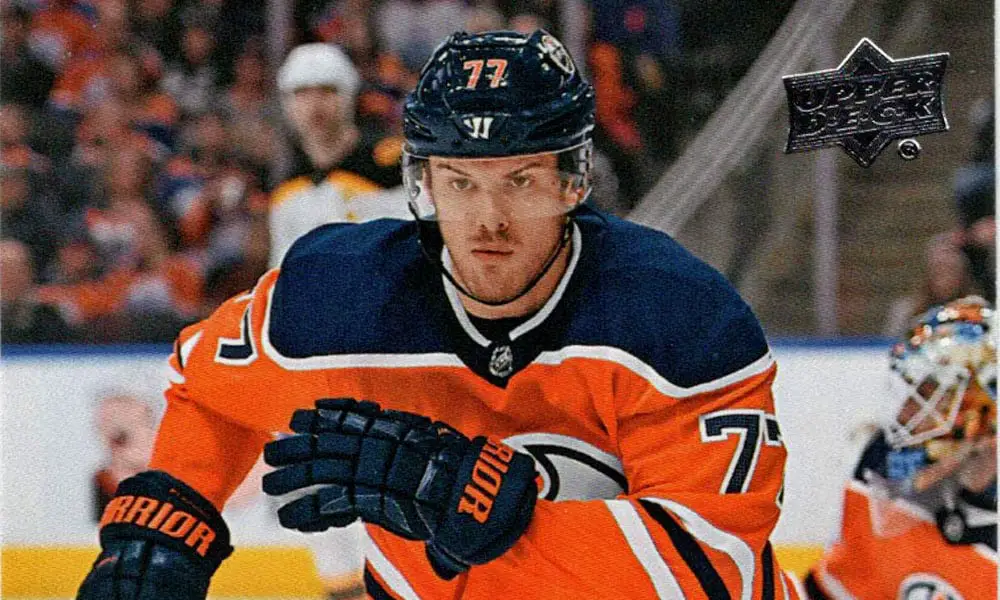 What About the Expansion Draft?
Considering Klefbom repeatedly said he was going to take everything one week at a time, when asked if he would be upset or disappointed if the Oilers left him unprotected during the upcoming NHL Expansion Draft, Klefbom understood the team's position. It won't be easy saving a spot for him if there's uncertainty that he'll ever return.
"I wouldn't be shocked," he said. "Obviously I want to be here and my whole NHL career has been here in Edmonton. I love the city and I love the organization and the guys here. But, it's business. I understand Kenny is in a situation…" He noted that he's just going to do what he can do and the rest isn't up to him. He's going to try and be ready for when the puck drops and whether that's in Edmonton or Seattle, "that's not really up to me."
Next: Early Returns: Who Did Better in the Vrana and Mantha Trade?