The Winnipeg Jets took care of some contract business over the past 48 hours. On Wednesday, they signed defenseman Neal Pionk to a multi-year extension. On Thursday, they got Andrew Copp locked up to a new one-year deal as well.
Elliotte Friedman reports that Copp's new deal is for a single season and worth $3.64 million. This was confirmed by the organization a few minutes later. Copp had a hearing scheduled for August 26, which will no longer be required because of the new deal.
Related: Where Sam Reinhart Fits After Signing New 3-Year Deal with Panthers
Copp's deal is interesting because it will walk him right into unrestricted free agency. Part of the reason might have been how tight things are for the Jets on their salary cap. They had no more than around $4.3 million to spend and if he were to sign for multiple years, the deal would have likely come in at a higher value than that.
Now 27, he took a big step forward this past year and found a home playing important power play minutes. His production is trending upwards and he recorded 39 points (15G, 24A) in 55 games for the Jets last season, along with two assists in eight playoff games. He has played over 411 games over seven seasons for Winnipeg and posted 149 points (61G, 88A) and 74 PIMs. He's someone the team likely would have preferred to keep around versus let test the market in a few months.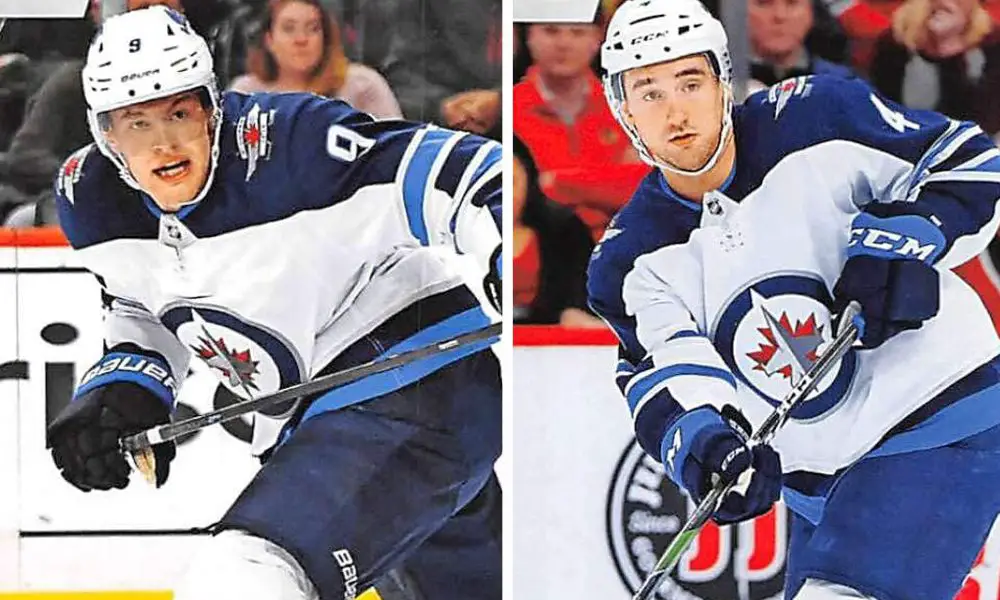 He is eligible to sign another extension on January 1, and perhaps the plan is to try and do so. Still, he can now ride out this contract and see what other teams have to offer this coming offseason, should he so choose. In other words, he's expecting to get paid on his next deal and either the Jets will give it to him, or someone else will.
As for Pionk, 26, he recorded 32 points (3G, 29A) and 20 penalty minutes in 54 games for the Jets last season before adding four assists and two PIMs in eight playoff games. He was an addition in the Jacob Trouba trade from the New York Rangers and has worked out quite well for the the Jets. It's not clear how many people expect him to rise up the ranks of the Jets blue line the way he has, but he's turned himself into a high-level defenseman in the NHL. He could make a run for the USA Olympic team and he's really come in and been a great addition to a Jets defense corps that was hit pretty hard by a number of exits.
As JFresh points out, his underlying numbers are quite good and says, "Credit to the Jets for identifying the raw projectible talent of this guy, who had a good highlight reel but had gotten smoked in basically all respects of the game in his first two seasons." He absolutely turned around analytics supporters who had his listed as one of the worst defenders in the NHL until recently when his numbers all went way up.
Next: Edmonton Oilers Sign Slater Koekkoek to New 2-Yr Extension