According to Pierre LeBrun of The Athletic and TSN, goaltender Frederik Andersen has been approached by the Toronto Maple Leafs about a possible extension and his interest in returning to the team next season. A pending UFA, there was a lot of talk the Leafs couldn't afford Andersen and would run with Jack Campbell, but the report seems to suggest they'd like to at least consider keeping the tandem in tact.
LeBrun writes that Andersen's agent Claude Lemieux confirmed the team has asked him about Andersen's desire to stay a Maple Leaf and if he'd be open to talking a contract extension. LeBrun writes, "the agent for the pending UFA netminder, told me Tuesday that Leafs management has reached out recently to ask if Andersen had interest in returning." He adds, "And the answer from Lemieux to the Leafs was yes."
Related: Maple Leafs' Matthews & Marner Make NHL's All-Star Team [Report]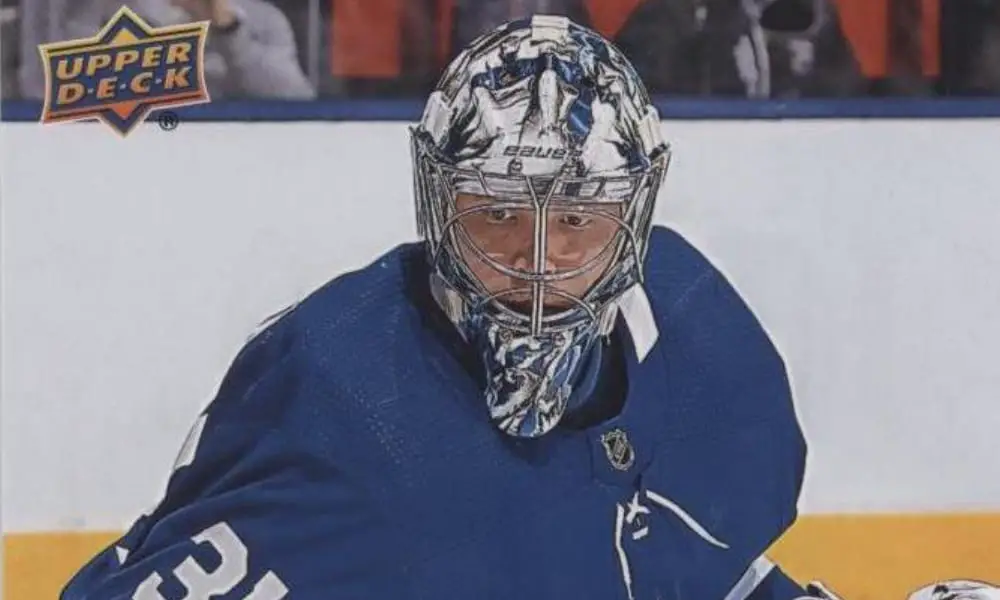 LeBrun goes on to write:
Now, having mutual interest is one thing; converting that into a contract that satisfies both sides within the Leafs' salary cap situation, well, that's another thing.

But it is nevertheless revealing that the conversation happened and that Lemieux told the Leafs that Andersen is absolutely comfortable coming back and sharing the net with Campbell.
Andersen Wants the Leafs, Or Just Doesn't Know The Market?
We're not sure how much this is about Andersen not looking to explore other options and being willing to take a team-friendly deal to stay put, or that he's not looking to test the free agent market. It's logical to assume that teams will have interest.
Knowing he has to take a pay cut over the $5 million per season he was making, how much of a deal is he willing to make? Are we talking a huge pay cut? Or, do the Leafs want to try and be as fair as possible? It's also not clear if this offer will be one of those thing where two sides agree to work under the premise that a short-term deal works until the cap goes up, then to revisit an extension again.
Next: How Nugent-Hopkins' Deal Affects Zach Hyman's Free Agency Future