The first big trade of the offseason has gone down. The Nashville Predators have traded forward Viktor Arvidsson to the Los Angeles Kings for a 2021 second-round pick and a 2022 third-round pick in the NHL Entry Draft. There was talk that Arvidsson was being shopped by the Predators, and GM David Poile didn't waste any time pulling the trigger on a deal.
Related: Frederik Andersen Open to Returning to Maple Leafs Next Season
Reports surfaced earlier on Thursday that a deal might be going down.  According to Sportsnet's Elliotte Friedman, the two sides were discussing a move because the Kings had room to [protect Arvidsson on their roster head of the NHL Expansion Draft. Meanwhile, the Predators were looking to clear out a little cap space.
Arvidsson, 28, is a two-time 30-goal and 60-point player who hasn't scored like he used to, but still has some skill and could produce well in the right environment. He is a solid second line goal scorer who had a pretty bad and uncharacteristic shooting slump this season.
The Kings PR team tweeted out that Arvidsson has collected 127 goals and 112 assists for 239 points with a plus-45 rating in 385 NHL games. The 5-9, 180-pound winger has also added 27 points (12-15=27) in 61 playoff appearances.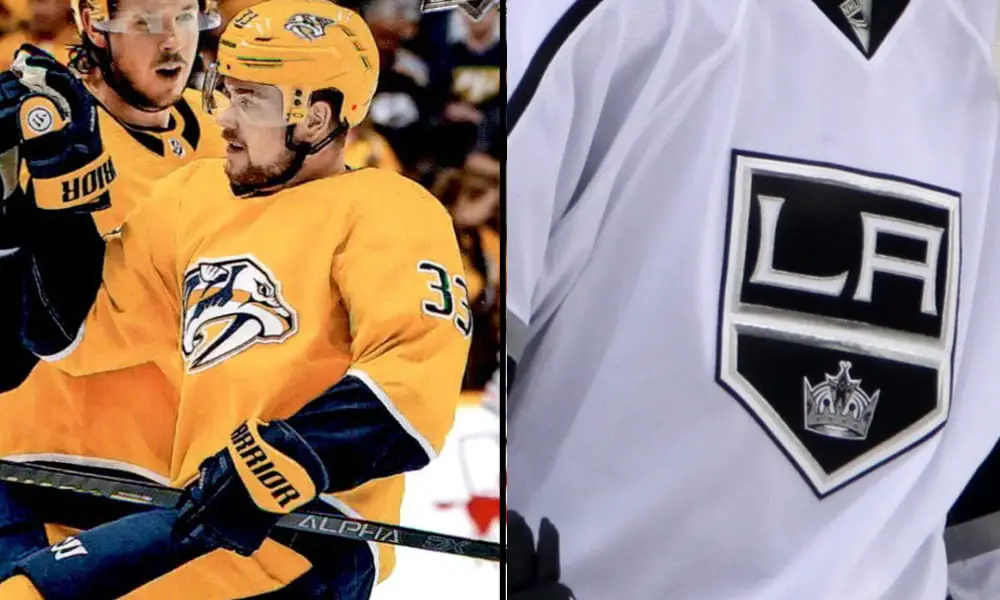 More Pre-Expansion Draft Deals Coming?
Could this be the start of deals that happen ahead of the draft? Getting a second and a third rounder for a player that the Predators might have lost to the Seattle Kraken is good business for the Preds and for the Kings, it wasn't a big cost to land a player of his skill set. These are the types of deals we could see more of in the next couple of weeks.
Next: Chicago Blackhawks Reportedly Working With Duncan Keith on Trade