After being swept in the first round by the Colorado Avalanche, there will likely be changes for the Nashville Predators this offseason. Questions about the coach, the GM, and some of the players will be front and center over the summer as the Preds try to figure out what went wrong and retool in an effort to come back stronger in 2022-23. Among the key decisions will be what happens with skilled forward Filip Forsberg.
Related: Behind the Scenes Talk About Why Islanders Released Barry Trotz
A pending UFA, Forsberg has been in the news for months. There was talk the Predators wanted to keep him but might have been willing to trade him before this year's NHL Trade Deadline. When the group found themselves in the playoff picture, they hung onto the forward to give themselves the best chance of competing but with that decision came the knowledge he could leave for nothing at the end of the season. That's still a concern as the two sides try to figure out an extension.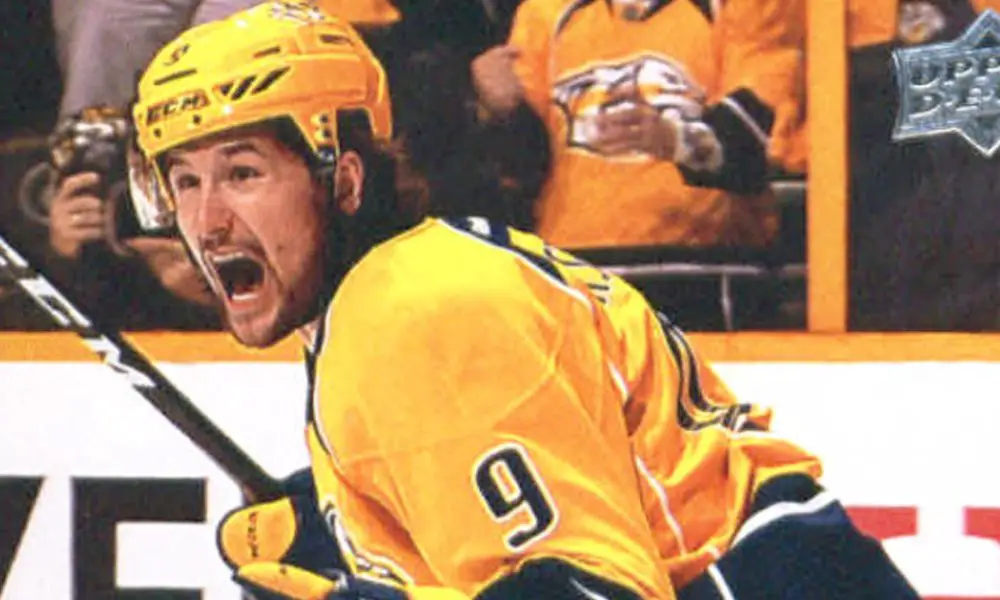 Forsberg will be a coveted player in free agency and there will be teams ready to give him more than the Predators might wish to pay. The good news is that Forsberg isn't looking to leave.
As per John Glennon of NHL.com, the winger says he hopes to sign an extension with the team and be back next season. "I've said that since Day One: The goal is to come back here." He admitted the business side is not the same as the on-ice side and it's a matter of waiting at this point. Will it get done? He's not sure. That said, he'd prefer a new deal with this current club.
Where Is He At With the Predators?
When asked specifically where things are at with negotiations, Forsberg responded:
"I don't want to give you guys too much information on the negotiations and stuff. But … there was progress all the way up until the Trade Deadline, and after that, the teams were set and obviously nothing was going to happen at that point. We just focused on playing well for the rest of the season and playing well in the playoffs. I'm sure the talks will start progressing again and we'll see what happens."
How much are the Preds willing to pay? And, if they meet his asking price, is that the best move for a club that might need to make more changes but will be committing a ton of money to a player that had a career year but never exceeded the 64 points marker prior? If the Preds are basing his extension on the 84 points he just scored in 2021-22, there's a good chance they'll be overpaying.
Next: Canucks Considering Idea of Trading Oliver Ekman-Larsson