As a couple of sources, including Elliotte Friedman of Sportsnet and player agent Allan Walsh, the Calgary Flames have begun their initial courtship of Jonathan Huberdeau. After recently acquiring the forward in a trade that saw Matthew Tkachuk go the other way to the Florida Panthers, it will now be incumbent upon the Flames to either sign Huberdeau (who has one year left on his current deal) or trade him.
Friedman writes, "Apparently, Calgary GM Brad Treliving and newly-acquired Jonathan Huberdeau had a "get-to-know-you" dinner tonight in Montreal." He adds, "The two wanted to meet in person, and made it happen." Until now, meetings have only happened over Zoom and there was no initial talk of Huberdeau extending his current deal when the trade was made.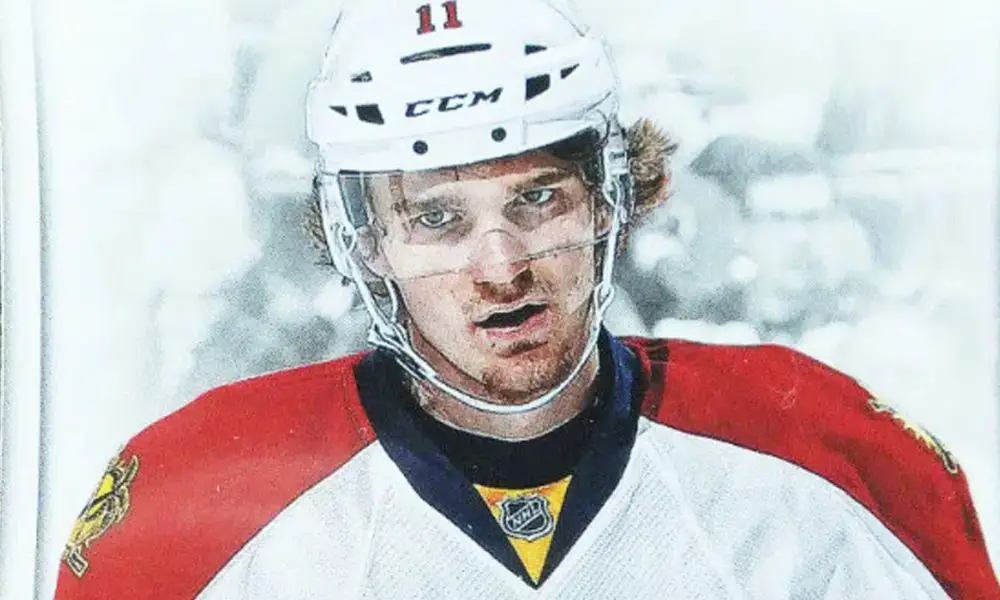 Player agent Allan Walsh confirmed that Treliving did fly to Montreal to see Huberdeau and said, "Kudos to Brad for coming out to Montreal to meet with Jonathan so they could spend some time together, getting to know each other." Obviously, the first step is letting the player know you want him and are willing to do what you can to keep him. The second is getting a good feel for what it is the player wants to do.
Treliving will need a clear understanding of what his best course of action is. If the Flames are meeting with a player who wants to test free agency and potentially open himself up to other options, it's best Calgary knows that now. The longer they have to make alternate plans, the better the potential return. But, if Huberdeau is willing to talk deal, Calgary can get a major piece of business done and remove the cloud that will inevitably follow this franchise throughout the season if Huberdeau's future is in question.
A new deal could cost the Flames somewhere in the neighborhood of $11 million on an eight-year term, according to Evolving Hockey.
And, if Treliving can get his business done with Huberdeau, he can get to work on MacKenzie Weegar's contract situation. It's pretty much the same.
Next: Agent Says Teams Asking About P.K. Subban, But Have Stipulation