For some NHL players, their departure out of the NHL isn't pretty. For goaltender Devan Dubnyk, his exit from the NHL came quickly as he finished off a season where he spent time with the San Jose Sharks and Colorado Avalanche and then couldn't get another offer from an NHL team in 2021-22.
Related: Tuukka Rask Practicing With Bruins as Emergency Backup Goalie
It's not often a player goes from being this out of the loop in the NHL. With a need for goaltenders, Dubnyk still hasn't gotten a sniff from an NHL team and not only that, wasn't offered a contract from an AHL squad. Instead, he'll have to settle for a tryout. Yes, he's now a 35-year-old netminder with his best days far behind him. Yes, he didn't play terribly well for either the Sharks or the Avalanche. Even his final year in Minnesota his effectiveness had taken a hit. That he could find guaranteed work in the AHL is still a bit of a shock.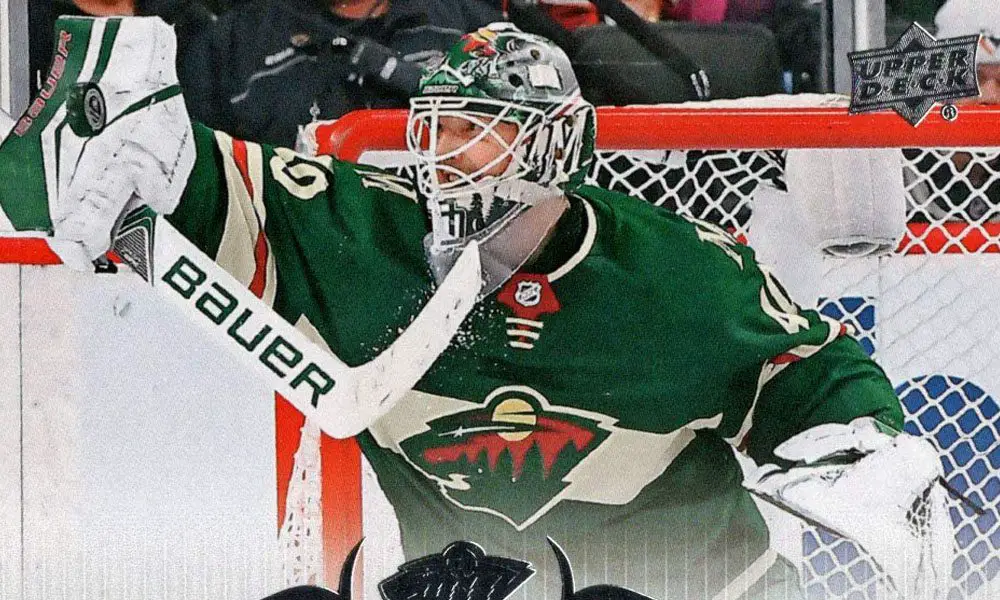 Dubnyk has a 253-206-54 record while posting a .914 save percentage over his entire NHL career. It appears Dubnyk is hoping that this tryout turns into an AHL job. If he plays well, the hope must be that he gets a call-up from the Seattle Kraken or another club that notices him during the tryout and is offered an opportunity (no matter how small) to show he's still got something left to give.
The other thought here is that Dubnyk isn't terribly concerned with NHL duty and is simply looking to get a few competitive games under his belt this season before being the starter for Canada at the Spengler Cup. If the NHL pulls out of the Olympics, Dubnyk would also be in the mix for Team Canada.
Next: Trade Rumors Surround Canadiens Players With Long-Term Contracts