It would be incredible to imagine a scenario where the Vancouver Canucks pulled the trigger on a trade that would send their starting goaltender to another club, but the man who was once believed to be among the top future goaltending stars in the NHL is no longer safe, according to sources. It is believed that the Canucks would entertain a trade option on Thatcher Demko if a team came calling and made the right offer.
During a recent 32 Thoughts podcast, Friedman suggested that only Elias Pettersson and Quinn Hughes are off-limits when it comes to trade discussions for the Canucks. That means Demko is now on the list with names like Bo Horvat, Tyler Myers, and J.T. Miller as someone the team would consider moving. Most of the Demko rumors have to do with his struggles this season and concerns he may not get back to the levels he was once at.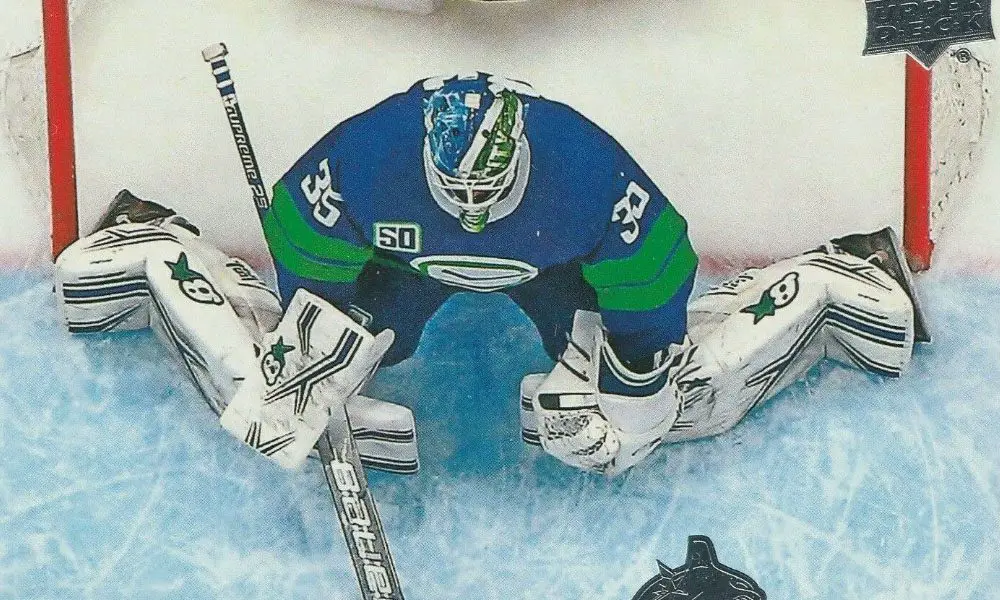 Head coach Bruce Boudreau said, "He's working through some things." He added, "A lot of it is confidence, but the confidence in us of him getting back to normal is high. That's why we keep putting him in all the time." The question becomes, how many times can the team put him back in and watch him falter before something has to give? Saying this run of bad starts and a Demko slump has lasted a lot longer than the team would have liked, Boudreau isn't panicking on the outside. On the inside, he's probably wondering if Demko's struggles could be the straw that finally breaks the camel's back when it comes to the coach keeping his job. The coach acknowledged that Demko's failure to offer strong starts has thrown all his projections for the season out the window.
What's Wrong With Demko?
There is some concern Demko might be feeling the effects of off-season surgery and there are worries things might get worse before they get better. Demko himself admitted that it's bothersome. "I'm not doing as good a job as I know I can do," Demko said. "It's something that as a teammate, as a competitor, you know, it kind of eats at you."
He needs to get back on track here because if Demko continues to struggle and the Canucks don't climb into a playoff position, who knows what kind of moves this team will make. Jim Rutherford has already been very vocal about how disappointed he is with how the team is playing. If he's out to make a statement, there'd be none louder than moving Demko.
Next: Toronto Maple Leafs Kicking Tires on Tyler Myers Trade