While the situation between the Vancouver Canucks and defenseman Travis Hamonic is not clear publicly, behind the scenes, it appears the Canucks have formulated a plan regarding what to do with Hamonic's contract after the blueliner failed to report to camp and has yet to join the team with the 2021-22 season now underway.
Related: No NHL Players, Including Travis Hamonic Opt Out of 2021-22 Season
According to CapFriendly:
Based on info we've received, it appears that the #Canucks have suspended Travis Hamonic without pay. He was already buried in the minors, decreasing his cap hit from $3M to 1.875M. The 1.875M hit is now also completely removed. His current cap hit is $0
It sounds like this transaction is part of the process. That Hamonic didn't report makes the suspension a formality and it was expected by the player. Hamonic knew that if he didn't show up he was aware he would not get paid, even though he's going through what is being called a tough personal decision.
GM Jim Benning commented on the Hamonic situation and said, "When we say personal matters, it's bigger than what you guys think it is. We're working with him to get him the help he needs." Hamonic was one of the few players to opt-out of the 2020 bubble playoffs but played 38 games for the Canucks last season. He also signed a new two-year contract extension with Vancouver in the offseason. The team didn't expect him to be missing time when they offered up $6 million to retain him.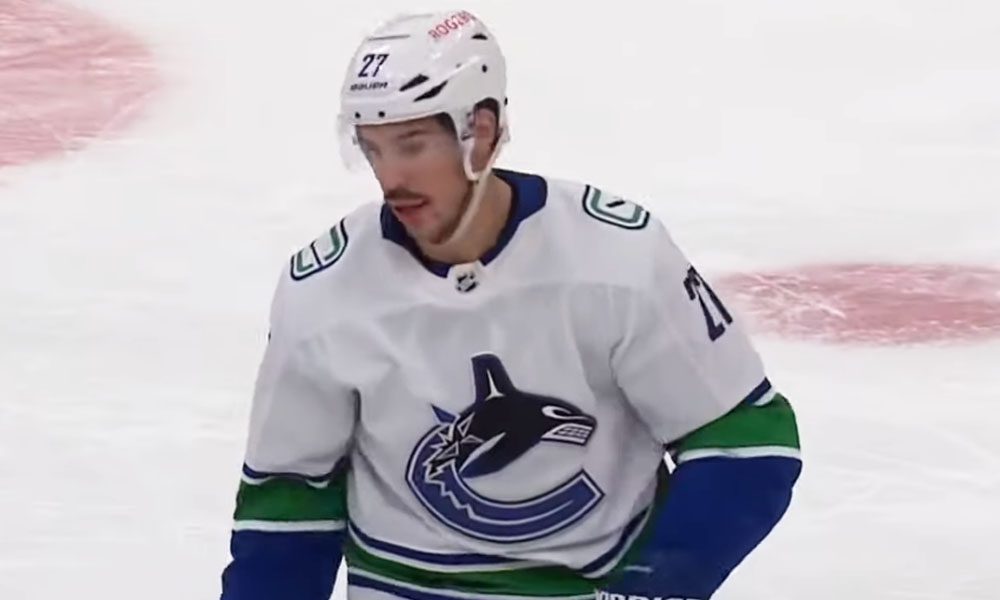 It may be too soon to know if Hamonic will miss the entire season and if the Canucks will have the opportunity to grab another player. If Hamonic does elect to return, any additions the Canucks make will have to be done with fitting the defenseman back in under the salary cap.
Next: Nikita Kucherov Injury Not "A Day-to-Day Thing"