According to Daily Faceoff's Frank Seravalli, Vancouver Canucks' president of hockey ops Jim Rutherford is suggesting there might be imminent change with the organization. Seravalli writes that Rutherfored "hammered the team's structure and play in a chat with @danriccio_ and @SatiarShah on @Sportsnet650." He added, "When asked point blank if he has the right coach for the desired structure, Rutherford did not offer support for Bruce Boudreau."
There was talk in the offseason that the Canucks weren't 100% confident in Boudreau as coach. Still, the option on his contract was picked up and he was given the reins of the team to start the season. It made sense considering how the club finished off the 2021-22 campaign. Rutherford doesn't sound convinced it was necessarily the right decision. In describing the style Boudreau coached last season, he called it "loose" and suggested it was not a sustainable winning style. When talking about the struggles of the team he said there's still not enough structure or accountability.
From what Rutherford said he saw recently of the team's play, he told the Patrick Johnston of Province Sports, "You saw the games and the practices. Not enough extra drive and tempo to prepare for a five-game road trip. And have a structure to make it easier for the players to play in all situations."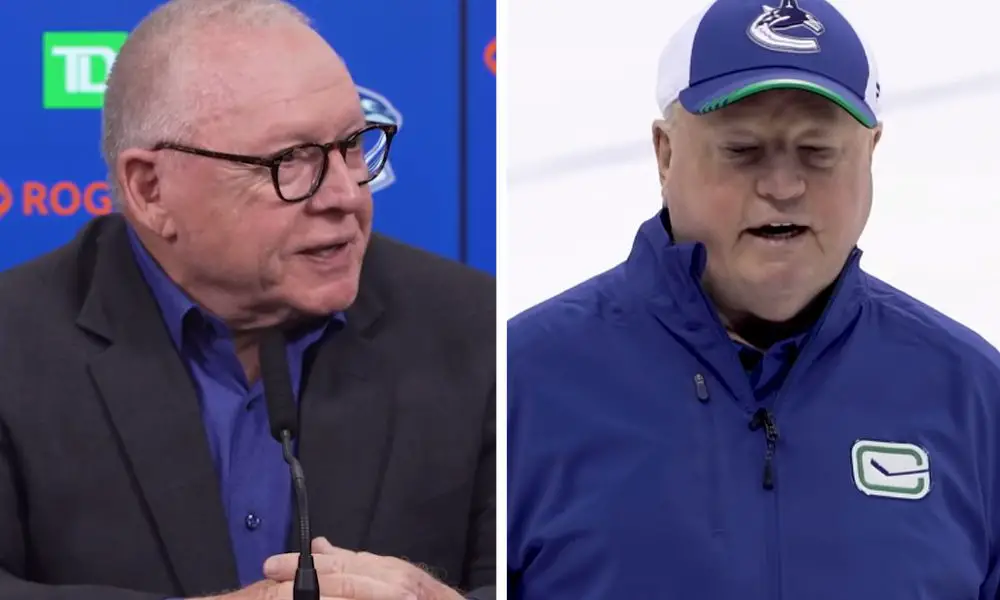 Players are Not Safe Either
"We're at the point where we have to make players more accountable," Rutherford said. He added the franchise might need to take the necessary steps to "get their attention." That includes potentially heading into the next offseason without players that are on the current roster. He specifically mentioned one of his goals heading into next offseason is to clear big contracts for cap space. Jason Dickinson's contract going out was apparently just the start. Seravalli notes, "No shock: VAN is open for business."
Fans aren't necessarily buying into Rutherford's narrative. Canucks Nation isn't ignorant to the fact the team doubled down on the roster from last year and didn't fill major holes on the blue line, hoping Boudreau would be able to sustain a record that was going to be tough to repeat. The poor roster construction is a major issue and fans know it.
Next: Bruins Showed Horrendous Judgement in Mitchell Miller Signing