If not for Marc Bergevin, the Montreal Canadiens would likely already be "tanking" this season, reports The Athletic's Sean McIndoe. Noting that teams who are out of the hunt typically like to start tanking early "since it lowers expectations and buys them time," but with Bergevin likely leaving, that doesn't really apply to this year's Canadiens team.
Related: Rangers May Look to Add Forward On Expiring Deal Ahead of Deadline
McIndoe noted that the Canadiens are doing an effective enough job at being terrible anyways. The franchise doesn't need to go through an obvious tank job to hover near the bottom of the standings. That said, there will come a time when the club will need to make decisions on some of the bigger names on this roster. From Carey Price's return to a player like Brendan Gallagher to moving pending UFA Ben Chiarot, when is the right time to pull the trigger on certain moves related to some of these names?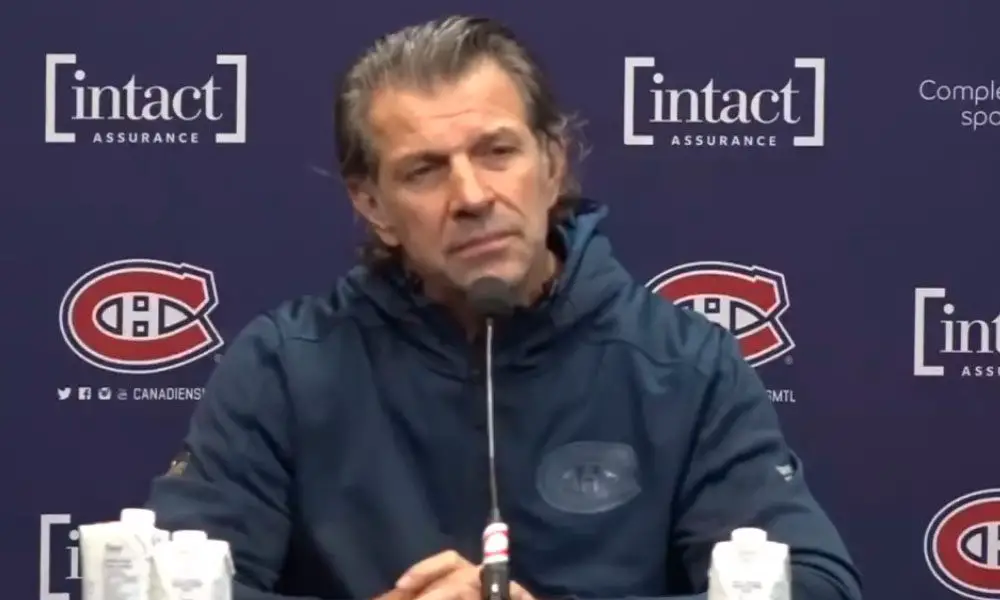 If the Canadiens were writing off the season, the answer might be sooner than later. That would mean suggesting that Price's return is eons away or moving a player like Gallagher to pick up key pieces in a long-term retooling or rebuild. But, because Bergevin isn't likely to be around to reap the rewards (draft picks and prospects) that come with making these moves, he's unlikely to make them because doing so puts a mark on his resume that could affect his chances at future employment.
McIndoe writes: "Bergevin might not want to take the hit to his reputation that would come with a last-place season right before hitting the open market. So there's that."
So What Should Canadiens Fans Expect?
When a decision is made about Bergevin, the dominoes will fall. If the team announces that he won't be back next season, trades will follow. The question will be who makes them. If it's decided that Bergevin is renewing his contract, trades will follow but he'll make them in the hope he can rebuild this roster and win as the club's GM.
McIndoe suggests "not quite yet" when it comes to the team officially trying to tank and get the best shot at the top pick in next year's draft. Not quite yet could still be a while if the Bergevin issue isn't resolved.
Next: Firing or Trade Feels Imminent in Vancouver as Team Publicly Frustrated