Regardless of where the Montreal Canadiens currently sit in the standings or where general manager Marc Bergevin winds up next season, his thought process behind making a move just to make a move is… don't do it. Talking to NHL insider Pierre LeBrun, Bergevin said he won't just make a trade to try and fix the Canadiens current woes because he's confident that won't work.
Related: 3 Players the Canadiens Might Be Thinking About Trading This Season
Noting that one different player being added to a team of struggling players isn't going to change how well the team performs. The players in the locker room have to be better and that's where the fixes need to start for this current Habs team who is off to a 5-13-2 start to the year.
Bergevin took a few minutes while struggling with the COVID-19 virus to speak with LeBrun about the rough start for his team and said the coaches are safe and the message has been sent. It's time for the Canadiens to start stepping up.
Bergevin explained:
If I make one move to make one change, unless everyone else picks it up, it's not going to make a difference. It's well known that just making trades to make trades—especially with our situation with the cap—it just makes no sense to make a lateral move just to make a lateral move. If you'd like to make a move, it's to make a move to make your team better. Just making a move to make a move, I'm never going to do that just to say I made a trade and here we go.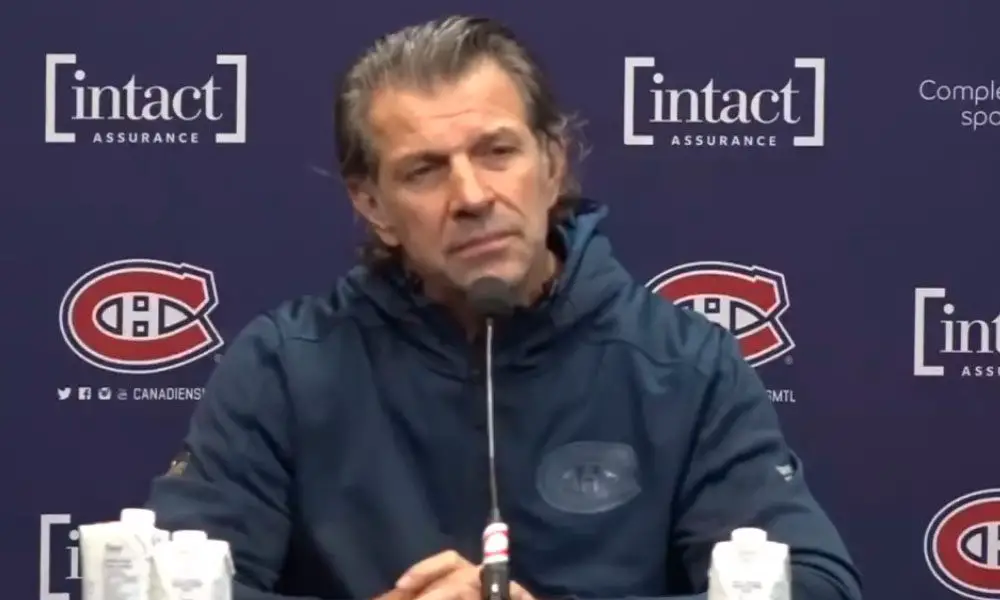 There has been some talk the Canadiens might be close to entering the trade market already. With a few pending UFAs and a season that is close to being a write-off, names like Ben Chiarot, Brendan Gallagher, Tyler Toffoli, Jeff Petry and even Cole Caufield have been mentioned. Most of these players aren't likely serious trade contenders but when it comes to Chiarot, there will be a number of teams interested and he could fetch the Canadiens a second-round pick, if not a first.
What If It's Not Up to Bergevin?
What will be interesting is where the Canadiens go if it becomes clear Bergevin won't be back next season. It's looking more and more like a contract extension isn't happening that would keep him with the team as their GM and if he's not part of the long-term planning, who steps in and how quickly to make these decisions?
Bergevin might not believe in trading players just to make a trade and shake things up. But, if he's gone and a new GM has a different philosophy, could that change the dynamic in Montreal?
Next: Three Takeaways from Maple Leafs' 3-0 Shutout Over the Islanders