If the Montreal Canadiens elect not to match the offer made by the Carolina Hurricanes for center Jesperi Kotkaniemi — talk is that they are shopping the compensatory picks around the NHL in their seven-day window — the groundwork for a deal between the Calgary Flames and Canadiens once the player is moved would be laid.
The Flames are looking to make changes while the Canadiens will be looking for center depth if Kotkaniemi is gone. That could lead to an opportunity for Calgary to pick up a first-round selection, with the the Canadiens receiving Sean Monahan in exchange.
TVA Sports writes (translated to English by Google):
"Perhaps a change of tune would be good for Sean Monahan, who posted lower stats than he's accustomed his teammates to in his eight years with the Calgary Flames. Author of 10 goals and 28 points in 50 duels in the last campaign, Monahan had a year of 82 points in 78 games in 2018-2019. 
Monahan, 26, will command a salary of $ 6.375 million for the next two seasons. There's talk the Flames are trying to move the player and with the Canadiens already down Phillip Danault, one has to wonder if the loss of someone like Kotkaniemi forces Marc Bergevin to press the panic button a little.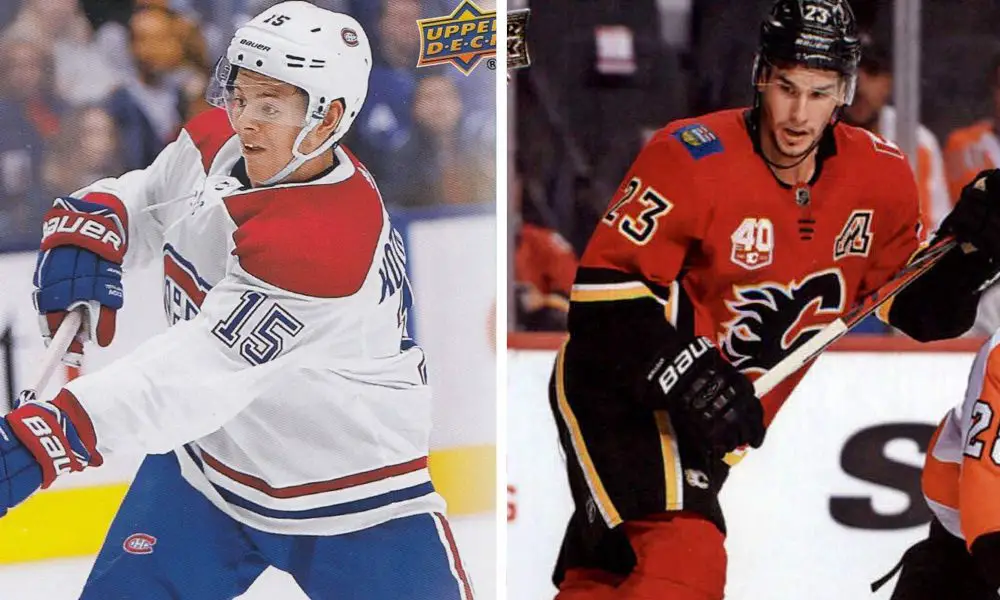 There are other trade options and the Canadiens can always try to re-sign someone like Eric Staal, but Monahan has proven (for the most part) to be an effective top-six center, which would actually be an upgrade over Kotkaniemi, who the Canadiens weren't sure could fill that role.
What About the Salary?
The problem for the Canadiens is the Monahan salary. The Canadiens don't have a way to fit in his deal without first making other moves. That could include the trade becoming bigger than just a first-rounder (include a contract going back), salary rentention, or the Habs try to dump other money. Perhaps, it would be a combination of two or all three of these things.
The Canadiens will get some relief by putting Shea Weber on the long-term injury reserve, so it is possible to work something out. The problem is, the trade would need to happen closer to the season as Weber is not on LTIR yet. Teams are only allowed to be 10% over the cap ceiling during the offseason. Matching the Kotkaniemi offer or bringing in Monahan without salary going out, would put the Habs over that amount. Montreal would still need to move someone in the next week if they match or make a bigger trade to replace the player.
But, if the Habs don't match, but talk to Calgary and get the framework of a trade in place, they can pull the trigger when the LTIR aid kicks in.
Next: Flyers Couturier Hints He Could Have Signed for More Money