The Edmonton Oilers are 6-1 with defenseman Brett Kulak in the lineup. This is not to say he's the sole reason Edmonton has gone on a bit of a run here and put themselves in a good spot to secure second place in the Pacific Division with a win over the Los Angeles Kings on Thursday, but he's helped.
He's got four points since joining the Oilers, including notching his first goal with the team (plus adding two assists) against the Anaheim Ducks on April. More than that, he's showed how reliable he can be defensively, he has demonstrated what a strong skater he is and his durability has been a blessing. This is a player that many thought was an underwhelming addition. Some believed the Oilers drastically overpaid for him when they gave up a second-rounder, William Lagesson and a seventh-rounder in 2024 for a rental. So far, he's proven to be a smart bet.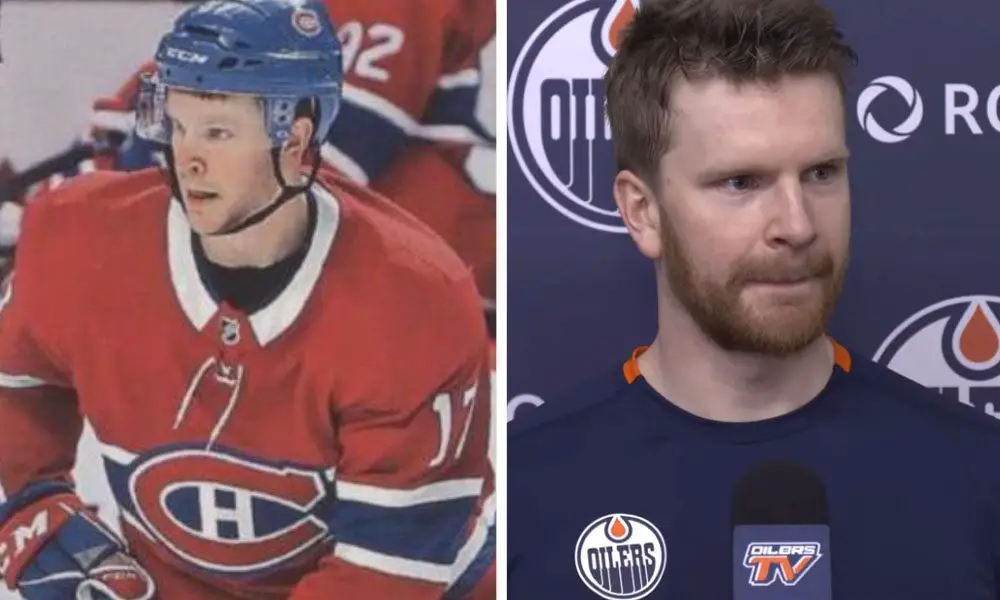 While averaging over 17 minutes per game, his underlying numbers are strong too. In games playing alongside Tyson Barrie, the two have immediately found chemistry and stabilized each other in a way that has offered some excellent depth on a blue line that can, at times, look a bit chaotic. Barrie's personal numbers have shot up since Kulak's arrival and the Oilers have been able to shut down the opposition to only one goal in each of their previous two games.
Should Oilers Re-Sign Kulak?
Beyond the market getting more expensive at the time of the trade, one of the reasons Edmonton was willing to give a second-rounder for Kulak was because he's a local product and there's reason to believe the team and the player would like to get an extension done. If it happens, Kulak is no longer a rental and the price doesn't seem so high for a player locked into a contract with a couple of seasons on it at a fair value.
If you look at the Oilers' collective work at the trade deadline — Evander Kane, Derick Brassard and Kulak — Edmonton did well. They spent very little and each of the players involved in deals have contributed.
Next: Bruins Rethinking Willingness to Trade Jake DeBrusk