According to Frank Seravalli on the Daily Faceoff Rundown podcast, there are teams calling the Chicago Blackhawks and making some nice offers in an attempt to pry forward Brandon Hagel out in a trade. The inexpensive forward who is having a fantastic season has become quite the trade target and Seravalli notes that the team has been offered as much as a first-round pick and a top prospect.
Related: Giroux Informs Flyers He'll Accept Trade to One of Three NHL Teams
Hagel has two seasons remaining on a very team-friendly contract of $1.5 million per season. So far this season he's scored 14 goals and 27 points and that kind of production for that low a salary is clearly attractive to some teams. When asked what the return might be by Jason Gregor during the show, Seravalli noted that, "There are teams that have offered a first and a prospect."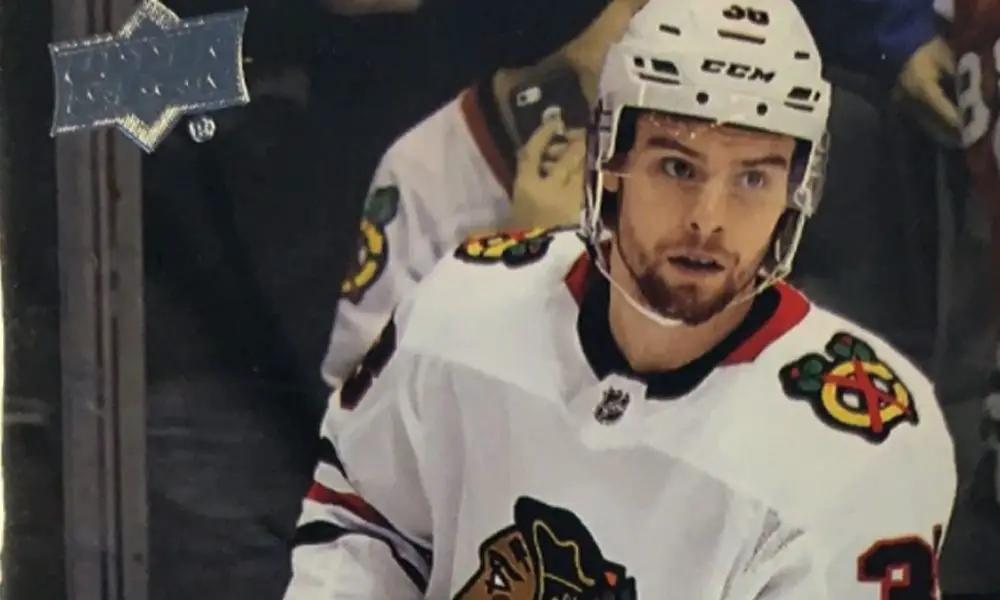 Gregor said he would take that if he was in Chicago's position, but Seravalli didn't think the Blackhawks would bite. He noted, "I don't think they're moving him because I don't think they are going to get what they think they need." The hint here is that the Blackhawks see what other teams see and know they have a good player that is only going to get better on a very flexible contract. They're probably right because even if Hagle's production dips, at $1.5 million, he's the type of player that will always be attractive to other teams.
In the end though, if Chicago has a forward they believe has the goods to be part of their long-term plans, why would you move him? The player is only 23 years old, is playing in a top-six role, and on both the powerplay and penalty-kill and the ceiling for him is untapped at this point. He's played all of 96 games in the NHL.
While the offers might be coming in and they're pretty good if Seravalli's report is accurate, it could take a whole lot more to get the Blackhawks to move Hagel at this point. Some will call that insane considering balking on a first-round pick and prospect is foolish. Is the risk worth the reward?
h/t to Bleacher Nation for the transcript
Next: Did Tyler Toffoli Deal Set The Trade Price For J.T. Miller?