Here's what we know about Zach Hyman. It isn't a matter of timing. Hyman is really leaving Toronto. At least that's what his agent Todd Reynolds attests. Although he was vague about the landing spot for Hyman, Reynolds was clear that his 29-year-old client (and now former Toronto Maple Leafs' forward) "will be signing elsewhere" and "won't be returning to Toronto." 
Related: Can the Maple Leafs Find Campbell Help in Seattle with Vanecek?
The Silence Was Deafening, But Now It Seems Clear
Prior to the announcement, I for one was surprised that, given all the certainty of the news out of Edmonton, there were no further reports of Hyman's contract with the Oilers. The Oilers and Hyman had reportedly agreed to two separate contracts – one with a seven-year team and one with an eight-year term. The rumors also suggested that Hyman would sign a contract in the range of a $5 million per season.
Additional reports also suggested that the Oilers were attempting to work out a sign-and-trade agreement with the Maple Leafs as a way to sign maximum-term contract of eight years. If that can't be worked out, Hyman and the Oilers will wait until the start of the UFA-signing period. In that case, the Oilers can only sign Hyman to a seven-year contract.
It's a Risky Contract, But the Oilers Seem All In
Any long-term contract Hyman signs to be a risky proposition. But it seems that the Oilers believe he's exactly what the team needs. And, having watched Hyman for so many seasons, the Oilers might be correct. He'd look every bit as good on a line with Connor McDavid next season as he's looked with Auston Matthews and Mitch Marner over the past few seasons.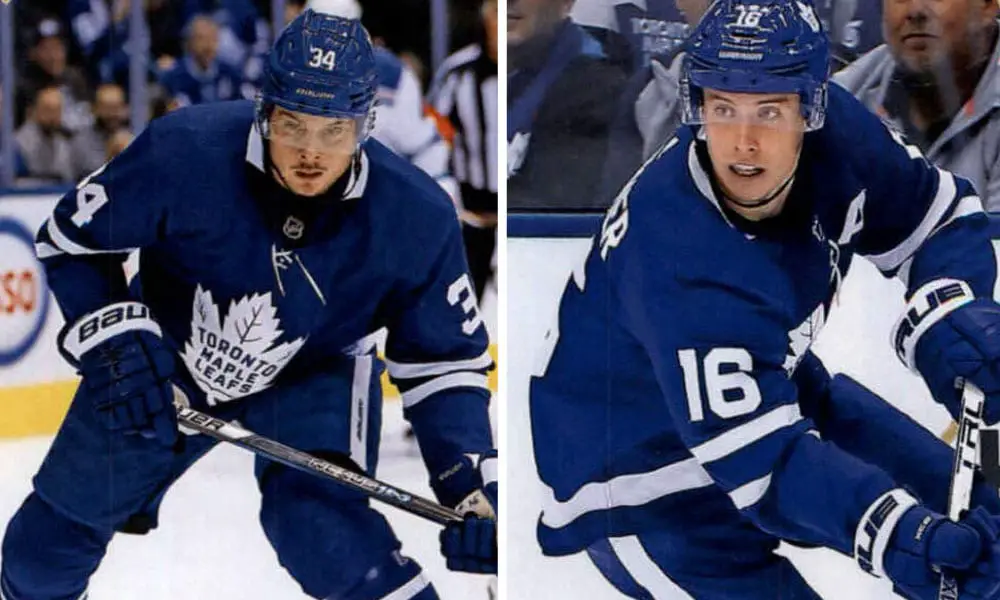 During his conversations with the media on Thursday, Maple Leafs' general manager Dubas noted that he didn't know how conversations between Hyman and the Oilers were proceeding. At the time, he noted that "I've not heard from Todd regarding the reports this morning, so I can't comment too deeply on that."
Now it seems that he has.
Related: After the Kraken Draft: What's the Maple Leafs 2021-22 Season Roster?
It Seems that the Contract Will Be with the Oilers
The last reports I've seen suggest that Hyman does have a deal in place with the Oilers and that Oilers' general manager Ken Holland is working with Maple Leafs' general manager Dubas on compensation for a sign-and-trade.
Good luck to Hyman wherever he goes. Can he score more than the 15 goals and 18 assists (for 33 points) in the 43 games he played during the 2020-21 season? We'll soon see.