After playing really poorly for a number of games, the Toronto Maple Leafs were everything they hadn't been. It was the team's best game in what seemed like weeks. They threw a great defensive game and a strong goalie performance against a rising Dallas Stars team to win 4-0. 
Related: Three Maple Leafs Quick Hits from 5-2 Loss to the Sabres
Takeaway Number One: Finally, Some Good Goaltending
In truth, Eric Kallgren seemed likely the only option for a Maple Leafs' team that had been severely struggling. Starting goalie Jack Campbell was out with a rib injury; but, it wasn't as if he were strong in the net before he went out. Backup goalie Petr Mrazek had been wobbly in the net almost every chance he's had. 
Something had to give. That something was Kallgren. Coming into this game, Kallgren seemed like the Maple Leafs' only chance for any good goaltending. He got the nod and ran with it. The team needed him.
Here's how bad the Maple Leafs' goaltending has been. Since January 1, the team's goaltending has been the worst in the NHL. The team entered the game with the NHL's worst save percentage (88.1%) in five-on-five play. 
Kallgren made 35 saves to earn a shutout in his first NHL start. Although it was his first start, it wasn't his first game. The 25-year-old Swedish rookie had relieved Mrazek during Thursday's 5-4 shootout loss to Arizona in his NHL debut and had made seven saves in regulation before he had lost in overtime. 
He was the first Maple Leafs' goalie to record a shutout in his first NHL start since Garret Sparks on November 30, 2015.
Takeaway Two: John Tavares' Game Has Returned
John Tavares scored one goal and added an assist in last night's 4-0 win over the Stars. Tavares came out roaring in the first period. He had a beautiful assist on Rasmus Sandin's goal to open the game's scoring and then tipped in a William Nylander shot for a goal just a few minutes later. 
With his two points, over the 59 games he's played this season, Tavares is slowly moving toward the point-a-game plateau. He now has scored 20 goals and  added 37 assists (for 57 points).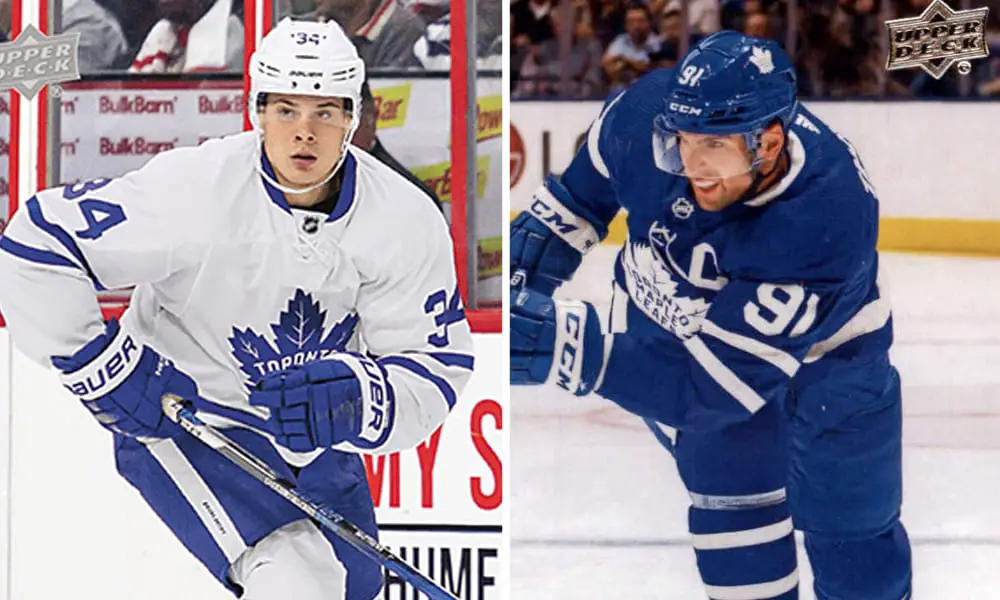 Last night, because star center Auston Matthews was serving the first game of a two-game suspension for cross-checking, Tavares jumped up to center the first line. In that role, linemate Mitch Marner helped his success. That shouldn't be a surprise, because when Marner had played with Tavares during his first year with the team, Marner helped Tavaris set the highest goal total in his career. He can have that effect on his line-mates.
Related: New Lines for the Maple Leafs: Do These Mean Trades Are Coming?
Takeaway Three: Ilya Mikheyev Was Speedy All Night Long
Ilya Mikheyev has to be one of the fastest skaters in the NHL. In last night's game, he sped up and down the ice working hard both offensively and defensively. He had a number of breakaways where he sped around the Stars' defense and cut the edge right onto the Stars' goalie; however, he failed to score. His goal came late in the game with the Stars' goalie pulled.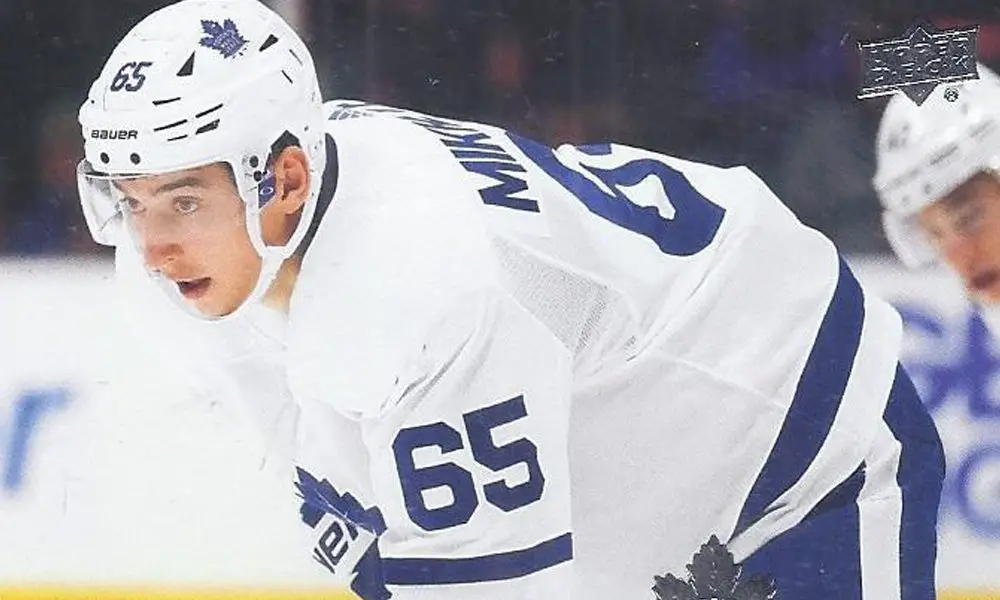 The thing that's so sad about Mikheyev is that he seems a strong possibility to be lost to the team if they cannot sign him next offseason. If he leaves, he'll certainly be missed. There are few players as fast on the ice in transition than Mikheyev.
Other game reviews might not mention him, but Mikheyev was effective all night long. It's his speed that separates him from other players.
Related: Dubas Says Defense a Priority for Maple Leafs, Muzzin's Probably the Guy