Yesterday, at the Toronto Maple Leafs' practice, the team revealed new lines. They were a bit odd in fact. What might these new lines mean – if anything?
As the Athletic's Jonas Siegel tweeted, the new practice lines looked like this.
In a post yesterday on PensionPlanPuppets titled "Practice Report: Robertson up, Kerfoot down as Leafs reveal new lines," a Maple Leafs' writer HardevLad noted that he wondered if these new lines revealed that there were trades coming. Although I'm not sure anything seems for sure in this, it's an interesting thought and worth discussing. Are things as they seem to be on the face of it, or is something more sinister afoot?
In this post, I'll look at what it might mean that Maple Leafs' head coach Sheldon Keefe has shuffled his lineup. One thing it might mean is that players might be on the move. But, if that's the case, who?
Related: Will the Maple Leafs' Mitch Marner's Scoring Ever Slow Down?
Potential Player Who Might Be Moved: Nick Robertson
Nick Robertson came up to the big team a week ago. And, that seemed like an interesting call-up. At the time, the team was playing well and Robertson had just got back into the Toronto Marlies lineup after a broken leg. Since he's been called up last week, he'd been playing about five minutes a game on the fourth line with Wayne Simmonds and Jason Spezza.
Yesterday's line changes moved Robertson to the second line with John Tavares and William Nylander. He played on that line for just over three minutes (3:22, in fact) during the team's loss to the Buffalo Sabres. Does coach Keefe really see Robertson as the best bet to be that line's left-winger? It might be more than that: Robertson might be a player who's destined to be on the move.
We know that Robertson can speed up and down the ice and be very effective on the forecheck. Is that the thought the team has to let Robertson free-wheel and see if he can help get Tavares off his goal-scoring slump? Or are there other teams watching?
Potential Player Who Might Be Moved: Pierre Engvall
What does it mean that Pierre Engvall and Ondrej Kase are both listed for the same position on the right-wing of the third line? It could be that one will be scratched because they are not yet – quite – ready to play. If so, that's likely Kase who was at practice for the first time on Friday after being out with an undisclosed injury.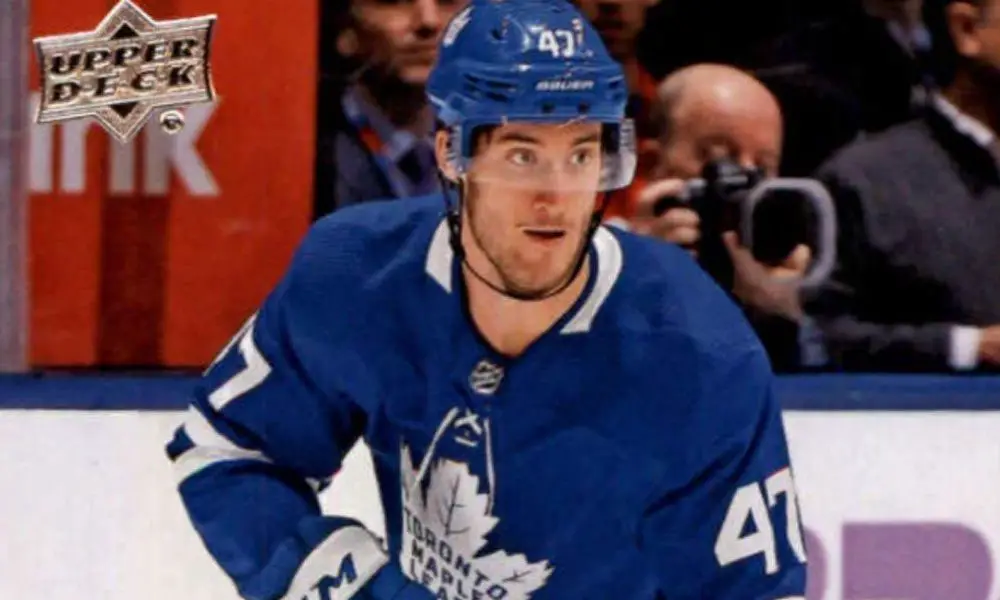 Or is one of those players headed out of town? If so, I'd guess that would be Engvall. Again, this lineup move could mean several things. Illness or injury is one; however, another is that someone will be traded.
Potential Player Who Might Be Moved: Alex Kerfoot
Perhaps the most interesting of the moves is moving Alex Kerfoot to the fourth line. Kerfoot has been one of those players who's been part of trade rumors for a while now. And with his salary-cap hit of $3.5 million, he's been likely trade bait for a long time.
Furthermore, he's a good player. He's smart and great on the penalty kill. He's done nothing worthy of being demoted. Does his move to the fourth line mean that the coaching staff feels he'd be the best option on the bottom line?
Or, is Kerfoot a prime trade target for the team? He's been playing well enough on the top six, and he is in fact having a career season in points. Is this his time? Will he be traded?
Related: 18 Odd Facts from a Game for the Ages: Maple Leafs Beat Red Wings 10-7
Potential Player Who Might Be Moved: Rasmus Sandin
Sure, Rasmus Sandin played an odd game against the Sabres on Wednesday. He scored a goal, but he also made a few rookie errors. He's a rookie, as coach Keefe noted. Why was he not at practice? Is he having the flu bug that's been going around? Or, might he be on the move as well?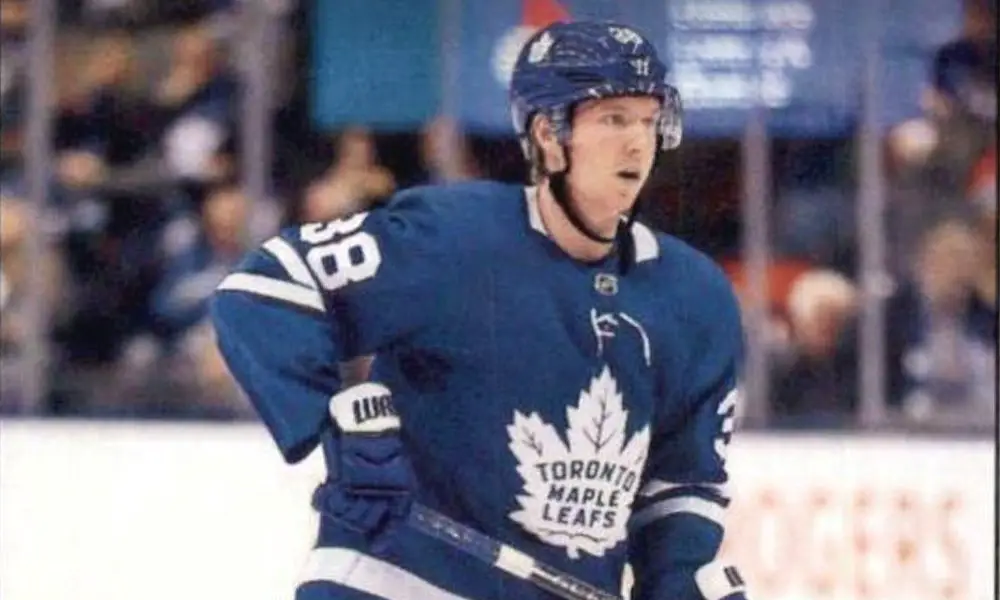 Sandin has been touted as one of the team's bright lights on defense. But he's small and might have some value as a trade option. Another team might see him as a potential keystone. He'd bring some return.
It seems like a long shot, but are the Maple Leafs interested in going all in to find a rental defenseman who might be the missing piece in the puzzle for this season's team. The mood seems to be to go "all-in" this season. Would the organization be willing to move Sandin to make that happen?
There's a Lot Up in the Air with This Lineup
The fact is that this lineup for tonight's game against the Vancouver Canucks could be just what it seems to be. That would be players moved around to see how they might do in new positions.
However, it is March; and, the trade deadline is coming. Not to put on my sinister hat, but might some of the players on this lineup card be showcased for other teams to see?
We will know soon.
Related: Three Takeaways from the Maple Leafs' 5-1 Loss to the Sabres