In this post, I'll take a look at three ex-Toronto Maple Leafs who left the team for other places during the period of free agency. One was American goalie Jack Campbell. The second was Czech forward Ondrej Kase. And, finally, the third was Rusian forward Ilya Mikheyev.
Related: 10 Things I Hope Will Happen for the Maple Leafs in 2022-23
Question One: Jack Campbell's Underlying Numbers Were Not Good, Is That Bad for the Oilers?
Jack Campbell was a fan favorite in Toronto, and he certainly will be again in the Alberta capital city. He's a decent human and a decent goalie. In fact, the Maple Leafs would have likely kept him if his asking price for a new contract was not out of reach for their team.
Over the two main seasons the 30-year-old Campbell played with the Maple Leafs, he played well enough. There were stretches where he was on fire for much of his time. Looking at his record, it seems pretty tough to beat. He logged a record of 48-12-8 with a .916 save percentage in 71 games over the last two seasons.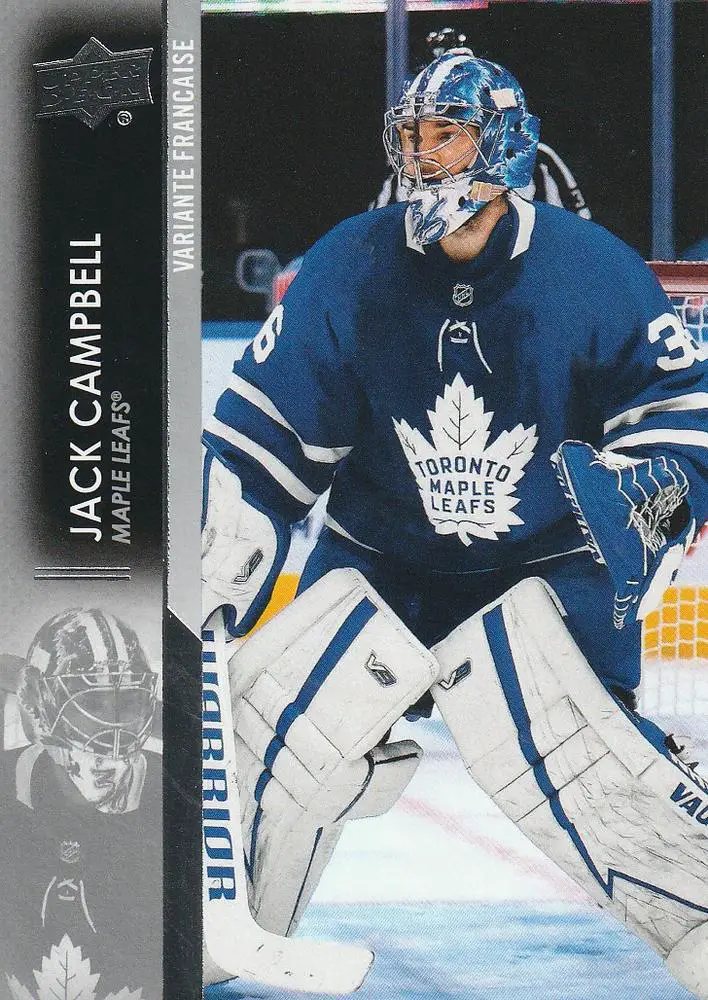 However, the question that faces Campbell and his new Oilers team is whether his record is more reflective of the strength of the team playing in front of him than his goaltending abilities. Digging into the analytics causes some concern. For example, in 2021-Campbell's analytics were minus.
His "goals saved above expected at five-on-five" was a minus-10.78. That ranked him 102nd out of 112 NHL goalies. In addition, according to Evolving Hockey, his minus-0.2 goals saved above average in five-on-five situations placed him 66th out of 112 NHL goalies.
Here's wishing Campbell luck on the season next year.
Related: Maple Leafs Commentary: Betting on Matt Murray vs. Jack Campbell
Item Two: Can Ondrej Kase Stay Out of Injury Trouble?
Well before free agency, it was pretty clear that Maple Leafs' general manager Kyle Dubas was not going to tender a qualifying offer to forward Ondrej Kase. The problem wasn't that the team didn't like him; instead, it was that Kase couldn't avoid concussions. And because there was no certainty Kase would be able to play much, the team wasn't willing to risk having the case go to arbitration.
Kase became an unrestricted free agent when he didn't receive a qualifying offer. Sadly, when Kase played, he played well. However, Kase moved to the Carolina Hurricanes for a contract of $1.5 million for a single year. In his time with the Maple Leafs, Kase scored 14 goals and added 13 assists (for 27 points) in 50 games during the 2021-22 season. If he stays healthy, he'll do that again easily.
The question facing the Hurricanes isn't how good Kase is, but how much will he be able to play? His injury history combined with his arbitration rights made him a risky player for the Maple Leafs to sign. But will Kase be able to stay healthy? Fans know that, if he does, he can add value to the team.
Here's wishing good luck to him on the season next year.
Question Three: Was Ilya Mikheyev's Breakout Season a One-Off?
Ilya Mikheyev signed a four-year contract with the Vancouver Canucks after having what amounted to a breakout season in 2021-22. During that season, he set career records in goals (with 21) and points (with 32) in 53 games in the blue and white Maple Leafs' uniform. 
His four-year deal will pay him $4.75 million each season. It's pretty clear that, at that money, the Canucks expect Mikheyev to be able to play a full 82-game schedule. If he did, it would be the first time in his career.
Mikheyev is not injury-prone per se, but he does seem to have horrible luck with injuries. He also seemed to have all his injuries to his hands (or wrists). That fact hampered his ability to shoot. It wasn't long ago that Mikheyev had the reputation of barely being able to hit an open net.
To be fair, last season was the first time that his hands were sound and strong. He put up more than 20 goals. There's no doubt that his new team expects somewhere around 30 goals plus. If he stays healthy and his goal-scoring last season is an example of what he can do, things will be great for the Canucks.
But is the bet on Mikheyev that he can do it? There's no body of evidence that suggests Mikheyev can. That's the question that will take more than a few games to answer.
We wish him luck next season, as we do with all the ex-Maple Leafs' players we rooted for when they were in Toronto.
Related: EX-MAPLE LEAFS JEREMY BRACCO HEADED TO THE KHL