Update: The Senators have indeed waived Matt Murray. Early speculation is that he'll clear and the two-time Stanley Cup champion goaltender could be headed to Belleville if he clears waivers Sunday at 2 p.m.
According to a few sources, but first reported by Sportsnet's Elliotte Friedman, it is believed the Ottawa Senators are going to place goaltender Matt Murray on waivers. Whether the intention is for the netminder to get selected by another team or simply to send a message to the struggling veteran, the report is evidence that the Senators are really unhappy with his production and tired of his inconsistencies.
Related: Lack of Return for Certain Players Could Lead to Kane, Toews Trades
Friedman writes, "We will see what happens tomorrow, but it appears as is Ottawa will be putting Matt Murray on waivers. He was scratched today vs Anaheim." It is also believed that Murray was told about this move by the Senators in response to a 3.38 GAA with a .893 SV% in 27 games last season, plus a 3.26 GAA and a save percentage of .890 in six games this season. The Senators elected to go with Anton Forsberg and Filip Gustavsson against the Ducks on Friday.
The Ottawa Sun's Bruce Garrioch suggests the Buffalo Sabres and Arizona Coyotes could be teams to watch in terms of a waiver claim.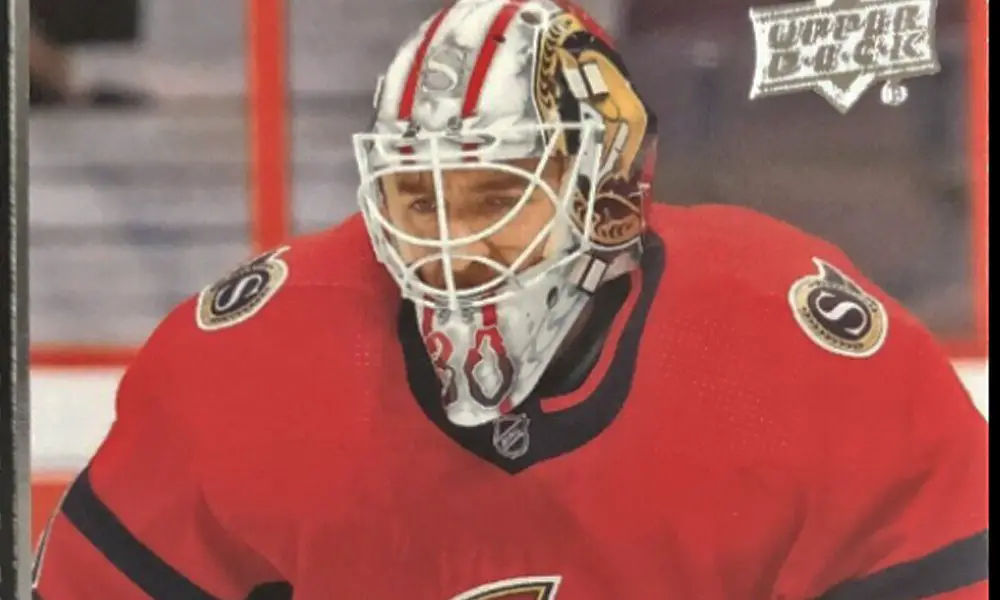 What might be more likely than a claim is that both teams (or another) wait until he clears waivers. At that point, they can reach out to Ottawa and talk about a trade that would either net them an asset for taking on Murray's contract or get the Senators to retain salary on the deal if the Sens are that eager to move on from Murray. The goaltender has three seasons (including this one) remaining at a hit of $6.25 million.
Might Murray Just Need a Fresh Start?
The belief is that Murray's struggles are real, but there might be a team that wonders if his issues are connected to playing for the Senators, who have among the league's worst defensive stats. The club is clearly rebuilding and Murray has two Stanley Cups on his resume.
Next: Three Takeaways from the Maple Leafs' 4-1 Win Over the Sharks