The Philadelphia Flyers are going to be sellers this season and while most insiders are watching what happens with forward Claude Giroux, there is another player worth keeping an eye on. NHL insider Elliotte Friedman notes, "I think Rasmus Ristolainen gets moved."
Related: Giroux Informs Flyers He'll Accept Trade to One of Three NHL Teams
Explaining, "He wants a playoff series. Not only do I understand the desire to finally get a chance after almost 600 games, but I could see Ristolainen thinking postseason style as beneficial for his market value." Ristolainen is in the final year of a deal that pays him $5.4 million.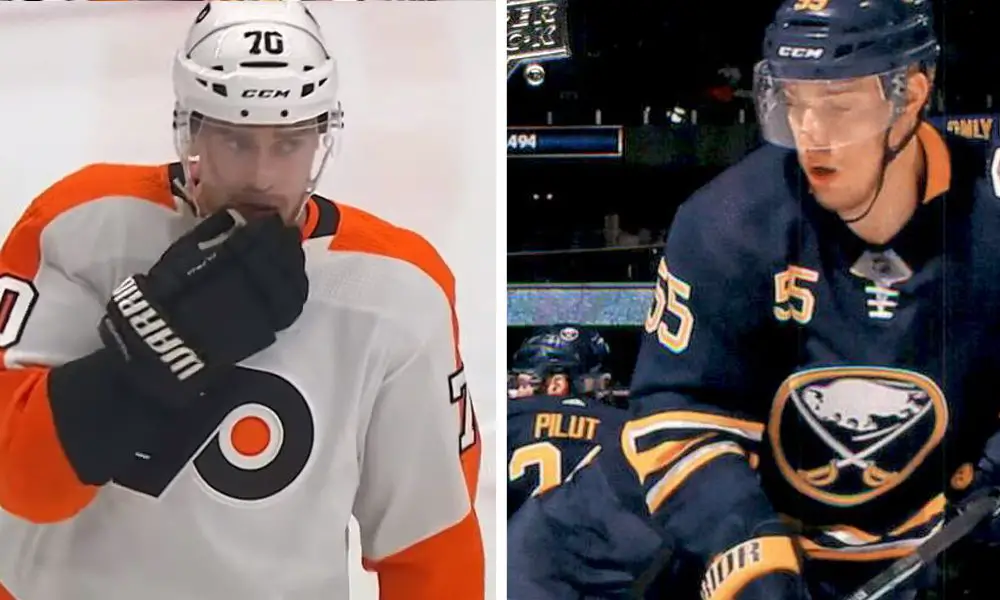 Many believe that Ristolainen will likely be traded by the Flyers before the March 21 NHL Trade deadline but the ask is going to be high. The Flyers paid a steep price to acquire Ristolainen from the Buffalo Sabres this past offseason and a win for the organization would be recouping as much of the cost as possible. One team the Flyers might be looking to is the Boston Bruins.
Bruins Willing to Trade for Ristolainen?
Jimmy Murphy of Boston Hockey Now believes the Bruins might have an interest but are hoping to wait until the asking price for the player comes down. Murphy writes:
"A few calls to NHL pro scouts around the league Friday seemed to give a resounding yes to Ristolainen being what the Bruins lack so dearly on their blue line, with even saying he heard that Bruins general manager Don Sweeney and his staff likely have the former and longtime Sabres blueliner on their trade target board for the upcoming NHL trade deadline because they've targeted him in the past, specifically right before the Flyers acquired Ristolainen from the Buffalo Sabres last July."
The Bruins are also rumored to be in on a number of other potential trades and there's still always the potential to move someone like Jake DeBrusk. It's not clear if the Flyers would have any interest in DeBrusk as part of any deal.
Next: Marner's Field Goal Leads Maple Leafs to 10-7 Win: Oops Wrong Sport