Things aren't looking good between the New York Rangers and Vitali Kravtsov. He believes he's been falsely promised a chance to play on the current roster and the Rangers feel others on the team beat him out for a spot. Even if a stint in the AHL was going to be short-lived, and whether or not the team had plans to bring him back up right away — they certainly might have with news that Kaapo Kakko is injured — it might be too little too late. Kravtsov feels like he's been burned and doesn't hold a lot of trust with the Rangers right now.
As is, Kravtsov is now in Russia, preparing for a trade. He is unwilling to return to North America unless the Rangers move him, according to two league sources.
Arthur Staple of The Athletic writes:
According to multiple league sources, the friction between Kravtsov and Chris Drury dates back to October 2019. Kravtsov didn't make the Rangers out of camp as a 19-year-old and didn't enjoy his first stay in AHL Hartford. He exercised the out clause in his contract to return to the KHL, where he'd played the prior two seasons.
Related: Senators Kicked Trade Tires on Dylan Strome
Needless to say, things haven't gotten much better and Staple goes on to list a number of situations where now-GM Chris Drury admonished Kravtsov in front of many of the other Rangers' players. Last season went off without much of an incident, but the impression seemed to have been given that with Drury now the man in charge, Kravtsov knew his time with the Rangers was probably up.
One of two things is bound to happen here. Either Kravtsov becomes another Lias Andersson situation and is eventually moved when the organization feels the time is right, or the Rangers can do what the Edmonton Oilers did and find a way to make the player more comfortable, eventually bringing him back with a fresh start and a renewed energy to succeed.
It might be too soon to know which situation the Rangers are dealing with.
Trading Kravtsov
In October of 2020, the Rangers finally traded Lias Andersson to the Los Angeles Kings. It came after months of speculation and uncertainty surrounding why he'd refused to report to the team's AHL affiliate and some of it had to do with a small injury. Most of it had to do with the fact he felt he deserved better.
The two sides couldn't ever really get back on the same page and Andersson was moved. The Rangers picked up a second-round pick and both sides were able to go in different directions. That certainly could happen here with Kravtsov, but the Rangers aren't about to give him away.
New York will be patient if they decide to move the player and there is rumored interest. Should a team believe he can make a difference, perhaps the Rangers pull the trigger on a deal and solve this problem sooner than later.
Keeping Kravtsov
There are cases where these kinds of sour relationships can be fixed. In Edmonton, it was believed by most insiders that the Oilers would trade Jesse Puljujarvi. At some points, it was almost considered a given that the forward would be moved after he failed to consistently produce and he fell out of sorts with coach Todd McLellan and the current management team run by Peter Chiarelli.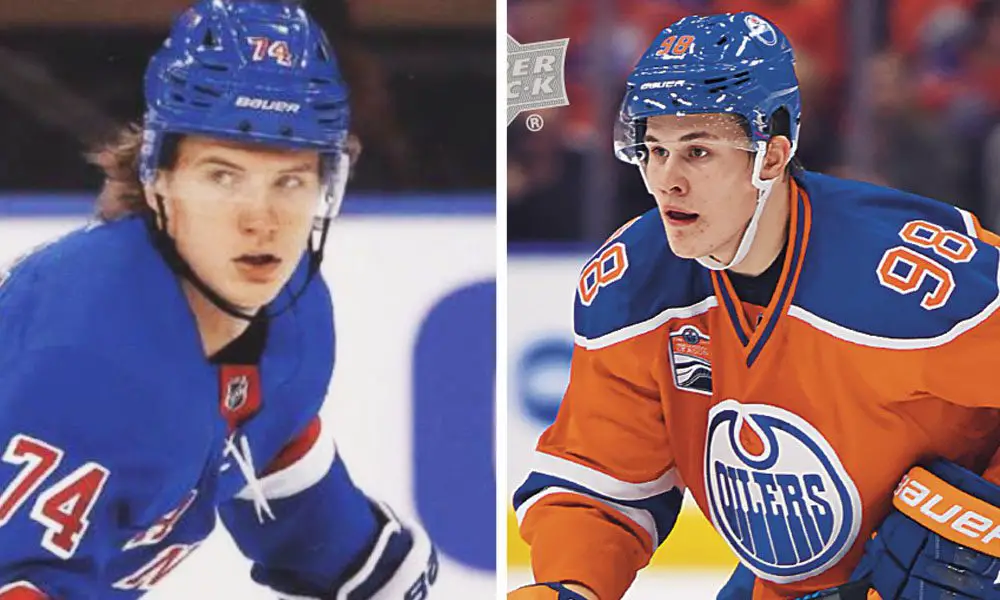 A new coach and new management came in and Puljujarvi got a fresh start. He had grown some as a player, but more than that, neither Dave Tippett nor Ken Holland looked at him as damaged goods. Whatever happened with the old regime hadn't happened with the new one and they wanted to see what kind of player Puljujarvi was before making any rash decisions.
While the situations are slightly different in New York than they were in Edmonton, the idea here is the same. If the Rangers are patient and let Kravtsov know that they haven't written him off, things may turn around. Puljujarvi was pretty sour on the Oilers at one point, but he looks like the happiest player on the team today. It's been a complete 180-degree shift.
Just Let the Player Know
The key for the Oilers is that they were upfront with Puljujarvi and his agent and made it extremely clear that they wouldn't trade the player unless the deal was a winner for the organization. The offers never came and Holland never made a deal. Eventually, and after a series of positive conversations, Puljujarvi wanted to give it another go.
If the Rangers are forthright with Kravtsov and let them know their intentions for his future, the most he can do is decide for himself how he responds. So far, it's not looking good. That doesn't mean it never will.
Next: Three Takeaways from the Maple Leafs' 2-1 Overtime Loss to the Rangers