There have been talks between the New York Rangers and pending UFA forward Ryan Strome about a contract extension. That said, it's not believed those talks have amounted to much, nor have they been all that serious and there's still an underlying feeling that if Strome asks for too much on his next deal, the Rangers will simply elect to move on.
Related: McDavid Misses Second-Straight Practice, Tests Positive For COVID
Strome is coming off a three-point performance versus his old team the Edmonton Oilers on Monday. It was another strong game for the center and it's becoming clear that Strome has more good games than bad. As host of Blueshirts Breakaway, Ryan Mead wrote, "Ryan Strome really is the cog that makes the New York Rangers go."
Yet, for some reason, there's talk that Strome isn't high on the Rangers' priority list and that any rumored new deal that could be in the neighborhood of Kevin Hayes' deal with the Philadelphia Flyers, — seven years and $7.1 million annually — means Strome is a goner. In fact, Mead notes that the Rangers have outwardly tried to trade Strome for three years and argues, "I don't know how they don't try and sign him at this point."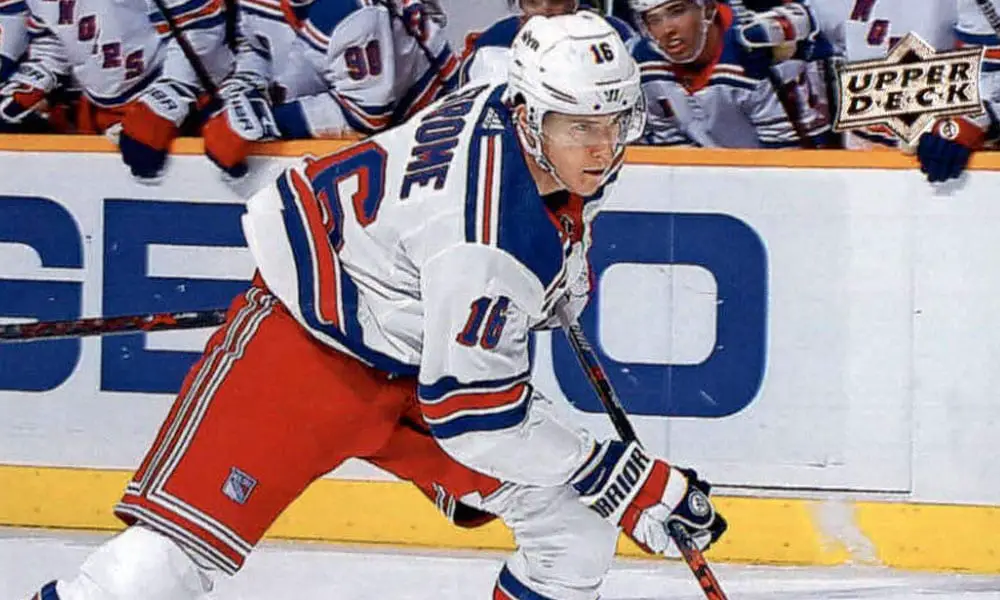 The salary cap situation in New York is obviously the main reason. The Rangers just gave defenseman Adam Fox a monster contract and have Kaapo Kakko to sign, along with Julien Gauthier and Alexis Lafrenière in a couple of seasons from now. The team has to be cautious of how and where they spend their money and perhaps Strome's numbers, while strong, just aren't where they need to be for the Rangers to commit $7 million to him over the long-term.
What Better Options Are There?
While the argument about where the Rangers' money should go is fair, there is also an argument that can be made that Strome has done all he can to stay in New York and that there aren't many better options are available. Can the Rangers really go out and land a second-line center for cheaper and have that player be as productive and click with the Rangers' other forwards as Strome does?
Adam Herman of Bleacher Report notes, "Strome going from one of the worst defensive centers in the NHL to one of the best seemingly overnight is a criminally underrated storyline this NHL season." Perhaps this is a storyline other teams should be watching because Strome could be a big pick-up for a team this offseason.
Next: Price to Sit Out the Season or Showcase Himself for a Trade?